4 Steps To Fixing Hail Damage On A Commercial Roof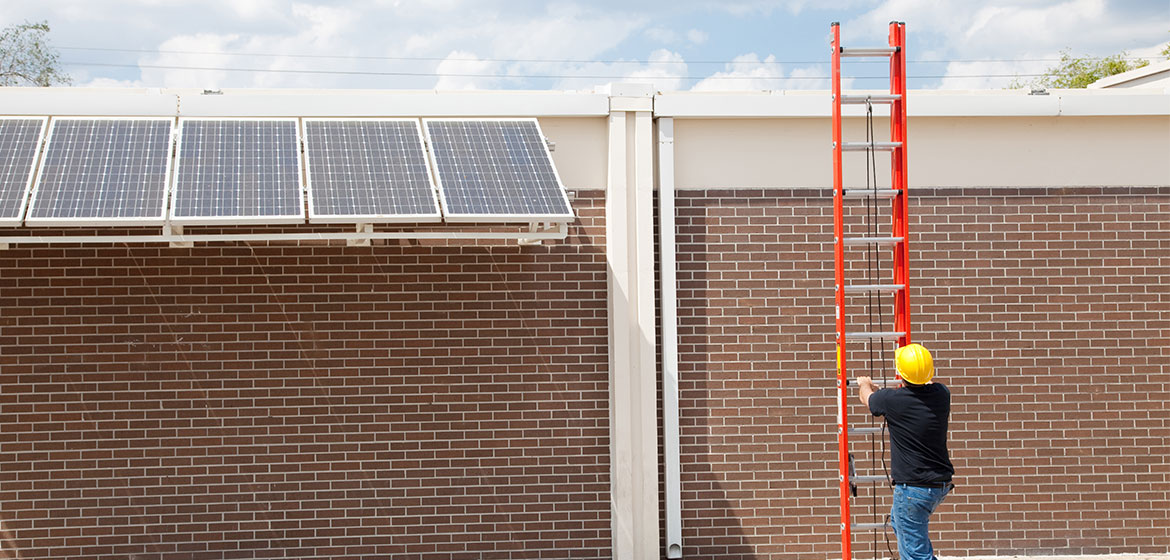 Has there recently been a severe hailstorm in your area? Be sure to record the time and date of the incident, as processing insurance claims usually entails this information. Besides that, you'll need to deal with the damage caused. Here are four steps to take to fix hail damage on a commercial roof.
Examine Your Roof
You should first examine your roof from a distance. Look for missing shingles and roof cracks using binoculars or a telescope. In the area near vents or other places where water may have accumulated on your roof, look for dents, buckling, and missing flashing.
While you may notice these obvious signs of damage, not every kind of hail damage is easy to spot. In fact, a trained eye could spot more signs of damage that could eventually result in roof leaks.
For instance, hail might have weakened the roofing membrane, which would reduce the lifespan of a commercial roof. The roofing system's attachments or adhesive connections may have been weakened, or the underlying insulation may have been damaged by the hail. Moreover, your building's painted wood surfaces, roof vents, and air conditioners may have also been damaged in the process. In other words, some storm damage is not always immediately apparent, and the repercussions might not be evident for months or even years.
Get a Surface Inspection from a Roofing Contractor
After a storm, you may call in a roofing specialist to inspect your commercial roof for evidence of hail damage. A qualified roofer will examine your gutters and search for evidence of hail damage in the metal vents and roof membrane. The sooner you have your roof evaluated, the better, as most insurance companies may refuse to cover roof replacement or repairs if too much time has passed since the hail damage happened. A pre-inspection service is another excellent preventative strategy to adopt before probable hailstorms. That might help to support your case that the hailstorm is what led to the damages to your commercial property.
Contact Your Insurance Company
Calling your insurance provider to request a damage estimate is the next step. Having a copy of your policy on hand might be useful if you're not sure how this works.
Although some businesses require that contractors use certain items or materials when repairing roofs, you might also want to find out whether there are any particular criteria for mending your roof. Most importantly, make sure they are aware of the type of work you want so they can provide a precise quote.
Verify the Claim
Verifying the claim will be your next step. If you're unsure if there are signs of damage to your roof, hire a public adjuster to inspect it for you. Once they've verified that the hailstorm has caused damage, contact your insurance company to make sure that their appraiser agrees with the assessment. Once that is sorted out, you can work out repairs with your contractor. Be sure that you select a reputable company and that your estimate is fair. The public adjusters at Stone Claims Group can help you navigate this process and provide recommendations to protect you from potential scams, so don't hesitate to reach out!