A Brief History of Property Insurance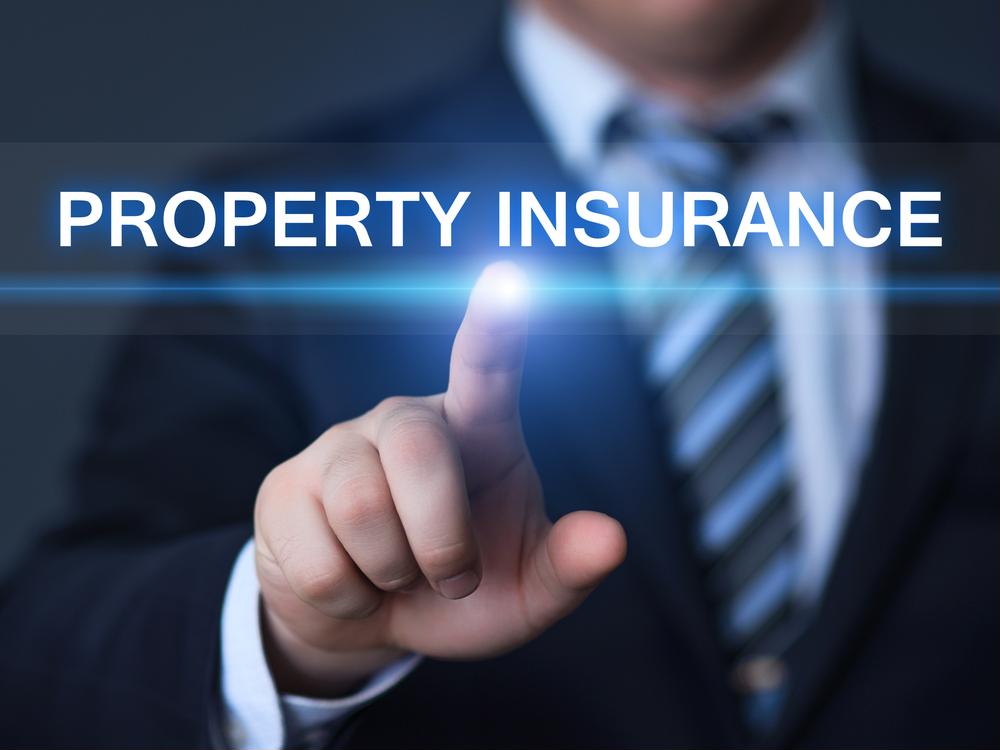 When you stop to think about it, property insurance is an ingenious concept: the guaranteed financial ability to pay — at least in part — for fixing, replacing or rebuilding in the event of a loss. Buying or renting property doesn't come cheaply. For most people, in fact, it's the single biggest purchase they make in their entire lives.
So the mere possibility you could lose that investment due to a hurricane, tornado, fire or some other worst-case scenario can make anyone — not just the risk averse — reluctant to put their life savings toward a purchase that could literally go up in smoke.
Thanks to property insurance, owners truly have their bases covered. The hope, of course, is that no such incident will occur. However, you can't plan for everything in life, so in the event that something does happen to your property, insurance can help to fix whatever is broken.
But how did property insurance even begin? Who was its originator? Was there a specific event that gave rise to its creation? To answer these questions, we have to go back in time, more than 100 years before America was even a country.
What led to the creation of property insurance?
In the mid-17th century, a massive fire ripped through the city of London. The date was September 2, 1666, and in the early morning hours, a fire broke out in a local bakery. The blaze spread rapidly and because many of the adjacent homes and buildings were so close to where the fire started, it didn't take long for the other locations to go up in flames.
In what would eventually be known as the Great Fire of London, an estimated 13,200 homes were rendered uninhabitable as well as dozens of parish churches, several of them burning to the ground. Historians say the blaze came close to reaching the city of Westminster but a combination of calming winds and firefighters' efforts prevented its advancement, although the fire itself took several days to put out entirely.
People intuitively recognize the destructive power fires can have, but as the Insurance Information Institute points out, the Great Fire of London is widely regarded as the inspiration for property insurance as a concept, as the city's residents beheld the impact a single blaze could unleash on homes, businesses and churches.
However, the concept of insurance as an arrangement is nearly as old as time itself, tracing all the way back to the Babylonian Empire, according to Encyclopedia Britannica.
What was the first property insurance company?
There are literally thousands (nearly 2,500 in the U.S. alone, according to estimates from the III and National Association of Insurance Commissioners) of property insurers to choose from, but the first one to form was a mutual insurance company, based on the III's research. Approximately 18 years after the Great Fire of London, participants in England's Friendly Society developed an insurance company that was designed to indemnify property owners should they be affected by fire. They even named their firm The Friendly Society, officially establishing the organization in 1735 in antebellum Charleston, South Carolina.
Only five years later, however, the nation's original insurer went out of business, unable to absorb its own losses when they paid a claim made by a customer impacted by fire.
Presumably inspired by the Society's efforts, none other than Benjamin Franklin picked up the reins from there. While it would still be decades before co-signing the Declaration of Independence and playing a pivotal role in winning the Revolutionary War, at the age of 43, Franklin founded The Philadelphia Contributionship for the Insurance of Houses from Loss by Fire. Thus, while The Friendly Society's was the nation's first property insurance company, Franklin's business was the first successful insurer. It still exists, and in addition to homeowners coverage, its offerings are similar to other casualty insurers, including flood insurance, umbrella, liability and renters' insurance.
How has property insurance changed over the years?
The insurance industry has changed in innumerable ways, to put it mildly. Again, insurance as a concept — beyond property — has been around for millenia, but it was traditionally sold to buyers who were looking for financial protection from individual perils, such as fire. This means if they were trying to indemnify themselves against other potential risks that could be costly to fix — like flooding or wind damage — they'd have to buy a separate policy.
Additionally, at least in the case of Franklin's Philadelphia Contributorship, policies never expired. In other words, once one was in effect, it lasted in perpetuity, presuming owners always paid their premiums or wanted to cancel. Policies today, of course, have set dates as to when coverage begins and ends.
Now that you know more of the back story into property insurance, find out our story at Stone Claims Group. We have a passion for achieving our customers' needs and have the track record to prove it. As public insurance adjusters, we can get the most our of your claim and help you on the road to recovery. Contact us today to learn more about what we do and how Stone Claims Group does it better.
Any views and opinions expressed in this blog are those only of the author of same and may not be imputed to Stone Claims, its current or former agents, or their assigns and successors. Under no circumstances shall Stone Claims be held responsible or liable for same including, but not limited to, for any errors or omissions in the content of same.