Best Ways To Prevent Vandalism At Your Retail Store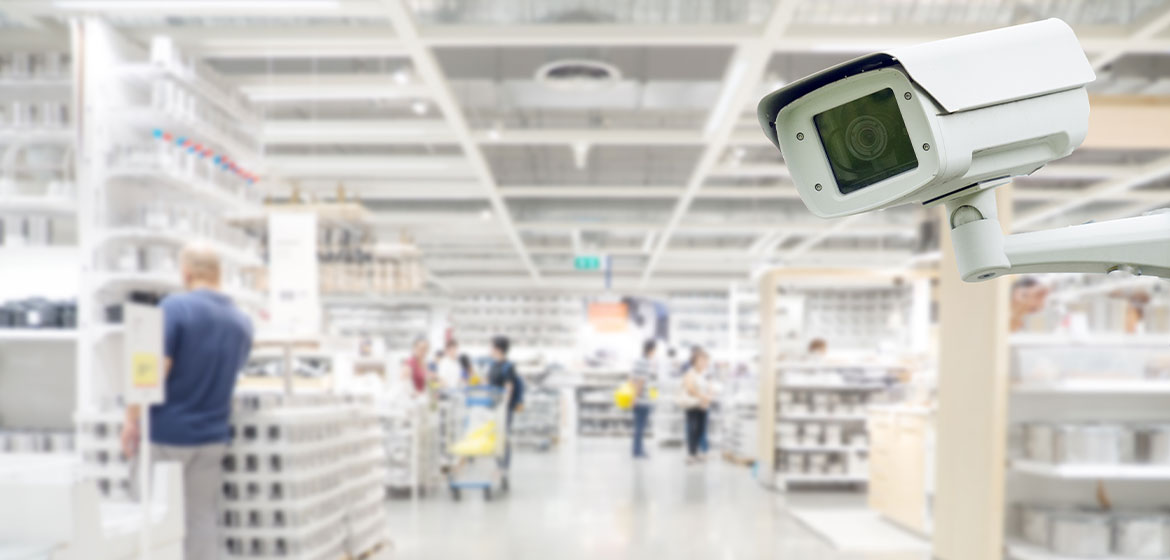 As the owner of a retail store, hard as you may try, it's virtually impossible to completely prevent graffiti or vandalism at retail store locations. In an effort to ward off vandals, you may already have tried fixes like plant coverage, proper lighting, and more. However, to prevent vandalism and graffiti as much as possible, business owners and retailers need to install greater reinforcement.
It's not that graffiti and vandalism aren't at least partially prevented by a well monitored, well-lit property and a row of flowers here and there. But, for the ultimate in protection, a combination of measures may be in order.
To help prevent vandalism and graffiti, here are a handful of strategies that business owners and retailers may find effective. Remember when damage does occur, be it vandalism or something else, to hire your own public adjuster rather than counting on the insurance company-issued adjuster.
Surface Protection Film – Multilayered
Multilayer surface protection can be applied in a matter of minutes. It can be used in both horizontal and vertical applications. It's perfect for the following:
Vinyl surfaces
Floors
Ceramic tile walls
Concrete
Glass and mirrors
Most nonporous compositions (porcelain, quarry, marble, granite)
Barriers
Some barriers that may offer a bit of added protection for your building can include the following:
Fences and gates
Shrubs
Ivy
Hedges and other dense plant life
Vandals may focus their attention somewhere else if they have to work hard, climb, etc. to get to your property.
Anti-Graffiti Coatings and Paintings
With the surface of your building, paint used by vandals will have less of a chance to bond if your building is covered with the appropriate coating and or paint.
There are three different types of anti-graffiti paint/coatings:
Semi sacrificial coating
Sacrificial coating
Permanent coating
Attachment Systems Offer Impact Protection
Attachment systems such as these are frequently combined with surface protection or anti-graffiti films. For your windows and glass walls, they offer the highest level of protection. They create a strong shield when attached to window frames and glass surfaces.
Anti-Graffiti Film
Anti-graffiti film can help prevent vandalism and graffiti damage in a cost-effective manner. It can help mitigate tagging and discourage vandals, which is why it is so widely used. After being installed, it's nearly invisible. Costly glass replacement can be all but eliminated as it deters vandalism.
If You Can't Prevent Vandalism, Know Who to Turn to For Vandalism Damage Assessment
If your business has been damaged as the result of vandals, you may not want to entirely trust the representatives of an insurance company. Why? Insurance adjusters (who are associated specifically with the insurance company) seldom have your best interests at heart. The professionals at Stone Claims, however, are looking out for you. We stand ready 24/7, every day of every year, to help your company get back up and running, in top shape.
When you contact Stone Claims, you're taking the first step toward getting an effective, efficient commercial property damage insurance appraisal. We are licensed and operate in Louisiana, Georgia, Florida, Delaware, Virginia, Texas, Tennessee, South Carolina, Pennsylvania, Oregon, Oklahoma, North Carolina, New Jersey, Nebraska, Mississippi, Maryland, and Colorado.
Why do well informed business owners contract Stone Claims for their commercial adjustment needs? Insurance adjusters work for insurance companies. We work for you. We fight for fairness.
For a free claim review, please contact us at 1-800-892-1116. You can email us at office@stoneclaims.com if you like. Or you can use our convenient online form. Fill it out, send it in, and we'll get back to you.