Estimating Hurricane Nicole's Property Damage Costs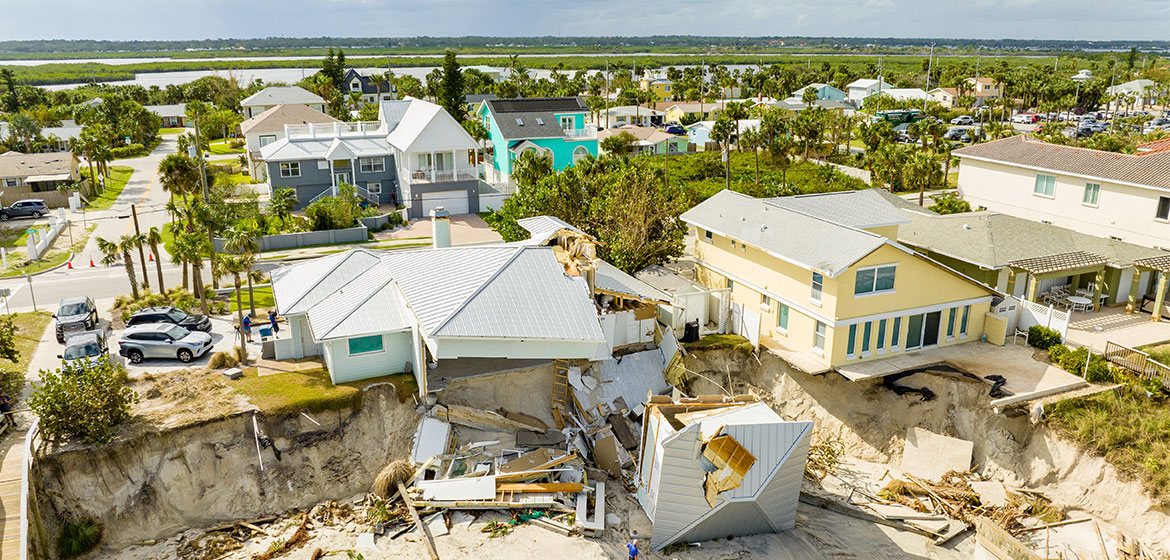 Those who have lived in or conducted business in Florida for a significant amount of time have been, more likely than not, through a hurricane (or evacuated to safer ground). It only stands to reason that the more devastating a hurricane is, the more pressure is put on insurance markets (for both residential and commercial property claims).
In the wake of Hurricane Nicole, insurance companies couldn't have been happy about what they ended up paying out. However, they could at least enjoy a bit of a reprieve because the payouts from Hurricane Nicole weren't anywhere near as excessive as those from Hurricane Ian. In fact, compared to the estimated $63 billion in damages (or $75 billion in damages, depending on your source), less than $750 million was projected for privately insured losses as a result of Hurricane Nicole.
Is $750 million a lot of money? Yes, it is. Is it anywhere near $63 billion or $75 billion? It is not.
Hurricane Nicole
In November of 2022, a category one, late-season hurricane named Nicole ended up being the eighth hurricane and 14th named storm of the current Atlantic hurricane season. What started out near the Greater Antilles as a nontropical area of low pressure graduated into yet another devastating hurricane for Florida (and other areas).
In Florida, Hurricane Nicole made landfall twice on November 10 – north of Cedar Key being the second and south of Vero Beach being the first. While it moved over the Florida Panhandle, it weakened into a depression.
This was, in Florida's recorded history, only the third hurricane to make landfall in November. In Orlando, 66 mile-per-hour wind gusts were recorded, with steady winds up to 75 mph while Nicole was still in the Caribbean.
Floridians Prepared
A state of emergency was issued by Florida Governor Ron DeSantis on November 7. It involved 34 counties. Residents evacuated, businesses battened down the hatches, and people boarded up windows and prayed that their flood/hurricane insurance was paid up – those who had it.
On November 9, Florida was declared "an emergency" by President Joe Biden. Schools closed, beaches eroded, businesses closed, many houses were gone, and a handful of people lost their lives. Power was out seemingly everywhere. But again… it was nowhere near as bad as Hurricane Ian. For that, everyone was thankful.
Minimizing Damage
It is crucial that not only residents, but businesses in particular, have a disaster preparedness plan in place – especially if they live in areas prone to natural disasters like hurricanes.
A guide like a hurricane preparedness plan for businesses by The Small Business Development Center in the Gulf will supply you with the basics for how to prepare your business for the next hurricane.
Regardless of Your Hurricane Damage – Don't Rely on Anyone but Stone Claims Group for Your Adjustment
Whether your commercial property was damaged by water, wind, fire, or something else as the result of a hurricane, the most important things to remember are:
The adjuster the insurance company sends has their best interests at heart – not yours.
Time is money (the longer you wait, the more money you lose).
With fairness and honesty, Stone Claims Group stands ready, 24/7, to efficiently process your commercial property damage insurance adjustment.