Experts Say Florida Needs Better Building Inspections and Inspectors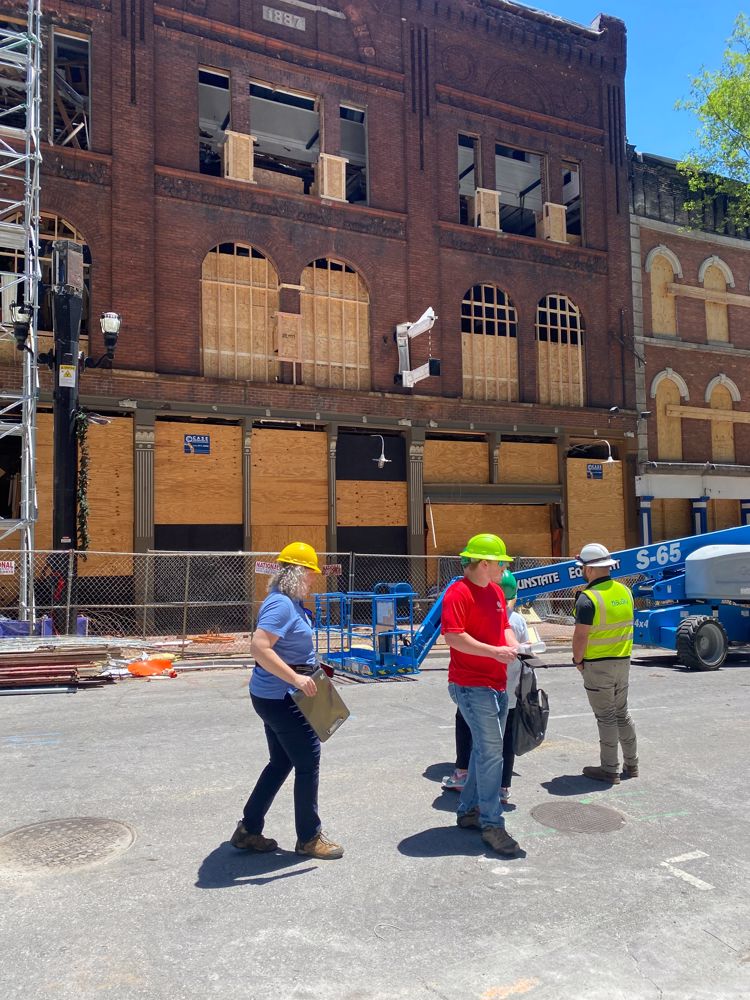 When there is uncertainty as to who must pay for property damage, Stone Claims Group's pre-loss inspection services deliver answers. But several months removed from the events of June 24 in the town of Surfside, there are still questions around what ultimately caused the 12 story, 136-unit condominium there to collapse. There's also disagreement over both who and what to hold responsible. Red flags were clearly missed, as preliminary investigations reported by numerous news organizations have shown.
What all sides also concur on is that something similar must never happen again. Lawmakers, engineers and safety advocates aim to ensure history doesn't repeat itself by more comprehensively codifying building inspections processes in Florida — and the professionals who carry them out.
SB 572 may soon be back in play
Supporters of change aim to do that by reintroducing legislation that has consistently failed to find its way to the governor's desk for ratification. In early 2021, more than five months before the Surfside incident, State Senator Dennis Baxley (R-Lady Lake) introduced Senate Bill 572. The thrust of SB 572 was to entrust the Florida Board of Professional Engineers with the formal creation of licensing standards for structural engineers, which currently do not exist in any form in Florida. In other words, structural engineers are not required to be licensed to work in the state to render their services.
With the exception of Miami-Dade and Broward counties, there are also no prerequisites in place mandating the testing of high rises' core components, such as the quality of the concrete that's poured for foundational uses.
Joel Figueroa-Vallines, an Orlando-based forensic structural engineer, told the Tampa Bay Times all that's required for a high rise to be deemed safe is a visual inspection, which he regards as woefully inadequate.
"To do a complete evaluation on a structure you need to include the foundation," Figueroa-Vallines warned. "The building could be designed perfectly, and if the foundation fails, the building is still coming down."
Additionally, SB 572 would establish several other state standards, such as requiring structural reevaluations after a specific number of years has gone by. Here as well, the counties of Broward and Miami-Dade are the only ones that mandate reinspection for all high rises once they reach the age of 40. Other highly populated states, like California and New York, have much stiffer rules and timelines for when reinspections must occur (e.g. once every five years in New York).
Several engineering organizations say the law is necessary
The American Council of Engineering Companies of Florida, the Florida Structural Engineers Association, the Florida Engineering Society as well as the American Society of Civil Engineers have all aired their staunch support for the reintroduction of SB 572, which failed to receive the required number of votes to reach Governor Ron DeSantis' desk earlier this year. It passed the Senate Regulated Industries and Commerce & Tourism committees but was defeated in the Rules Committee. And in 2015, a similar piece of legislation was put into motion but got vetoed by Governor Rick Scott, according to The Center Square.
In a statement, Florida Structural Engineers Association President Douglas Wood said forensic analysis is a key tool that structural engineers must utilize wherever possible.
"[What happened in Surfside] reminds us all of the absolute necessity for the expert design, construction and maintenance of our building structures and bridges," Wood said. "The Florida Structural Engineers Association is dedicated to the advancement and enhancement of the practice of structural engineering in Florida, to the constant improvement of the Florida Building Code and other rules and regulations relative to structural engineering, and to the absolute safety of our buildings, bridges and other structures."
Bill could take effect in 2022
While it remains unclear when SB 572 will be reintroduced — and which lawmakers will be the sponsors  — its adoption and implementation wouldn't happen until 2022 at the earliest. Representative Jackie Toledo (R-Tampa), who sponsored a companion bill called House Bill 933 that was also defeated, told The Center Square she's hopeful the Champlain Towers South condominium collapse will demonstrate to her colleagues why this bill needs to become the law of the land.
Meanwhile, local officials aren't letting lawmakers determine what's best to avoid another disaster. Miami-Dade Mayor Daniella Levine Cava told the Tampa Bay Times that she will be in ongoing discussions with a team of experts to evaluate all aspects of what contributed to the collapse, "from engineering, to legal ton construction development to soil to geology." She added that this comprehensive analysis is necessary to ensure that such a tragedy never happens again — on anyone's watch.
As aforementioned, there were a number of warning signs before half of the Champlain Towers crumbled to the earth, which is confirmed to have killed at least 90 people. A 2018 analysis of the building highlighted "abundant cracking" in the concrete columns and walls, but did not say that these deficiencies were so severe as to cause a collapse. And 48 hours before the condo's doomed fate, a pool contractor warned building officials of corroded rebar beneath the pool itself, according to the paper.
Supporters of the bill say more stringent safety regulations regarding inspections will establish the steps necessary to better ensure the structural integrity of high rise facilities and who is liable for damage claims if they are filed.
The technology that engineers in Florida want to use for all future inspections is the same kind that Stone Claims Group leverages during pre-loss inspections. Technology including roof droning and Matterport solutions document your building's shape prior to a loss so if an insurer tries to deny your damage claim, you have the proof to show why they're wrong. Contact us today to learn more.
Getting you what's FAIR.
Any views and opinions expressed in this blog are those only of the author of same and may not be imputed to Stone Claims, its current or former agents, or their assigns and successors. Under no circumstances shall Stone Claims be held responsible or liable for same including, but not limited to, for any errors or omissions in the content of same.