How To Ensure Fire Safety In Your Restaurant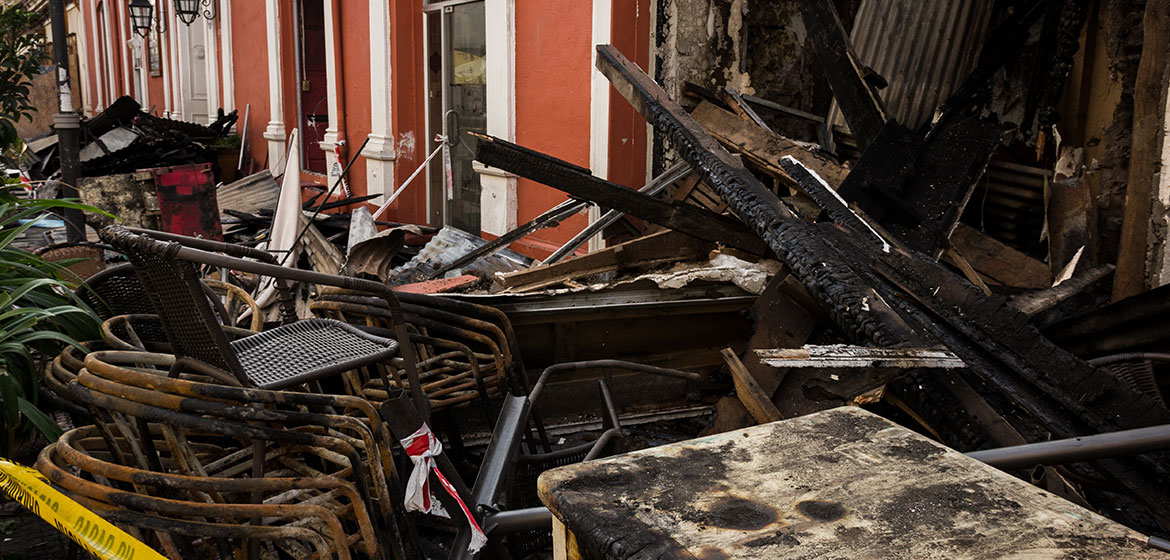 It is important to take fire safety in restaurant settings very seriously. It's the best way of keeping your business, employees, and customers safe. It will also help maintain good running order where your equipment is concerned, lower your insurance costs, and provide peace of mind.
Considering that the kitchen of a restaurant is, more or less, one big fire hazard, there is a lot that can and should be done in the way of fire prevention. We're going to offer a few tips here.
Remember that if your restaurant is damaged by fire, hiring your own public adjuster is far better than relying on the insurance adjuster assigned by your insurance company. We'll explain how that works a little later.
The following are ways to use fire safety to better ensure the well-being of your restaurant and staff.
Fire Sprinkler Maintenance and Inspections
As mandated by the NFPA code, a state licensed technician must perform annual and/or quarterly safety inspections – depending on your hazard classification and system type.
Fire sprinkler systems are not required by law in every restaurant, however.
Train Your Staff
Not only should your staff be completely and fully trained in the proper exit paths in case of an emergency, they should also be well versed in how to use any fire safety equipment in your restaurant and proper methods of fire prevention. Always educate new employees and reeducate existing employees as needed.
Frequent Kitchen Hood Cleanings
Depending on the type of food you are cooking, and volume of food cooked, hood cleaning schedules can vary. A certified professional should perform an inspection of your kitchen hood at least twice a year according to NFPA – 96. To prevent fire risks, however, twice a year cleaning may not be enough.
Monthly Fire Extinguisher Inspections
To ensure that the fire extinguisher pin is securely in place, the hose is intact, and the gauge is on full, monthly safety inspections are required by NFPA and OSHA. You must also be using the appropriate class of extinguisher, and they must be properly placed.
Daily Safety Checklist For Restaurant Kitchens
With a daily checklist to better ensure fire safety, the prevention of fires will be far more efficient. Your daily tasks, among other things, should include the following:
Work areas should be cleaned, uncluttered, and maintained.
Don't set trash by the door – take it to the dumpster. This frees up paths that would be used for evacuation.
Don't let trash come into contact with open flames, machinery belts, overheated motors, electrical appliances, refrigeration equipment, air conditioning or furnaces, grills, ovens, stoves, or other commercial kitchen equipment.
Keep all areas of the kitchen free of debris.
Despite Your Best Efforts, Fires and Other Accidents Happen
No matter how well you feel you have prepared for a restaurant fire, and done all in your power to prevent it, accidents happen. Who should do your adjustment/assessment if your hospitality business is damaged by fire? Who should not?
Your best interests are not always at the heart of insurance adjusters. They work for the insurance company, not specifically for you. So, what do you do when you need a commercial property damage insurance appraisal following a fire or some other accident/incident? You contact the trustworthy professionals at Stone Claims. Why? Because we are looking out for you and your restaurant. To help your company get back up and running, we stand ready 24/7, each and every day.
Don't trust the adjusters from the insurance company. Contact Stone Claims for an effective, efficient commercial property damage insurance appraisal. We are licensed and operate in New Jersey, Nebraska, Mississippi, Maryland, Louisiana, Georgia, Florida, Delaware, Virginia, Texas, Tennessee, South Carolina, Pennsylvania, Oregon, Oklahoma, North Carolina, and Colorado.
What's the biggest reason why so many restaurant owners contract Stone Claims for their commercial adjustment needs? Insurance adjusters work for insurance companies, remember? We work for you. We fight for fairness.
For a free claim review, please contact us at 1-800-892-1116. You can email us at office@stoneclaims.com if you like. Or you can use our convenient online form. Fill it out, send it in, and we'll get back to you.