How To Open A New Restaurant: The Essential Checklist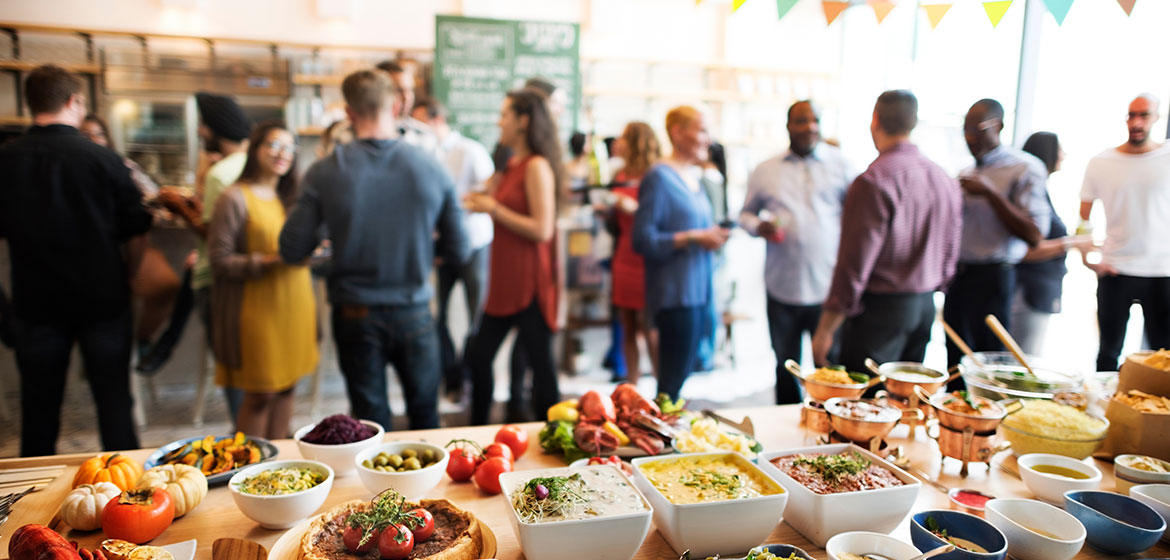 Are you an entrepreneur who will soon be opening a new restaurant? If you do it right, it can be a lucrative venture. A restaurant checklist should be started, now that you've made your big decision to move forward with your plans. You don't want to miss anything, after all.
Here's an important piece of advice for new restaurateurs: If you need to file a claim for commercial property damage, contract the services of a public adjuster. Don't entrust the job to the adjuster assigned by the insurance company. More on that later.
Here's the checklist for opening a new restaurant.
Concept Finalization
You know you want a restaurant, but what will the concept be? Will there be a theme? What kind of food will you serve? Is there a specific cuisine, or will it be somewhat all-encompassing? Determine what you think will work in the area.
Business Plan Creation
All businesses need a plan. This can include finding investors, budgeting, menu creation, hiring staff and professional chefs, and much more.
The Location Selection
Where will your restaurant be? Examine the neighborhood carefully before you choose. Who is your target audience? Do they live nearby?
Licensing
Make sure all licenses are in place. Include one for liquor if you will be serving alcohol and one for music if you will feature a band.
Researching the Market
To be one up on your competitors, you must closely examine your surrounding area and have a clear understanding of the industry and local market. If local restaurants have failed, find out why. Those that are doing well, figure out what they have going for them.
Financials
Not only will you need money to start your business, but to keep it going, you may need to rely on more than just what's coming in every week. To break even, it can take a couple of years. Check into possible investors to take part of the burden off your shoulders.
Staff (Hiring, Training, Etc.)
Hiring the right people is just the beginning. They must be trained with the utmost care and efficiency. To increase your sales, make sure part of their training includes up selling.
Your Menu
Things to consider when putting together your menu:
Keep your profits high and your food costs low.
Food should make customers want more and be attractive.
To help with menu engineering and forecasting, confer with appropriate consultants and chefs.
Equipment
Different types of, and the most up-to-date equipment is a necessity. While affordability will likely be a consideration, make sure you purchase reliable, safe, high-quality items.
Marketing
Be sure to use both off-line and online marketing. As you prepare for the grand opening, take lots of pictures and videos, then post them on social media. Consider giving away free samples at a stall set up in front of your restaurant before the big opening.
The Big Grand Opening
Your first official market entry will be your grand opening. In addition to a soft launch, the other part of your opening will be a hard launch. Welcome friends and family and let them explore your food and restaurant. Get their opinions. So you're ready for the grand opening, make any necessary changes. Consider giving away freebies, discounts, and hiring a band for the big day.
Even New Restaurants Can Need Damage Assessments From Time to Time
Best case scenario, your brand-new restaurant opens without a hitch and never experiences any damage of any kind. Realistically, however, damage will likely eventually occur in one form or another. When it does, your insurance company will send adjusters to assess the damage. That's where a problem arises.
Insurance company adjusters don't have your best interests at heart, as the owner of your restaurant. So, who can you turn to? Who will have your best interests at heart?
If your restaurant is damaged and an insurance claim is in order, contact the trustworthy professionals at Stone Claims. We are in the business of looking out for you and your commercial building (and the business contained within). To help get your restaurant efficiently running once again, we stand ready 24/7, every day.
Contact Stone Claims for an effective, efficient commercial property damage insurance appraisal. Don't put your trust in the insurance adjusters. We are licensed and operate in Pennsylvania, Oregon, Colorado, North Carolina, New Jersey, Nebraska, Mississippi, Maryland, Louisiana, Georgia, Florida, Delaware, Virginia, Texas, Tennessee, South Carolina, and Oklahoma.
Restaurant owners rely on Stone Claims for their commercial adjustment needs, in part, because we stand by our motto: Insurance adjusters work for insurance companies. We work for you. We fight for fairness.
For a free claim review, please contact us at 1-800-892-1116. You can email us at office@stoneclaims.com if you like. Or you can use our convenient online form. Fill it out, send it in, and we'll get back to you.