Report Finds Building Codes Are Strongest in the Sunshine State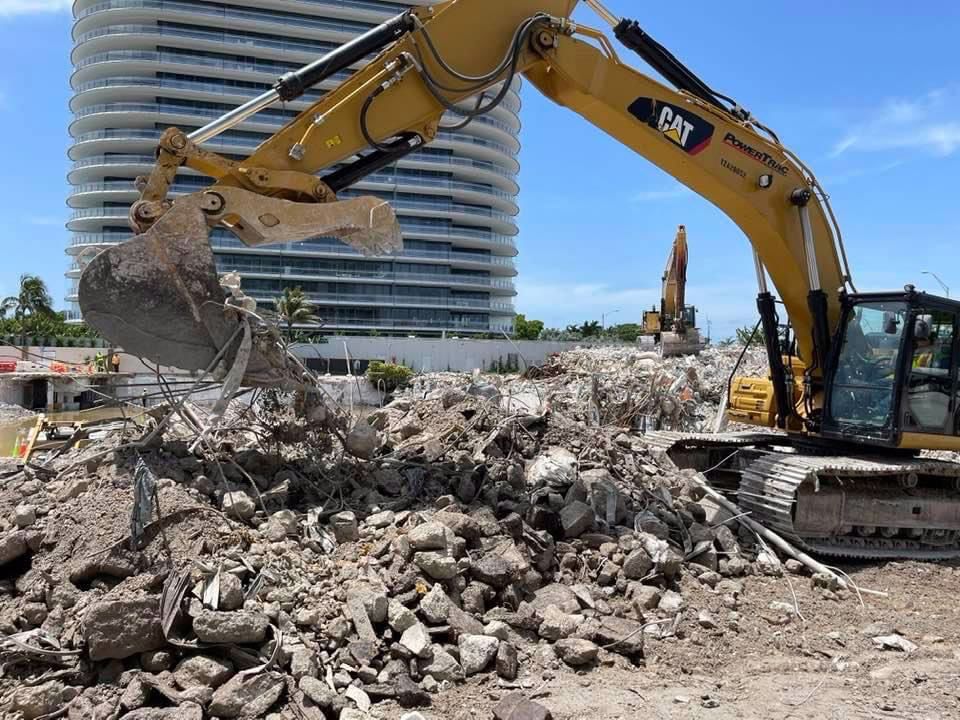 When your business is hit with massive wind gusts or torrential downpours, your building's exterior and structure are your first line of defense. It is quite literally what shelters you and your employees from the rampaging storm outside your window. From devastating hurricanes that uproot trees to drenching floods that turn dry city streets into rivers, it is impossible to overstate the sheer havoc the elements can wreak.
Nobody knows this better than residents and business owners in Florida. In fact, of the top five hurricanes that resulted in the largest amounts of insured losses, four have affected Florida, according to the Insurance Information Institute.
While business owners in the Sunshine State may encounter more wild weather than what's ordinary elsewhere, here's the good news: Relative to other states, the building codes in the Sunshine State are nothing short of exceptional.
That's according to a newly released report from the Insurance Institute for Business and Home Safety (IBHS). In its "Rating the States" study, an analysis performed every three years, Florida was deemed the best of the 18 states assessed for building code enforcement, building code adoption and contractor licensing.
How does the IBHS go about 'rating the states'?
The Insurance Institute for Business and Home Safety gauges the overall effectiveness of building codes through the following criteria:
State and local enforcement programs
Existing residential building codes
Robustness of processes used to ensure uniform code application
Licensing, certification and education of building officials, contractors and subcontractors, which speak to their level of expertise
Enforcement criterion has the largest impact on a state's total score, as 50% of it is based on this metric. State officials' certification and training and consistent code application are also factored in (each at 25% of the total score).
Florida received a 95 overall rating, out of a possible 100 points. Since 2012, Florida has maintained a 95 or higher with each 'Rating the States' report, save for 2015 (94).
Virginia (94), South Carolina (92), New Jersey (90) and Connecticut (90) rounded out the top 5 in the latest edition of IBHS' building code analysis.
What are the main advantages of robust building codes?
Strong building codes are beneficial in a number of ways. In addition to giving residents and employees an added sense of certainty as to their overall safety in the event of a major storm, building codes also help ensure first responders don't have to put themselves in harm's way should they need to enter a building to help others who might be trapped. They also yield cost savings by preventing business owners from having to spend excessively — out of pocket or through property insurance coverage — to repair what's damaged or re-build from scratch.
But it wasn't until Hurricane Charley that business owners in Florida yielded the economic advantages. The first of four hurricanes to affect Florida back in 2004 — before Frances, Ivan and Jeanne all made landfall — Hurricane Charley reached Category 4 strength on the Saffir Simpson Wind Energy Scale and remains one of Florida's costliest storms in terms of overall damage. But it could have been a lot worse, since the report found that code improvements instituted in 1996 led to a 60% decrease in property damage claims and 42% dip in the cost of those claims.
While those changes went into effect in 1996 and Charley struck more than 15 years ago, regulators in Florida have only strengthened building codes ever since. In 2020, for example, the state adopted several provisions that strengthened loss prevention. These included mandating roof decks must be sealed, and requiring that contractors be licensed. In order to be considered a licensed contractor in Florida, professionals must pass a comprehensive exam that assesses their understanding and enforcement of building codes. They must also participate in continuing education programs. Roof deck sealing helps diminish the damage that can result from windswept rainfall in the event shingles or tiles are blown from rooftops or come apart.
Reach out to Stone Claims Group today
As public adjusters, Stone Claims Group offers a variety of solutions relating to disaster mitigation, including pre-loss inspection services. In the event you have to make a claim in the aftermath of a tropical storm or hurricane, pre-loss inspection documentation provides you with verifiable proof that damage did, in fact, result from a covered peril. We leverage infrared roof droning and Matterport technology to do this so insurers can see the before and after.
For more information on our suite of services and the buildings we inspect the most, please contact us today.
Getting you what's FAIR.
Any views and opinions expressed in this blog are those only of the author of same and may not be imputed to Stone Claims, its current or former agents, or their assigns and successors. Under no circumstances shall Stone Claims be held responsible or liable for same including, but not limited to, for any errors or omissions in the content of same.