Things That You Can Do To Reduce Business Risks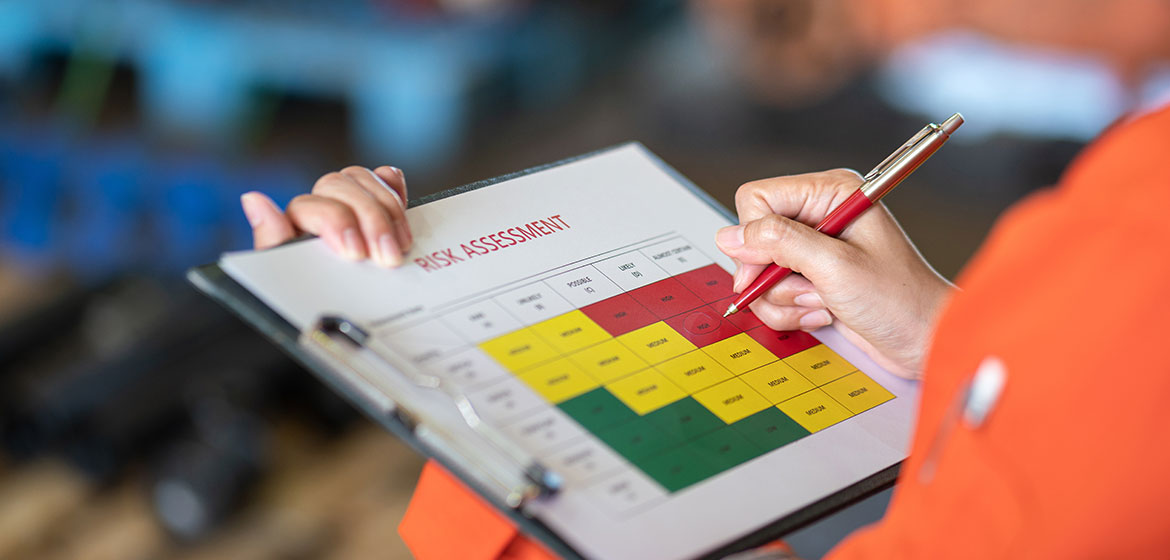 From small companies to large corporations, some kind of risk is faced by all businesses. Some are dangerous, others are easier to deal with because they are minor. Numerous entrepreneurs today swear by a trend referred to as "business risk management". Companies invest millions of dollars in it, in fact. As long as employees and owners collaborate well, business risk management can be effective.
Let's look at some of the things you can do to reduce business risks.
Acquire As Much Insurance As Possible
Various insurance companies offer numerous types of policies in today's thriving insurance industry. Having as many policies and as much coverage as is appropriate is the best way to reduce risks in business. Know what you're walking into before you start talking to agents so they don't take advantage of you.
What's more, should your commercial property be damaged, hire a public adjuster rather than counting on an insurance company's adjuster. The reasons for that will be detailed shortly.
Services and Products Diversification
The old adage of not putting all your eggs in one basket can apply in business. Whether you offer services, products, or both, it's a great idea to diversify your offering. Various income streams will be provided in this manner as well as providing your customers with more options. You can also help maintain public interest in your business by diversifying.
Limit Your Loan
Don't take advantage of business loans just because they are attractive. They pose a risk even though they may provide the launch or expansion funds you need. Get the lowest interest rate you can and make sure the loan is manageable. Do some comparison shopping.
Familiarize Yourself with Laws
From one state to the next, business regulations vary. Beware of any and all rules, regulations, licensing requirements, laws, etc.
Documentation Is Crucial
Operations costs, tax payments, sales, and other crucial business transactions should all be documented. Documentation should also be done by employees where sheet balancing, check signing, and everything in between is concerned. Fraud and theft can be effectively minimized by proper documentation, as well. Finances can be tracked. The benefits are endless.
Hiring
The backbone of any business is its employees. The business goes nowhere without them. Make sure the skills required for a job and the skills that employees have are a good match. Create a positive culture within your company.
A Good Reputation
For your business, short-term success is nice. But keeping it running for a long time is absolutely essential. A good reputation will go a long way toward this goal. Having a company that can be trusted by consumers is invaluable.
Data Protection
Worldwide, businesses are being destroyed by rising cyber-attacks. In the long run, you can save money by protecting the data within your company. Additionally, your consumers data can and should be protected.
It is easier today to protect data thanks to certain technologies. To make sure online transactions can be executed safely, hire a professional technician to set up your system and secure your computers.
The Risks of Business Sometime Include Property Damage
Best case scenario, your commercial building is never damaged by a natural disaster or anything else. Of course, that's marginally unrealistic. Bad things happen to good business owners, including commercial property damage. When that happens, your insurance company will want to send an adjuster. Do yourself a favor and rely, instead, on Stone Claims for your commercial property damage insurance adjustment.
Why? Our motto says it all: Insurance adjusters work for insurance companies. We work for you. We fight for fairness.
We are ready 24 hours a day, seven days a week, to be of service to you. Don't rely on someone who has the best interest of someone else's company in mind when they do your adjustment. Rather, count on the professionals at Stone Claims.
Stone Claims is licensed and operates in Colorado, North Carolina, New Jersey, Nebraska, Mississippi, Maryland, Florida, Louisiana, Georgia, Delaware, Virginia, Texas, Tennessee, South Carolina, Pennsylvania, Oregon, and Oklahoma.
For a free claim review, please contact us at 1-800-892-1116. You can email us at office@stoneclaims.com if you like. Or you can use our convenient online form. Fill it out, send it in, and we'll get back to you.