What You Need to Know About Water Damage Insurance Claim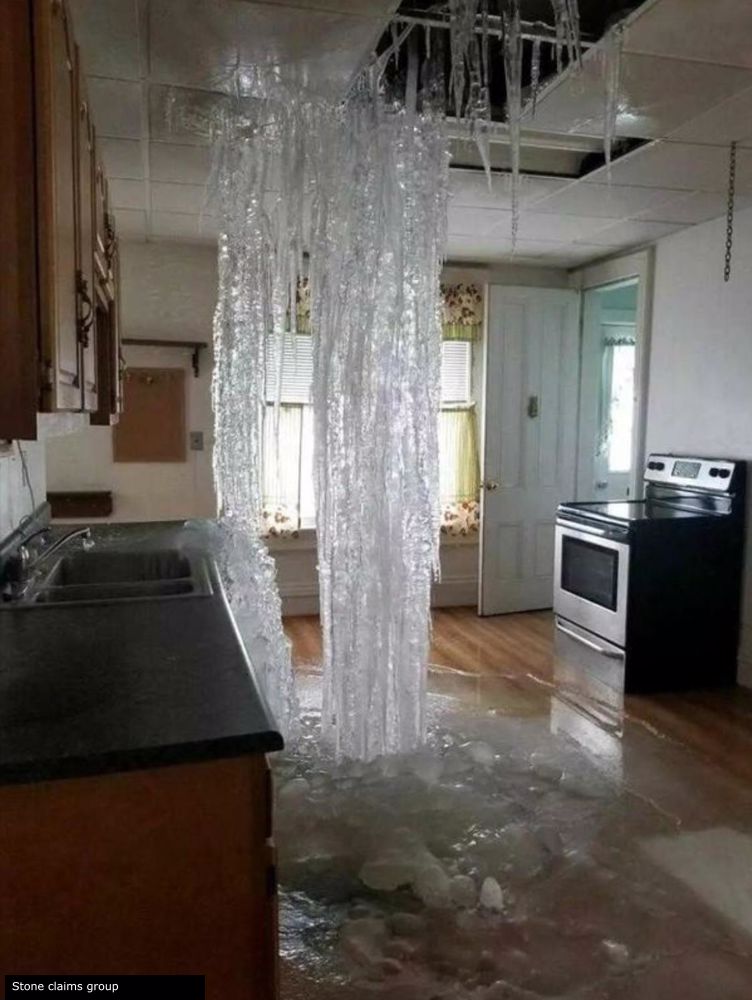 The earth is covered with water — more than 70% of it, in fact, according to federal data. And that's not including the incredible amounts of water that falls in the form of rain each day (roughly 4.4 trillion gallons on average in the continental U.S., based on estimates from the U.S. Geological Survey), let alone each year.
Given this, it may come as no surprise to you that water damage is not only commonplace but among the most frequently filed insurance claims. Indeed, water damage insurance claims are submitted regularly by homeowners, business owners and condominium occupants, mainly because the price of repairs can be quite steep — even when flood waters are shallow. As the Federal Emergency Management Agency points out, a mere inch of floodwater can cost upwards of $25,000 to address, depending on where within a property the flooding occurred. The type of water damage — and where it comes from — can also influence how much you can expect to pay to get everything fixed.
But just as water damage varies, insurance claims related to water damage aren't all treated equally. This is true whether you have homeowners insurance or business owners insurance.
What perils are covered by a business or homeowners insurance policy?
Homeowners insurance is typically required to obtain a mortgage, but even if it weren't, homeowners insurance serves as a wise investment into what is probably the biggest purchase of your life. The same goes for business owners insurance; you're protecting your financial interest in the event of damage, be it due to various forms of damage, such as fire, wind, hail or otherwise.
As enumerated by the Insurance Information Institute, here are a few of the other perils that are typically covered with a standard insurance policy:
Hurricanes (wind-related damage)
Tornadoes (wind-related damage)
Wildfires
Additional living expenses should your home be uninhabitable
Medical expenses for injuries sustained on your property
Other forms of liability (e.g. dog bites, pets that cause damage to someone else's property, etc.)
Do you notice what isn't covered? Water damage. This may be surprising, given that several of the billion-dollar weather events in 2021 so far have been related to flooding (in California in January and in Louisiana in May, according to the National Oceanic and Atmospheric Administration).
But there's a reason why home insurance doesn't pay for damage related to water. There's a separate policy for that. Flood insurance, which is available through the National Flood Insurance Program, is a government sponsored program that is sold through private insurers. Thus, it's separate and distinct from homeowners insurance or business owners insurance.
With over 23,000 communities around the country participating in the National Flood Insurance Program — as well as around 60 insurers — it's likely that your insurance company sells a plan. If you don't have such an insurance policy, it's important that you get it, given how common floods are nowadays. Every state over the past 10 years has experienced some degree of flooding, be it traditional overland flooding or flash flooding. Despite this, less than 30% of homeowners have a flood insurance policy in place, based on the most recent figures available from the Insurance Information Institute.
Visit FEMA's website for more assistance; an insurance adjuster who sells coverage may be located near you. They may also be able to help if you need a plan to supplement your business owner's insurance.
What kinds of water damage is covered by insurance?
When you think about floods, it's the overland variety that likely springs to mind. As its title implies, overland flooding is natural and occurs over land, due to excessive rain, swollen lakes, rivers and streams or spring thaw.
But there are of course many other types of water damage, and thus, water damage insurance claims. When it comes to flood insurance, in particular, damage occurring from tidal waters, surface water runoff, mudflow, and land subsidence or collapse are all covered.
Here is a list of some of the physical components in your home or building that flood insurance indemnifies, as listed by FEMA:
Water heaters
Electrical and plumbing systems
Central air conditioning equipment
Furnaces and ventilation systems
Pumps and machinery for operating pumps
Awnings
Canopies
Walk-in freezers
Outdoor antennas
Permanently installed carpeting on unfinished flooring
There are many other building-related items, appliances, furnishings and possessions that, if damaged, are financially protected through flood insurance.
What types of possessions and water damage is not covered by a flood insurance policy?
As with just about every insurance company — or insurance policy — what's covered is not all encompassing. Some contents you'll have to pay for on your own to repair or accept the loss and leave it at that. They include:
Engine (or battery) powered automobiles
Decks
Patios
Fences
Walkways
Plants
Trees
Precious metals
Valuable papers and documents
Recorded data
Certain types of water damage are also not insurable by flood insurance. This includes the kind that originates from plumbing leaks, broken pipes, moisture, mildew or mold, according to FEMA. These are all maintenance issues and thus the responsibility of the owner, be it the homeowner or business owner.
All this being said, you may be confused. If there is such a thing as a water damage insurance claim and given the fact that nearly 1 in 4 of all homeowners insurance claims are related to water damage, how is it that plumbing leaks, broken pipes and moisture are not on the "covered" list? That's where the details of your policy matter, as does the insurance adjuster assigned to your case. As noted by Forbes, "sudden and accidental" issues, like frozen pipes, water damage from a roof leak caused by a fallen tree or water damage from sprinkler systems may be covered through your homeowner's or business owner's insurance policy.
The details of your policy matter, but if you're not familiar with the technical lingo and jargon, Stone Claims Group can help. While we're public adjusters — meaning we work for those making the claims, not insurers — we know the insurance industry very well and can help you avoid spending money to fix water damage when your policy says you don't have to, but not so directly.
Contact Stone Claims Group today; we can help you file your water damage insurance claim.
Getting you what's FAIR.
Any views and opinions expressed in this blog are those only of the author of same and may not be imputed to Stone Claims, its current or former agents, or their assigns and successors. Under no circumstances shall Stone Claims be held responsible or liable for same including, but not limited to, for any errors or omissions in the content of same.