5 Keys to Filing a Smoke Damage Claim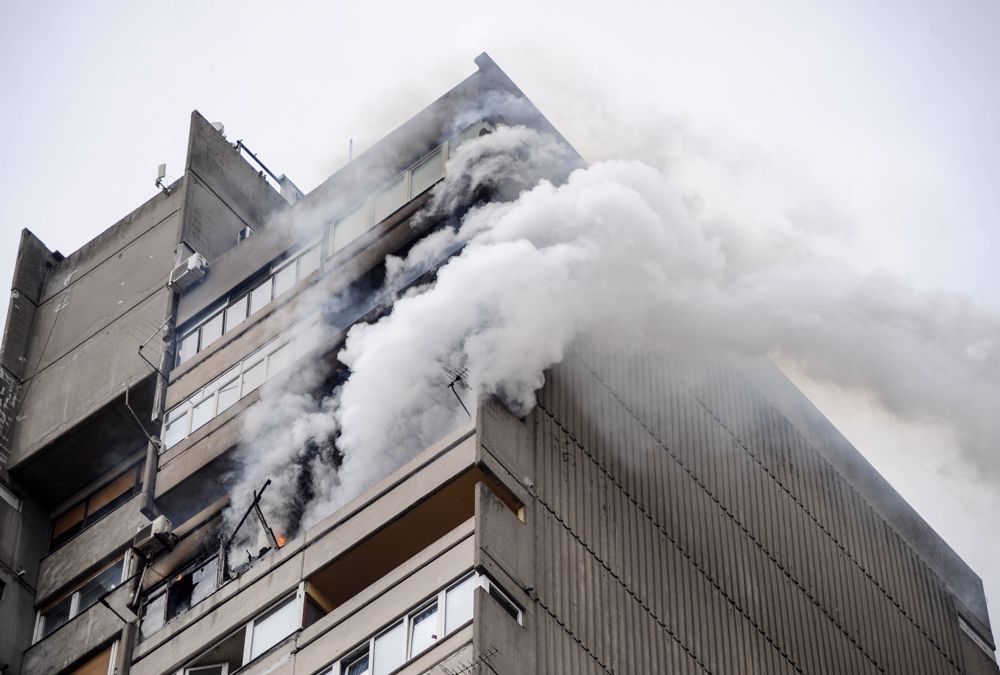 From office settings to manufacturing floors to restaurant facilities, fires affect businesses with alarming frequency every year. According to the most recent figures available from the National Fire Protection Association, roughly 120,000 non-residential structure fires occur in the U.S. annually, totaling property damages in excess of $4 billion combined.
The destructive ramifications of these fires often force business owners to literally start from scratch. However, even when commercial spaces don't burn to the ground, the resulting damage can be extremely costly to repair, particularly when it involves intense smoke.
Comprised of particulate matter, carbon monoxide and carbon dioxide, the billowing smoke from structure fires wreaks havoc on virtually everything it touches. Aside from the noxious smell, smoke damage is visibly apparent, characterized by the soot and ash that settles on and in walls, ductwork and the structural integrity of the building itself. Plus, because smoke particles are typically ionized, it gravitates toward pretty much all surfaces, be it nailheads, synthetic materials and even the far-reaching corners of a building that were nowhere close to a fire's origins.
The best way to start recovering from smoke damage is by filing a commercial property insurance claim. Here are a few tips for how can you go about this, so your insurer has all the information it needs to get your claim processed and your business can get back on its feet:
1. Contact your insurer immediately
Communication is critical for all incidents, but especially after a loss. Generally speaking, there is a window of time in which property insurers require policyholders to file a claim for it to be covered; the quicker that's taken care of, the better off everyone will be in terms of documentation and the comprehensiveness of the investigation.
2. Find out what is covered
Just as the origins of fires can run the gamut, the same can be said for what is and isn't covered by your insurance. For instance, while some property may need to be replaced entirely due to severe smoke, other things may only need to be repaired. Additionally, depending on the nature of the damage, your insurer may agree to pay for only a certain amount. How this is all determined largely depends on what is documented. Speaking of which…
3. Document, document, document
If there is one thing that an insurer most needs after any fire, it's corroboration. Documentation is the best way of going about that. This involves literally showing where the damage occurred and the extent of it. A paper trail can be created any number of ways, but it's best done by taking photographs and video. Also find any documentation or photographs of your property or assets before the fire, so that anything that is damaged beyond recognition can be properly accounted for.
Wherever you can see soot — from the floorboards to the ceiling tiles — be sure to get a picture of it. High-quality photos will give your insurer the verification that the fire transpired and the extent of the damage it caused. The comprehensiveness of documentation can also improve the accuracy of the estimate for replacement costs.
4. Contact a public adjuster
While these above three steps are included in virtually every smoke damage claim, there is so much more to it than this. Because smoke damage can penetrate areas that are impossible to see with the naked eye, you can't go about the process on your own; you need a specialist who knows what to inspect so you're not left with an expense that wasn't accounted for in the original assessment.
The adjusters at Stone Claims Group are trained to evaluate the severity of the smoke damage and recover everything the insured is entitled to under the terms of their policy. From pre-loss inspection to negotiating the settlement on your behalf, we have the experience and authority to get you the insurance payout you need when disaster strikes.
5. Determine whether to clean or replace damaged items
Once you have documented everything and filed the initial claim, the public adjuster will assess the damage to your property. Depending on the severity of the fire and amount of smoke damage that has occurred, there is often a debate on which items can be cleaned versus which items need to be replaced. Drapes, furniture, mattresses and bedding, carpeting and other fabric covered items are almost impossible to completely clean. Smoke leaves a lasting scent and residue which may contain carcinogens. Soot leaves oily residue in the material which even dry cleaning cannot remove.
Policy holders with fire or smoke damage claims will often be told by their insurance company that smoke damaged items can be cleaned. The policy holder then pays out of pocket to get fabrics cleaned, only to have them come back from the cleaner still reeking of smoke. Don't let this happen to you. The experts at Stone Claims Group will help you negotiate with the insurance company before this happens and ensure your losses are fully recovered and you aren't paying for unnecessary services.
Contact us today to learn more about our process and services and to book your free claim consultation.
Any views and opinions expressed in this blog are those only of the author of same and may not be imputed to Stone Claims, its current or former agents, or their assigns and successors. Under no circumstances shall Stone Claims be held responsible or liable for same including, but not limited to, for any errors or omissions in the content of same.