How to File a Department of Insurance Complaint in Florida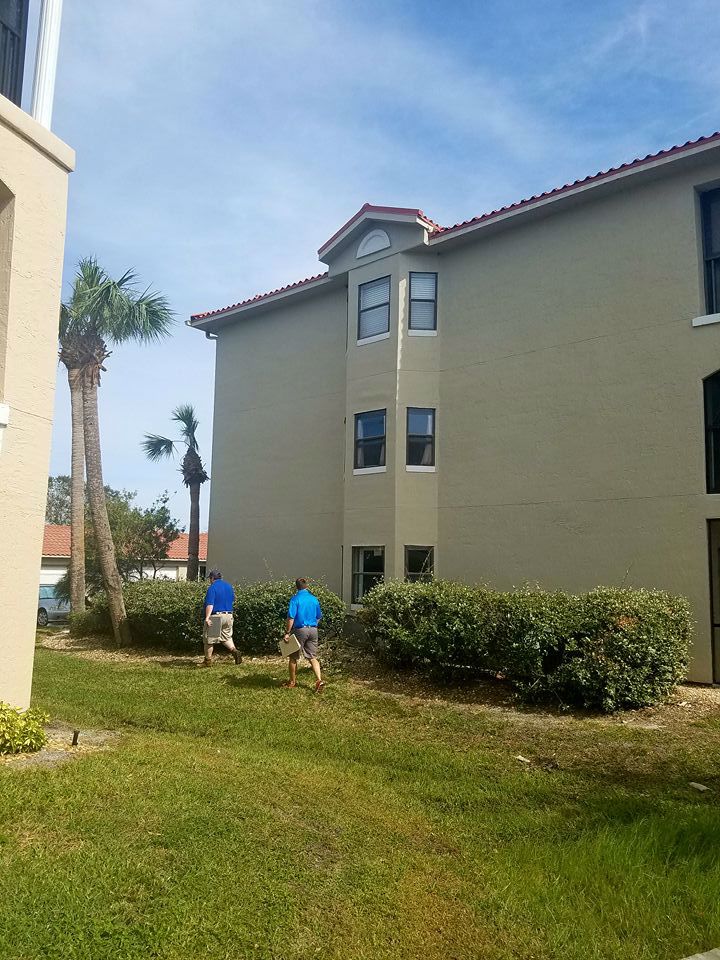 At nearly 22 million Americans — the third highest population in the country — there's a reason why so many people come to Florida to live and work: It's a great place to reside. Nicknamed the Sunshine State, Florida's temperatures are warm year round and the sun shines radiantly more often than not. Who wouldn't want to live here?
But at the same time, Florida's typically sweet weather conditions can turn sour swiftly. It consistently ranks as the state with the highest level of storm surge risk and more hurricanes have struck Florida than any other, according to the Insurance Information Institute. Between 1960 and 2008, Monroe County alone has been hit with over a dozen hurricanes. And of the 10 counties in the country that have seen the most hurricane activity, three are in Florida.
That's a long way of saying that owning a business in Florida comes with the risk of property damage, from driving winds, ruinous flooding, pelting hail and more. Insurers are aware of this fact and unfortunately, they often squirm their way out of adequately compensating policyholders for their losses. Their mission is to make money, and one way or another, they do it by raising your premiums, denying claims outright or leveraging loopholes that get them off the hook.
Such shady tactics are typical, but you do have options when you and your insurer don't see eye to eye. You can file a complaint with Florida's Department of Financial Services. While doing so doesn't guarantee you'll win, it allows you to state your case as to why a claim denial — or paltry compensation — was wrong.
Stone Claims Group has participated in numerous appraisals over the years, and when you have a bone to pick with your insurer, we can represent your interests through alternative dispute resolution. But before we get into that, here's how you go about filing a grievance with your insurer. Most of the initial process can be done online, but there are other methods as well, which we'll discuss.
Filing Online
1. Create a user account
The first step is to set up an account. If you go to this page at the Department of Financial Service's website, you'll see a tab that allows you to proceed to the beginning phases of filing the complaint. You establish an account by following the on screen instructions, which starts by simply typing in your name and email. You'll also need to enter your mailing address and phone number.
2.   Collect all necessary policy details
Filing a complaint requires corroborating the specifics of your commercial insurance policy. For that, you'll need to have the following information:
The full name of your insurer
Your policy number
Your claim number
From there, you can go about writing the nature of the problem regarding your dispute. It's important to be as detailed as possible here so your complaint goes through the proper channels.
3. Expect to hear back from insurer within 20 days
Insurance is a highly regulated business and by law, insurers must abide by certain statutes. One of which is at the very least responding to their policyholders' problems. Insurers in Florida are required to reply within 20 days after receiving your complaint from the Department of Financial Services. The department then must communicate with you within a certain window. Start to finish, it should take no more than 30 days.
Other methods of communication
If you'd prefer to handle the matter differently, you can do it over the phone or by email. Just dial 1-877-MY-FL-CFO. This translates as 1-877-693-5236. Should you prefer to write to them directly, their email address is Consumer.Services@MyFloridaACFO.com.
Consider alternative resolution
Yet another way to get your point across is to go through mediation. When you and your insurer don't see eye to eye on the cash value of an award — or the cost of the loss — there's an appraisal. If you make this request (it has to be done in writing), you select an appraiser to represent you as does the insurer. An umpire must be agreed upon as well, one that both sides agree is impartial.
At Stone Claims Group, one of our signature specialties is appraisals. Not only have we worked with numerous umpires, we've successfully argued on behalf of our clients and convinced umpires that our clients' are in the right, and insurers in the wrong. We do this by backing our findings with facts, corroborated by building consultants, engineers, meteorologists and geologists. Truth is truth and when the facts are on your side, we bring them to light. Sunshine is always the best disinfectant. We were recently able to turn a $272,000 claim into $12.2 million once we brought cold hard facts to the table.
For more information on appraisal services, contact us today.
Getting you what's FAIR.
Any views and opinions expressed in this blog are those only of the author of same and may not be imputed to Stone Claims, its current or former agents, or their assigns and successors. Under no circumstances shall Stone Claims be held responsible or liable for same including, but not limited to, for any errors or omissions in the content of same.