How to Maximize a Water Damage Claim – And How to Recover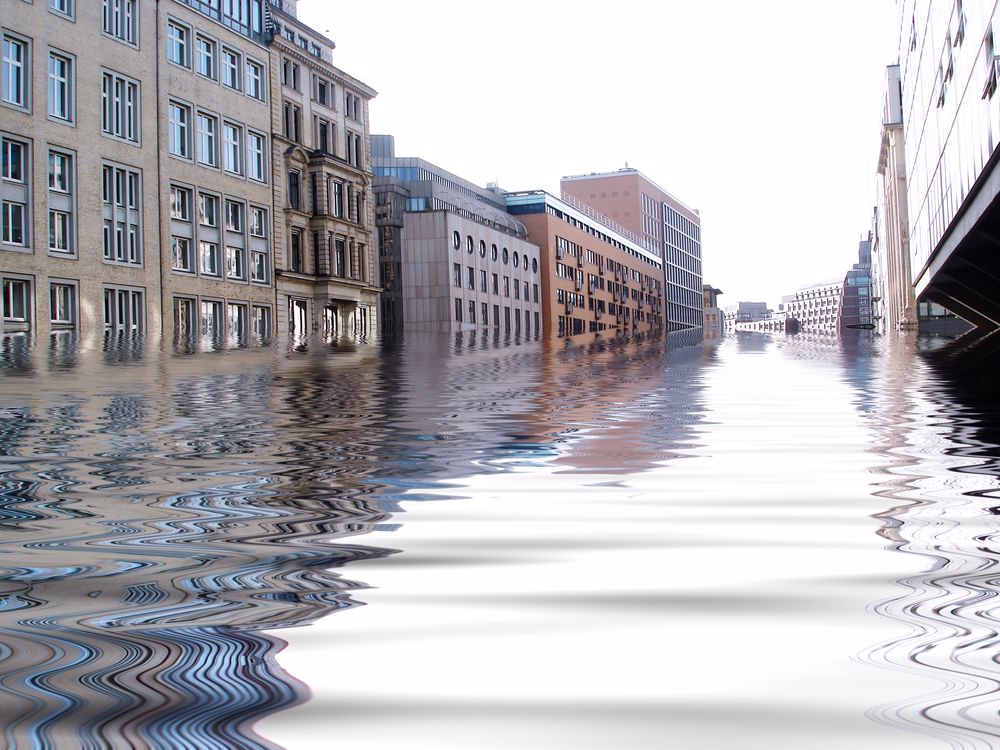 It's widely accepted that water damage accounts for around 20% of all insurance claims. From leaking HVAC equipment and burst pipes to roof leaks and sudden rain storms, flood damage and water damage is something every commercial property owner should be wary of.
As relatively common as water and flood damage is, it's also one of the more difficult insurance claims to make. Many commercial property insurance policies don't provide coverage for certain types of water damage and have stringent rules for defining the incident that caused the destruction. In an effort to save their own company money, many insurers will try to delay and reduce settlements.
When you need to make a water damage claim with your insurance company, there are some steps that can help you maximize your settlement. We're here to help explain them to you.
How can I maximize my water damage claim?
Even before you detect water damage on your commercial property, you should know what your insurance covers and any exceptions, per the Consumer Financial Protection Bureau. This way, you can be proactive in finding gaps in coverage and be prepared to document damages if they ever do occur. When you do experience water damage, here's what you should do:
Call your insurance company
The first thing you should do when you discover water damage (after you turn off the water, if applicable) is contact your insurance company. According to The Balance, one of the worst mistakes any person can make when their property is damaged is to delay calling their insurer or contact another party first. Your insurance policy may require you to alert them to changes in your risk, so alerting them about water damage quickly ensures you're complying with their rules and beginning the settlement process.
Hire a public adjuster
The second thing people usually think of when it comes time to file their claim is documenting the damages. And while that is extremely important, hiring a public claims adjuster beforehand is a crucial step to help maximize your claim. They work for you, not your insurance company, so you can rest assured that they have your best interest in mind. A public insurance adjuster will stand by your side throughout the entire claims and repairment process, which is an indispensable asset during a stressful time.
Determine the extent and scope of the damage
It's important to document the water damages to a commercial property as it will help your insurance company determine your settlement amount. Your public adjuster can help you inspect the property and create a detailed list of the damages, including the dollar amount of the losses. For commercial buildings, like warehouses and restaurants, that have specialized equipment and features that water could easily destroy, having a professional assessing the damage is crucial to maximize your settlement amount.
If more damage is discovered after your adjuster leaves, there may still be time to add it to your documentation. Simply alert them as soon as it's discovered and document it with a photograph.
Collect and send documentation
After evaluating the damages with your public adjuster, it's time to send the documentation off to your insurer. Making sure you're sending in the correct information can be difficult, but with a public adjuster it's made easy. After reviewing your plan and seeing your property, they will know the information your insurance company needs to make their assessment. Having professionals on your side ensures you don't miss or make a mistake on any document that could delay or mitigate your settlement.
Negotiate
As previously stated, an insurance company protects its assets above all else. The claims process can be slow, and it may try to reduce your settlement amount, but that's when you can negotiate. This is another step that is easier with a public adjuster who understands legal jargon. They will negotiate for you to receive the maximum settlement possible based on the information they have collected and your policy coverage.
Maximizing your water damage claim is easier when you hire a public adjuster who has the experience and expertise about your commercial property. With your settlement completed quickly and efficiently, you can begin making quick repairs and water damage restoration.
What to do you if your claim is denied
Of course, even if you follow these steps, your water damage claim may be denied. In this scenario, there are additional things to do. According to ValuePenguin, you should first thoroughly review your insurance company's rejection to understand why they came to their decision. You may realize you forgot important information and need to file again. However, if you feel your claim was unfairly denied, you should consider having a private appraisal of your damages or hiring an attorney for assistance.
While this is the worst-case scenario for a water damage claim, it's important to know what to do if your insurance company denies your claim.
Preventing water damage in the future
Water damage not only costs a lot to repair, but it can severely impact the revenue your commercial property makes. That's why it's important to take steps to limit it from the start. On top of having comprehensive water damage coverage, you should also routinely have your property inspected. Burst pipes, roof leaks and faulty appliances are all common causes of water damage that can be prevented with early intervention and maintenance.
Furthermore, if you live in an area prone to flood and heavy rain, consider investing in a flood detection system that can alert you to possible damage. Always have emergency plans in place for these events to protect residents and employees first, and then your property.
No one ever wants to have their building damaged by water, but it's an inherent risk of owning a commercial property. One of the best ways to maximize a water damage claim is to hire a public adjuster from the start. The licensed adjusting professionals at Stone Claims Group are ready to assist you through your commercial claim and understand the unique impact water damage can have on your property. Contact us today to learn more about how a public adjuster can help maximize a water damage claim.
Any views and opinions expressed in this blog are those only of the author of same and may not be imputed to Stone Claims, its current or former agents, or their assigns and successors. Under no circumstances shall Stone Claims be held responsible or liable for same including, but not limited to, for any errors or omissions in the content of same.