How To Protect Your Business From Wind Damage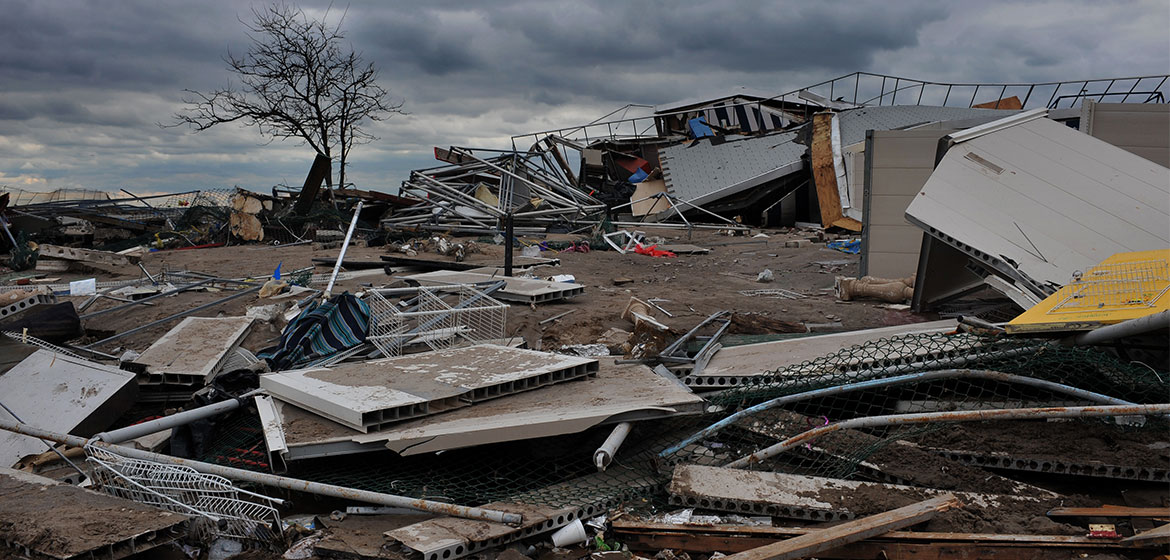 Windstorms can cause businesses huge amounts of property damage. For a specialty property or casualty coverage, windstorm insurance is designed to insure damages brought about by high winds. However, it's best to head off wind damage whenever possible and protect the business from wind and its devastating effects.
Inspect Your Roof
Check your building's roof for damage following a storm, as well as annually. Include areas that may seem less exposed to storms. Replace all damaged material or other ruined areas to make sure leaks do not occur in the future. Examine flashing (sheet metal used for waterproofing), drains, and clear out all debris that might be clogging gutters.
Install Impact-Resistant Windows
Impact-resistant glass is specially designed to dissuade glass from breaking and deliver an added barrier to protect your building against heavy storms. While it remains possible for it to break, it's less likely to shatter completely, providing stronger shielding from flying debris during a storm.
Secure Equipment and Valuables
If your building is in an area prone to severe winds or hail, keep a close watch on weather forecasts. You may be able to "batten down the hatches" prior to a storm. Ensure all high-end valuables are put in a secure and safe area, stored very high and far from windows. Any outdoor objects should be tightly fastened down or moved indoors.
Keep Your Employees Safe
In the case of any storm, safety is of the utmost importance. Keep away from all windows and take shelter in a safe section of your building. If your building does not have a designated storm shelter, gather in a section with no windows, like a large closet or restroom.
Prepare an escape plan and inform your staff so they understand what to anticipate. Practice emergency drills, so everyone will be ready if bad weather threatens.
If you're in an area with higher exposure to windstorms, check your insurance policy phrasing closely with your Stone Claims agent. Make sure you will receive compensation in the case of damage from a heavy storm.
What Are the Best Ways To Protect Business Property From Wind And Hail Damage?
Have sufficient business insurance in place to assist your recovery following a storm. Review your policy and do what's necessary to make sure you're protected before the next storm hits. From frequently inspecting your roof to securing valuables and machinery, the preventative steps you take enable you to lower the risk of damage to your business.
Which Insurance Policies Cover Hail and Wind Damage?
Commercial property insurance can help recovery following wind and hail damage, but you must focus on all the policy fine print to make sure you're covered. In some parts of the nation, coverage for windstorm and hail damage is common on a commercial property insurance policy.
In coastal areas prone to hurricanes, wind and hail damage are commonly excluded from a standard insurance policy. Small businesses must purchase separate, explicit coverage for such exposures. You may be able to add wind or hail coverage to your existing property insurance, but it could be accompanied by a large deductible.
You may opt for a business owner's policy (BOP) that combines general liability insurance with commercial property insurance. A BOP is less costly than purchasing policies separately. Business interruption insurance may also assist your small business with recovery from a shutdown.
Following a Storm, Use a Commercial Insurance Adjuster
Have Stone Claims conduct your property damage insurance appraisal. We serve Virginia, Texas, Tennessee, South Carolina, Pennsylvania, Oregon, Oklahoma, North Carolina, New Jersey, Nebraska, Mississippi, Maryland, Louisiana, Georgia, Florida, Delaware, and Colorado.
Why consider Stone Claims for your commercial insurance adjustment needs? Insurance adjusters work for insurance companies. We work for you. We fight for fairness.
For a free claim review, please contact us at 1-800-892-1116. You can email us at office@stoneclaims.com if you like. Or you can use our convenient online form. Fill it out, send it in, and we'll get back to you.