Most Common Causes Of Commercial Roof Damage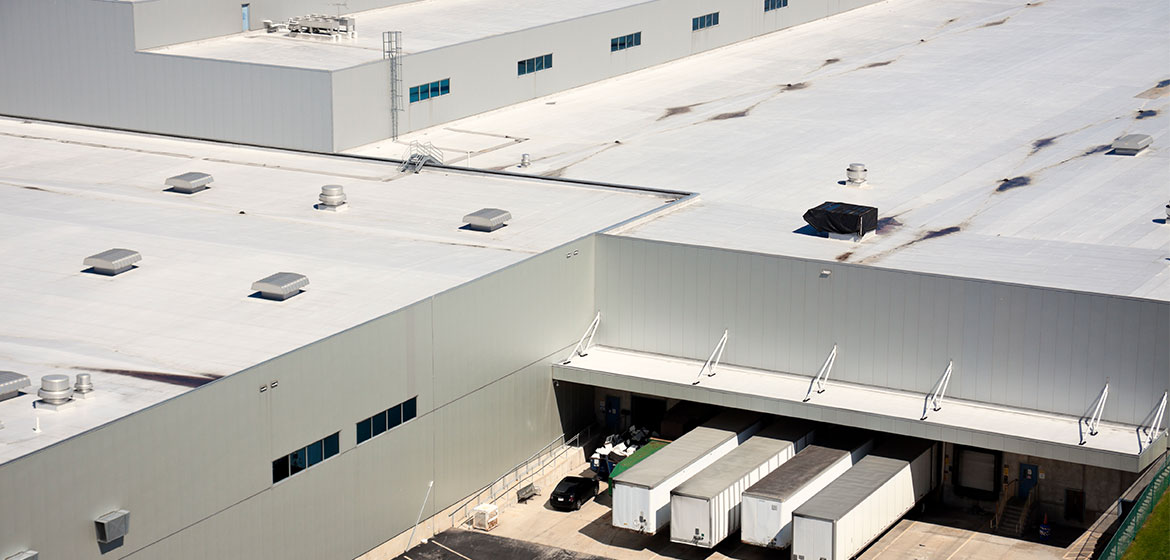 The initial step in stopping or preventing commercial roof failure is to recognize risk factors. Let's closely examine the causes behind commercial roof failures and the steps that can be taken to stop the failures or decrease the risks.
Roof Leaks and the Presence of Excessive Moisture
Roof leaks are often recurring problems in commercial roofs or residential buildings. Though roof leaks may occur as a result of numerous factors, one of the major causes of commercial roof leaks is that of faulty flashings. As a result of constant exposure to excess rainfall or harsh climates, commercial roofs may quickly degrade, resulting in roof leaks and other roof problems.
Tenting, Billowing, and Blow-Offs
When flashings are not properly installed by roofers, it can lead to lapses or bad seals within the roofing structure. This may lead to blow-offs during storms or heavy wind gusts. Additionally, when the roofing system has not been allowed to properly cure, it can lower the gust resistance of your roof.
Bad Roof Installation
From the initial phases of roofing, to the end of your project, it's important to collaborate with trained roofers. Unreputable contractors might promise you low prices, but that can also result in sloppy installation, low-quality finishings, and outcomes that are lesser quality than expected. Such issues often lead to costly roofing issues later.
Lack of Proper Care and Maintenance
A solid roofing maintenance regimen is the foundation of a high-performance roofing structure. Frequent roof maintenance can help you diagnose and repair minor roofing problems before they cause serious harm. Professional maintenance can help you extend the life of your roof.
Improper Drainage
A very common cause of commercial roof leaks is ineffectual drainage. In certain instances, the gutter system of a building may have been improperly designed. More than likely, the gutters, drains, or downspouts might require cleaning or repair to ensure that water drains properly off the roof.
Water sitting on your roof can result in leaks slowly forming. Large amounts of standing water may also add additional weight for your building's structure to hold.
Open Roof Penetrations
Sealing on vents, pipes, gas lines, drains, HVAC units or electrical conduit on your roof can eventually fail, leading to areas that may leak. This may be caused by improper sealing, but more often than not, the open penetrations are a result of harsh climates or wear.
Environmental Factors
Roof failure can be prevented with timely responses. Climate affects a roof's life expectancy. The following are environmental factors which can result in roof failure:
Wind damage: Strong winds (often from a storm) dislodge the roof materials from roof decks.
Water intrusion: Leaks form from constant precipitation leading to concealed weaknesses in joints, seams, and flashing. Then more damage results from the entering water.
Standing water: Excess rain, mixed with both bad installation and the aging process, leads to excess standing water on the roof, speeding up decay.
Thermal cycling: Big shifts between hot and cold temperatures damage the roofing materials, leading to cracks.
Excessive heat: Extended heat radiation speeds roof decay.
Impacts: Falling hail or debris leads to punctures or ruptures in the roofing membrane.
Pollutants: Exposure to chemicals or toxic pollutants may damage the texture of roofing surfaces.
Has Your Commercial Building Experienced Roof Damage? You Need A Commercial Insurance Adjuster!
Stone Claims serves Oregon, Oklahoma, North Carolina, New Jersey, Nebraska, Mississippi, Maryland, Louisiana, Georgia, Florida, Delaware, South Carolina, Pennsylvania, Virginia, Texas, Tennessee, and Colorado.
Why should you decide to contract Stone Claims for your commercial needs? Insurance adjusters work for insurance companies. We work for you. We fight for fairness.
For a free claim review, please contact us at 1-800-892-1116. You can email us at office@stoneclaims.com if you like. Or you can use our convenient online form. Fill it out, send it in, and we'll get back to you.