Steps To Take After Your Property Is Damaged In An Earthquake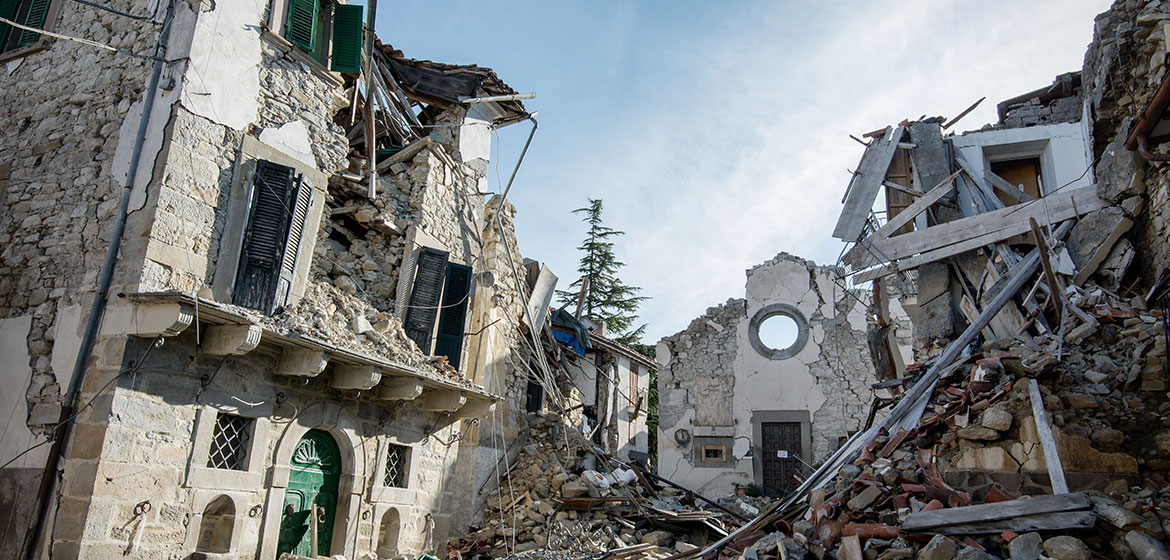 If your commercial building was damaged in an earthquake, would you know what to do? Naturally, your first instinct may be to panic and feel overwhelmed. That's understandable. You do, of course, want to try to reduce anxiety as much as possible so you can keep a clear head. Preparedness can be of assistance here, and remember, help is on the way.
But until emergency crews can look over the situation, what should you do in the meantime? The following are some aspects to be considered in the aftermath of an earthquake and some advice as to how to handle them.
Remember that insurance will pay a big part in reducing your losses. As much as possible, insure every aspect of your business. If the unthinkable happens, also remember to hire a public adjuster rather than depending on the adjuster your insurance company tries to supply you with. More on that shortly.
Your Commercial Property
Your state emergency services should be notified if you require help and/or significant damage has occurred to your commercial property. Alternative accommodations may need to be found if it isn't safe to enter your property following a disaster. Pay close attention to any fallen debris and/or downed power lines. Stay away from downed power lines and immediately notify your utilities provider of the situation.
If there is no visible damage to your commercial property, an inspection should still be carefully carried out. Include the following in your inspection:
Exterior
Attics
Stairwells
Basements
You're looking for the following:
Windows and doors that won't close properly
Signs of foundation movement
Damaged exposed beams
Bulges or cracks in the structure
Cleaning and Clearing
Your insurance company will need to view the property in its damaged condition before any major clearing or cleaning is done. Be sure to wear as much personal protective gear as possible when you do attack the task. Watch out for falling objects.
No permanent repairs should be made until your insurance company has seen the damage.
Utilities
Soon as possible, you will need to notify your utilities provider if a disruption in water supply, gas, or electricity has occurred. Before using them again, a licensed technician should test/check the systems.
After an earthquake it's imperative to stay informed due to the high risk of damage to bridges and roads, power outages, aftershocks, etc.
Animals
If your business deals with animals and they got loose in melee, check to see if they are hiding, trapped, etc. The property should be carefully looked over for any missing animals.
Insurance claims
Before moving any debris, the property should be photographed in detail. Videos can be helpful as well. To get the claims process rolling, a public adjuster should be hired to survey the damage. Don't rely on the adjuster your insurance company wants to send out.
Was Your Commercial Property Damaged in an Earthquake?
When commercial buildings are damaged by earthquakes and other natural disasters, one thing is certain: Time is money. The longer it takes for the insurance company to send out an adjuster, the longer you go without income. What's more, the adjustment you get from these individuals will be with the best interests of the insurance company in mind – not yours.
You want an adjuster who will be fair, do your adjustment in an expedited manner, and who has your best interests at heart. You want Stone Claims. No less than 24 hours a day, seven days a week, we stand ready to be of service to you.
Stone Claims is licensed and operates in Mississippi, Maryland, Florida, Louisiana, Georgia, Delaware, Virginia, Texas, Tennessee, South Carolina, Pennsylvania, Oregon, Colorado, North Carolina, New Jersey, Nebraska, and Oklahoma.
Our motto explains why more and more businesses are turning to Stone Claims: Insurance adjusters work for insurance companies. We work for you. We fight for fairness.
For a free claim review, please contact us at 1-800-892-1116. You can email us at office@stoneclaims.com if you like. Or you can use our convenient online form. Fill it out, send it in, and we'll get back to you.