Steps To Take After Your Property Is Damaged In Hurricane Ian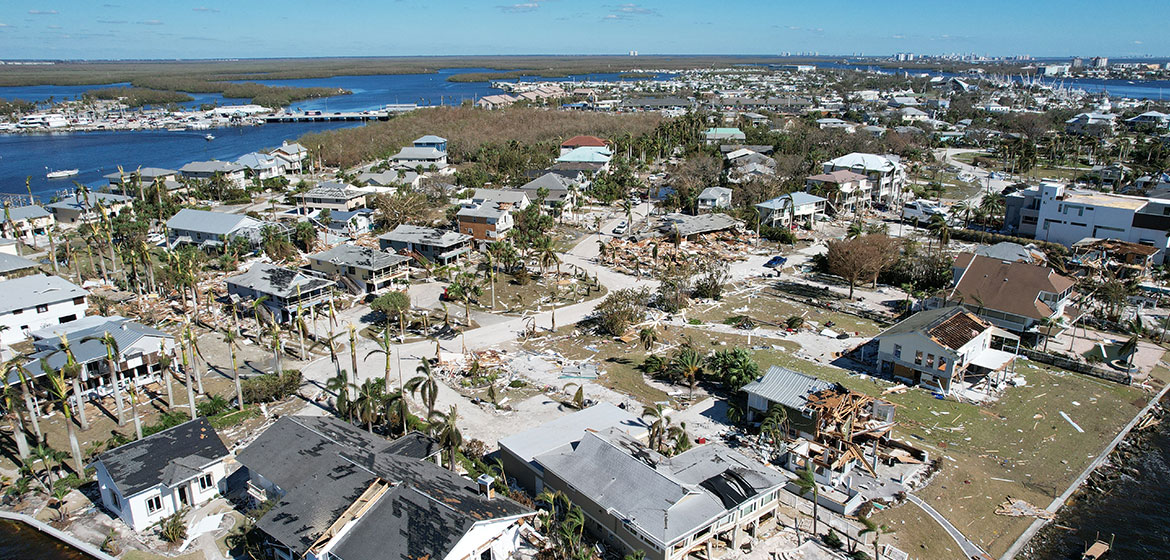 Recently, parts of Florida and areas to its north were damaged in Hurricane Ian. It caused complete devastation to some cities, businesses, homes, commercial buildings, and more. The losses and damages experienced were catastrophic in many cases. Businesses and residents are still trying to recover.
Lives were lost, buildings were severely damaged, businesses have been shut down, and families displaced. Long after the storm has passed, the devastation remains.
Do you live in an area that experiences hurricanes or some other natural disaster? Do you know what to do in the aftermath of Mother Nature's fury?
Here, we will take a look at some of the steps you should take if your property is damaged in Hurricane Ian or in the future.
Insurance Claim Filing
Hopefully, you can regain your losses by filing an insurance claim regarding the damage done to your commercial building. Before processing your claim, the following steps can help you prepare:
Of every room of your building's interior, and the entirety of your building's exterior, take videos and/or photos.
Do a complete inventory. List any items/contents from the building that were damaged/lost and their value.
Be aware of all details by reviewing your insurance policy/coverage.
Keep records! Any conversations with government officials, repair people, insurance representatives, and other professionals should be recorded in some manner.
You may need to confer with an independent professional or possibly even an attorney if you think the damage to your building should be covered but your insurer says that it isn't.
The insurance company is in the business of finding loopholes and special circumstances so they don't have to pay out extreme amounts to cover damages suffered by their clients. It's nothing personal, it's just the way they do business. Their adjusters work on the same basis. That's why it's important to hire your own public adjuster.
Insurance Company Adjusters Versus Public Adjusters
You've taken the steps above to begin the process of filing an insurance claim. An adjuster will need to look over the damage and report back to the insurance company (and you).
Your insurance company will try to send one of their own adjusters. They do not have you or your company's best interests at heart. You're far better off hiring a public adjuster to survey the damage done by Hurricane Ian to your commercial building.
What's more, you don't have to use any of the contractors your insurance company will likely recommend, either. You can hire the contractors of your choice to repair hurricane damage.
If Hurricane Ian Damaged Your Commercial Property – Contact Stone Claims
If your commercial property was damaged by Hurricane Ian – or for that matter, if it's damaged in the future – don't rely solely on the adjuster sent by your insurance company. Rather, count on the professionals at Stone Claims for your commercial property damage insurance adjustment. Why? It's all in our motto: Insurance adjusters work for insurance companies. We work for you. We fight for fairness.
We stand ready to serve you, 24 hours a day, seven days a week. We will give you an honest, fair, and efficiently expedited commercial property damage insurance adjustment.
Stone Claims is licensed and operates in Florida, South Carolina, North Carolina, Delaware, Virginia, Texas, Tennessee, Pennsylvania, Oregon, Colorado, New Jersey, Nebraska, Mississippi, Maryland, Louisiana, Georgia, and Oklahoma.
For a free claim review, please contact us at 1-800-892-1116. You can email us at office@stoneclaims.com if you like. Or you can use our convenient online form. Fill it out, send it in, and we'll get back to you.