The Importance Of Commercial Property Insurance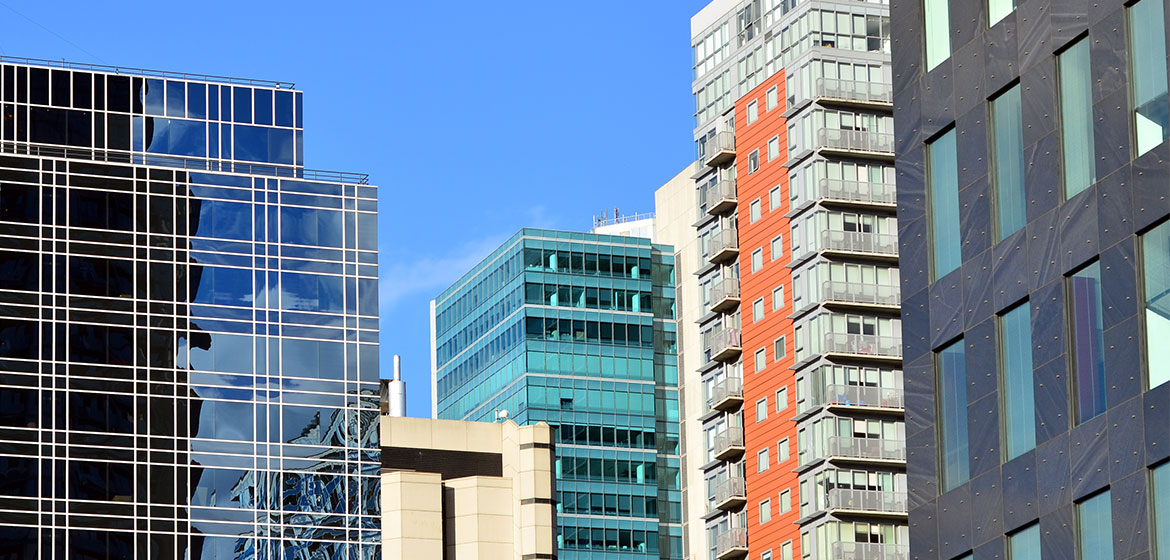 As the owner of a commercial building, one of the most important investments you can make is that of commercial insurance. In the case of building damage, it can be the difference between you staying afloat or going under, particularly if the building houses your company. Severe financial loss can be avoided with the right kind of insurance. There are various types of insurance that fall under the general categorization of commercial property insurance.
Here are some of the reasons why commercial property insurance is so very important.
Covers Financial Losses
For any sized business, commercial insurance is crucial. Commercial insurance insures the business against huge financial losses. Consider the case of a natural disaster. A commercial building insurance policy will help protect the company's/building's owner from fully paying the repair bills out of pocket.
Credibility
Compared to an uninsured business, an insured business is simply more credible. This may be an important competitive edge.
Can Protect Against Business Interruptions
If a business must close for a time or cut part of its operations, commercial property insurance may cover revenue losses. An extra business interruption coverage option may replenish the lost sales/income if a business gets closed.
Bring Some Peace of Mind
Even without hurricanes, theft, vandalism, etc., entrepreneurism is challenging on a good day. With adequate insurance policies in place, some risks are lessened. Enjoy peace of mind in the knowledge that you are protected against major loss should the unthinkable occur.
Commercial Insurance – The Various Types
Many business insurance companies in the USA will provide one or more of these types of insurance:
Commercial property insurance: Using property insurance, the physical assets of a company – including buildings, equipment, land, furnishings, furniture, etc. – are covered against an insured event (storms, etc.).
Liability insurance: With an accident or product malfunction, business liability insurance assists businesses with managing legal claims coming from damage to individuals or their buildings.
Equipment Breakdown insurance: This is often applied to cover things like boilers or production machinery in the event of an "accidental breakdown", human mistakes, and more.
Commercial auto insurance: When a company-owned vehicle is involved in an accident, this form of insurance may insure the owner against legal suits and repair bills.
Crime Insurance: This insurance is needed to shield your business from the risks of fraud, scams, or burglary.
Commercial umbrella insurance: For massive liability damages, an umbrella insurance policy may provide coverage against huge losses.
When You Need To File a Claim, Use a Public Adjuster
A public adjuster – using experience, forensics, and the latest technology – will provide numerous benefits over that of an insurance company-associated adjuster:
Your best interests are what the adjuster has at heart
Valuable time can be saved
Claims may be resolved faster
On your behalf, the adjuster will negotiate
A higher settlement offer is far more likely
If an undesirable settlement offer has been made, an adjuster may help you fight it
You are not required to make an upfront payment
Compared to attorney costs, adjusters are far more budget friendly
You'll be less stressed during the claim process
For property damage insurance claim filing, Stone Claims will handle your appraisal professionally and expertly. We operate (and are licensed) in Mississippi, Maryland, South Carolina, Pennsylvania, Oregon, Louisiana, Georgia, Oklahoma, North Carolina, New Jersey, Nebraska, Florida, Delaware, Virginia, Texas, Tennessee, and Colorado.
Remember… Standard insurance adjusters work for insurance companies. But we work for you. We fight for fairness.
For a free claim review, please contact us at 1-800-892-1116. You can email us at office@stoneclaims.com if you like. Or you can use our convenient online form. Fill it out, send it in, and we'll get back to you.