Thunderstorms Preparedness Tips For Business Owners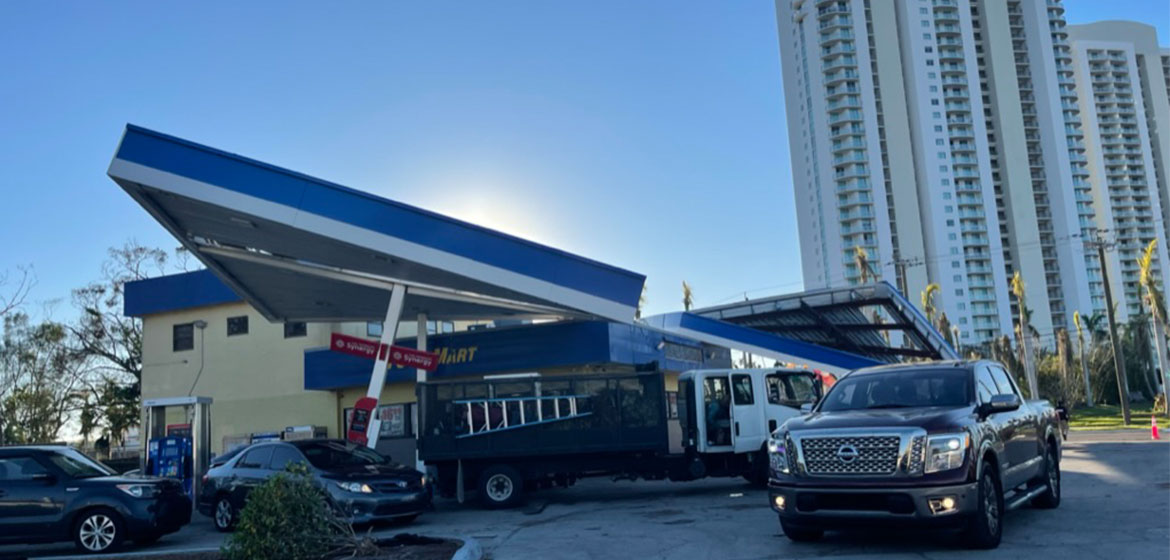 Weather can be erratic, but that doesn't mean your business cannot be prepared for what nature sends your way. Below are some tips for preparing how thunderstorms can affect business.
Have A Plan in Place
Your business should have a disaster preparedness plan in place. This plan will assist with budgeting for emergency costs, preserving your assets, identifying risks, backing up business duties, and getting back to business quickly.
Alert Your Employees and Clients
Due to a storm, will there be any disruptions to client services or your hours of operation? If so, it's important to alert workers and customers. Assure them that you're in control of all matters. Supply updates once you get them. Use social media, email, and text for informational updates.
Protect Files and Back Up Your Data
When a storm shuts down your power, are essential files or personal data saved? Are printed files and electronic machines secure? Before a storm begins, consider these aspects. Get a backup server and/or save files over to cloud servers or external devices often.
Keep Supplies on Hand
Stock up with flashlights, lighting lamps, medical supplies, batteries, and more. Have emergency contact data on hand.
Implement A Preventive Maintenance Checklist and Schedule
Frequent documented inspections or repairs of your buildings, IT systems, or machines may help prevent costly repairs. Checking all roofs and floors for water damage or leakages, check fire alarms, and check business machines and tools for proper function. Keep a detailed, dated record.
Prep Your Physical Structure
Get familiar with prospective flood damage areas. Seal panes and panels, shift valuables to the upper level, and have sandbags stocked just in case. Trim trees to prevent possible building damage.
Secure Outdoor Objects
When you operate a construction firm, a restaurant with outdoor seating, or some other business that keeps valuable assets outside, fasten down anything that might fly around or inflict damage (or bring everything indoors).
Expect the Unexpected
Storms can pop up seemingly out of nowhere. Your best defense is a strong offense – and lots of preparedness. Talk to an insurance agent to make sure you're covered for building damage or asset losses.
Review Your Business Insurance Policy and Emergency Funds
Before a storm strikes, check your business insurance policy. Here are several questions to ask yourself:
Is water damage protection included in my policy?
Does my policy provide asset protection?
Is data compromise coverage included in my policy?
Does my insurance policy cover water damage cleanup service?
If your response is no, contact your insurance provider and see how you can resolve the issues.
Protect Your Assets
By holding two distinct forms of in-house reserves – rainy day reserves and an emergency reserve – you can better protect your assets. These reserves assist with economic needs in a crisis. The rainy-day reserves help cover minor financial claims. The emergency funds are for more massive damages.
Create a Plan to Rebuild
Following the storm, you want to reopen your business quickly. Bear the following in the mind:
Exercise proactive management
Set business goals with clear outcomes
Create a system that will lead to success
Hire a Public Adjuster If Your Commercial Building Experiences Storm Damage
File an insurance claim ASAP when your commercial building experiences storm damage.
Keep in mind that although insurance companies have their own adjusters to assess damage, your best bet is to hire your own public adjuster. The adjuster you hire will use the following to serve you:
Forensics
The latest technology
Valuable experience
Stone Claims will use each of the above-stated to properly handle your appraisal for property damage insurance. We operate (and are licensed) in Mississippi, Maryland, Oklahoma, North Carolina, New Jersey, Nebraska, Louisiana, Georgia, Florida, Delaware, Virginia, Texas, Tennessee, South Carolina, Pennsylvania, Oregon, and Colorado.
Stone Claims wants you to remember this: Insurance adjusters work for insurance companies. We work for you. We always fight for fairness.
For a free claim review, please contact us at 1-800-892-1116. You can email us at office@stoneclaims.com if you like. Or you can use our convenient online form. Fill it out, send it in, and we'll get back to you.