Types Of Insurance Every Retail Owner Should Consider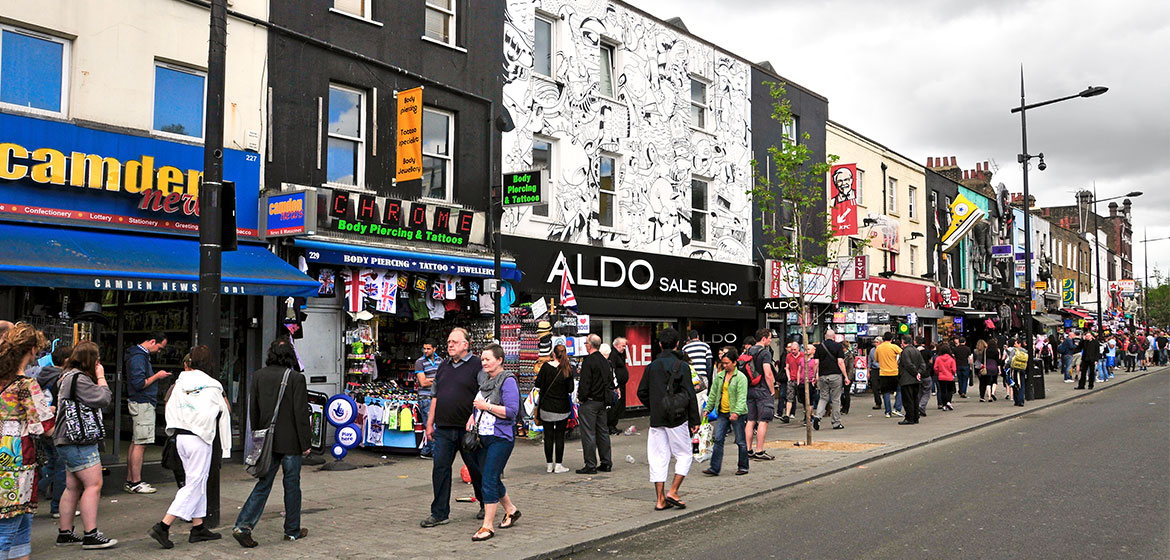 Insurance coverage is accessible for most any conceivable risk your business may confront. The cost and level of coverage provided by specific policies differ. As a retailer, consider your special business risks. Which types of insurance for retail will fit best with your business?
General Liability Insurance (GLI)
General liability insurance may preserve your business from claims that lead to:
Property damage to other parties' possessions
Physical injury to other parties
Private injuries, like slander or libel
Commercial Property Insurance
Commercial property insurance may protect against loss where your rented or managed building is concerned – and anything within it.
Such insurance may not insure damage from floods or hurricanes. You may need a separate insurance policy – including commercial flood insurance – to help preserve your business against such mishaps.
Business Income Insurance
If you cannot operate your business due to property damage covered by your policy, business income insurance may help repay lost revenue. This coverage can help pay for certain expenses: rent, utility charges, and salaries. This form of insurance is also referred to as "termed business interruption insurance".
Professional Liability Insurance
Professional liability insurance may cover lawsuits involving your business. This form of insurance is also called "errors and omissions (E&O) insurance".
Workers' Compensation Insurance
Workers' compensation insurance provides your employees compensation when they get injured or ill as a result of working at your facility. These benefits can assist with the following:
Cover funeral bills when they lose their lives due to work-related damage or disease
Pay for chronic care, including physical therapy
Pay for all hospital bills
Replenish much of their lost income when they can't work to recuperate
Most states demand businesses with workers carry workers' compensation insurance.
Data Breach Insurance
Data breach insurance assists your business in response to any breach of data (if personal identity information is stolen or lost). Some insurers might refer to this coverage as "cyber insurance." Data breach insurance may help cover your costs for:
Delivery of identity theft surveillance service
Notifying affected individuals
Delivering a public relations campaign
Commercial Umbrella Insurance
Commercial umbrella insurance offers coverage limits for several of your liability policies. So, if a claim exceeds the caps on your policy, your umbrella insurance may help cover all discrepancies.
Commercial Auto Insurance
Commercial auto insurance is designed to protect you and your workers on the road if company-owned vehicles are used for work. It insures against property damage and physical injury claims.
Business Owner's Policy Insurance
Business owner's policy (BOP) insurance offers direct coverage for property and liability risks in one package. A BOP can cover costs associated with:
Crime
Building
Natural disasters
Liability
Business interruption
BOP insurance does not extend coverage for E&O and commercial cars. Medical, workers' compensation, and disability insurance are not considered part of a BOP. You can add more forms of insurance to a BOP.
When Filing an Insurance Claim, Don't Rely On the Insurer's Adjuster!
If you have to file an insurance claim, the company will likely assign their own adjuster to scope out the situation. The thing to keep in mind is that the adjuster they assign works for them – not you. That's why it's in your best interest to hire your own public adjuster. With valuable experience in the field, and using technology combined with modern forensics, a public adjuster offers numerous benefits over that of an insurance company's adjuster. Here are just a few of those benefits:
If an undesirable settlement offer has been made, an adjuster may help you fight it
Claims may be resolved faster
Valuable time can be saved
On your behalf, the adjuster will negotiate
Compared to attorney costs, adjusters are far more budget friendly
And many, many more
Public adjusters Stone Claims operates (and are licensed) in Mississippi, Maryland, Louisiana, Georgia, Florida, Delaware, Virginia, Texas, Tennessee, South Carolina, Pennsylvania, Oregon, Oklahoma, North Carolina, New Jersey, Nebraska, and Colorado.
For a free claim review, please contact us at 1-800-892-1116. You can email us at office@stoneclaims.com if you like. Or you can use our convenient online form. Fill it out, send it in, and we'll get back to you.
Remember… Insurance adjusters work for insurance companies. We work for you. We fight for fairness!