Want a smooth claims process? Avoid these common insurer errors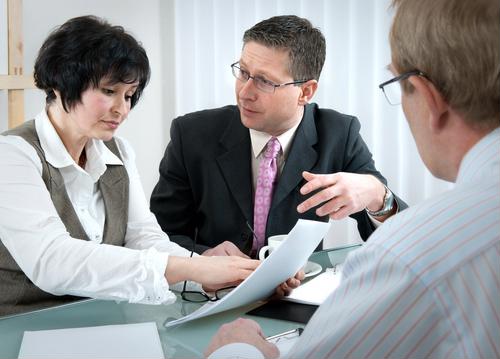 When you experience an insured damage to your commercial property, you need your insurance claim to be completed quickly so you can begin making repairs. However, there is a lot that can go awry in between this time that can delay your claim.
Recently, Insurance Journal released the top 10 reasons property and casualty insurers are cited for errors by regulators during the claims process. And while many of them may feel like they are outside of your control, we are going to explain how you can avoid some of these common property and casualty insurer pitfalls.
Failure to acknowledge a claim quickly
The No.1 error insurers make is not acknowledging, investigating or making a decision on claims on time. According to Insurance.com, some states (like Florida, California and Texas) require insurers to handle claims within a certain time period (usually 30 days) to help move the process along. However, not all states have or enforce a specific timeframe and say an insurance company must handle claims within a "reasonable time," which is up to interpretation.
Understanding your state's laws on the matter helps your rights when it comes to requesting information and communication from your insurer. If you're not comfortable with this, you can also hire a public adjuster who will work for you to contact your insurer to ensure they acknowledge your claim.
Failure to issue correct payment or denial
Your settlement amount could be denied for a number of reasons: Insufficient information, a missing document or you didn't submit your claim in time. Your insurance company should be transparent about why your claim was denied or your settlement reduces, and if not you can ask why to see if it can be remedied.
If you feel like your insurance company didn't handle your claim properly or denied or reduced it unfairly, you can contact the National Association of Insurance Realtors. They can investigate the issue and work in the public's best interest to ensure claims practices remain fair. If you want to be proactive about this, hiring a public adjuster is best. They will work with you through the entire process and negotiate with your insurer to help uphold fair practices.
Using unapproved rates or misapplying rating factors
Another error insurers are often cited for is using rates that were not previously agreed upon with the insured. This can be difficult to spot on your own in the piles of paperwork, but that's another reason why hiring a public adjuster at the start of your claims process is beneficial. As experts on commercial insurance paperwork and your claim, they will ensure your insurance company is using the correct rates to determine your settlement.
A public adjuster works in your best interest
Of course, these are just a few of the errors outlined by the Claims Journal. Other things to look out for are when your insurer supplies incomplete documentation, does not cancel your policy correctly or fails to provide compliance notices. It can feel overwhelming to be vigilant for all of these missteps if you are trying to organize your documentation and repair your property, but a public adjuster can help you until the final nail is in.
At Stone Claims Group, our experienced public adjusters are ready to help you through your commercial property claim and know how to avoid these common P/C insurer errors. Contact us today to learn more about our expertise in commercial claims and how we work to help our clients get a fair settlement.
Any views and opinions expressed in this blog are those only of the author of same and may not be imputed to Stone Claims, its current or former agents, or their assigns and successors. Under no circumstances shall Stone Claims be held responsible or liable for same including, but not limited to, for any errors or omissions in the content of same.