13 Popular And Common Types Of Buildings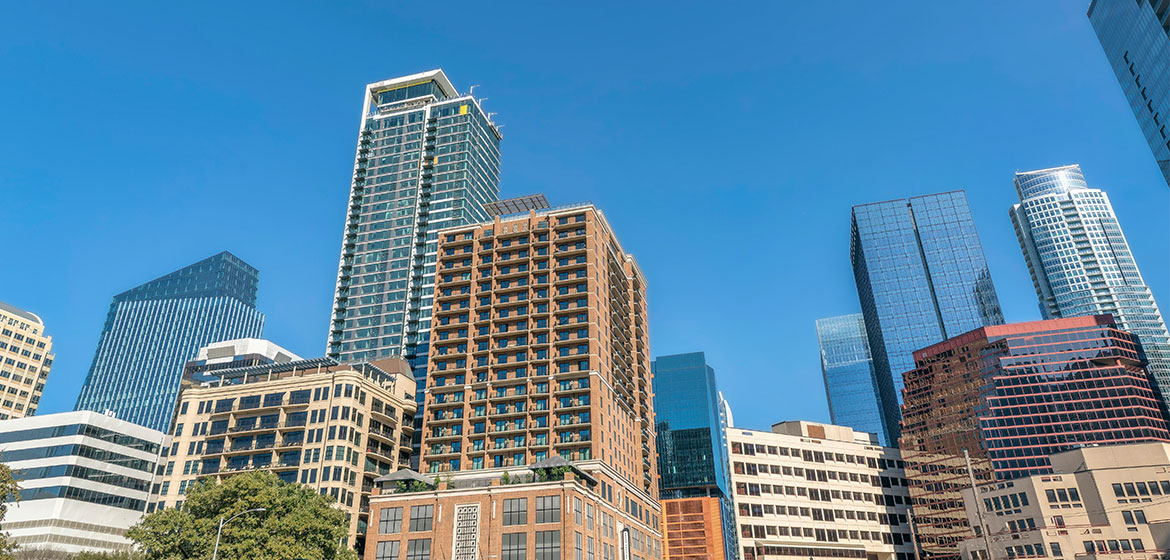 More and more these days, everywhere you look, there are buildings. It's hard to find land that is untouched and undeveloped because, every year, more buildings go up. It's progress. Did you know that even though it seems like there are an unlimited number of building types, there are actually a relatively small number that are used worldwide – at least in a basic sense.
When we say types of buildings, we are not referring to structure types (composite, membrane, shell, frame, etc.), we are not talking about types of building construction (pre-engineered, concrete frame, steel frame, wood frame, etc.), nor are we talking about architecture (postmodern, modern, Victorian, neoclassical, Gothic, etc.).
Check out these 13 common/popular building types/classifications.
Building Types
Office buildings can consist of the following:
Retail buildings include several types:
Malls
Big-box
Services/boutiques/shops
Residential buildings most commonly include the following:
Condominiums
Apartments
Townhouses
Detached single-family
Hospitality buildings have, thus far, the most including the following:
Hostels
Bed and breakfasts
Resorts
Motels
Hotels
Institutional civic buildings surpass the number of hospitality buildings and include:
Post offices
Prisons
Fire/police
Court houses
Museums
Community centers
Libraries
Clinics and hospitals
Multipurpose buildings can include:
Mall/office space
Multipurpose skyscraper
Buildings for gatherings include a handful:
Conference centers
Auditoriums
Theaters
Arenas
Stadiums
Religious buildings, though there may be more, basically consist of the following:
Synagogues
Monastery
Cathedrals
Mosques
Temples
Churches
Industrial buildings, though there seem to be limitless types, basically boil down to these:
Nuclear plants
Water treatment plants
Power plants
Storage facilities
Distribution centers
Factory
Manufacturing plants
Educational buildings consist of the following:
Technical
University
Colleges
High schools
Middle
Elementary
Preschools
Agricultural buildings only include a few:
Chicken coops
Silos
Greenhouses
Barns/stables
Transportation buildings for Terminals include:
Buses
Trains
Airports
Ferry/ship
Recreational buildings house all sorts of fun activities and include the following:
Indoor trampoline parks
Public swimming pools
Ice rinks/roller rinks
Indoor climbing gyms
Bowling alleys
Fitness centers
Now for Some Commonly Asked Questions
Q: When is a building permit required – what size building?
A: Depending on where you live, buildings may or may not require a permit regardless of size. Strict requirements are usually in place in areas that are more densely populated.
Q: Why are so many buildings abandoned?
A: A business or family has to move, a different location may be more cost-effective, too many repairs are needed, and the list goes on and on. The owner's asking price may be too high and so new occupants can't afford to move in. Then again, the building or location may be obsolete. Example: No building permits are needed in Missouri, but in Florida, any time a structure is being altered or erected, owners and contractors must obtain a building permit.
Q: What is the average weight of a building?
A: Tiny homes and other small buildings can weigh under 10,000 pounds. The world's largest building weighs in at an astounding 1.5 billion pounds plus.
No Matter What Type of Commercial Building You Have, We Can Help with Your Insurance Claim
When you need help with your insurance claim, regardless of your commercial building's classification, contact the trustworthy professionals at Stone Claims Group. Why? To help your company get back up and running, we stand ready 24/7, each and every day.