Accelerate Recovery with the Help of Restoration Claims Services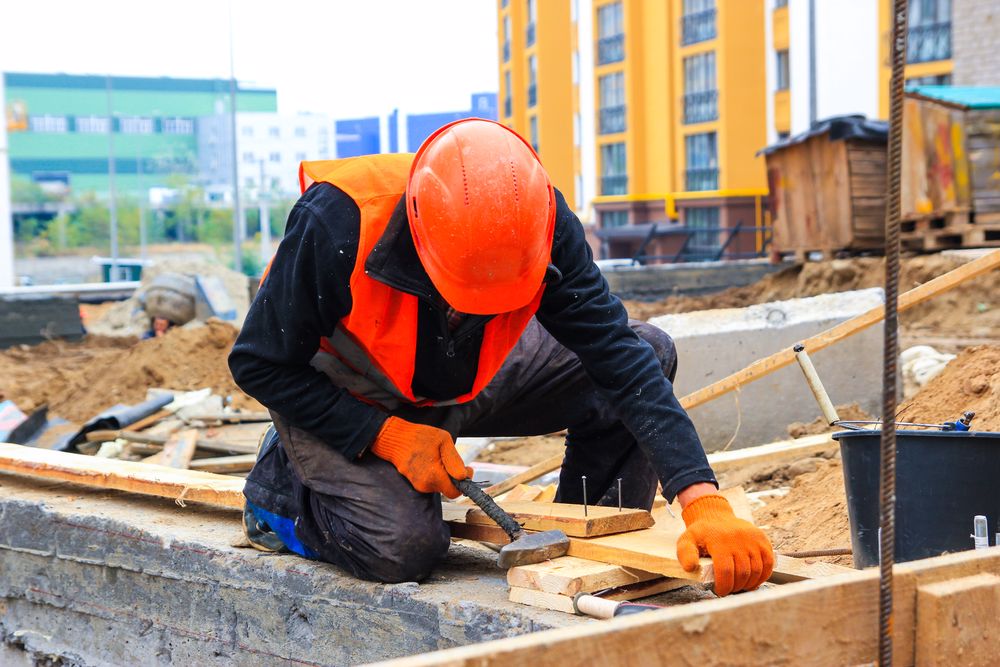 When your commercial property is damaged, the first think you likely think about is the restoration process and getting your building back up and running. But before that can happen, you need to understand what aspects of your property need to be repaired or replaced and file a claim with your insurer for the funds you need.
If you want to restore your property quickly, you need to ensure a fast and smooth claim process with your insurer. We're here to help you understand the damages that can be repaired (and some that can't) and how a public adjuster can help you navigate your path to recovery.
Common causes of property damage
Depending on where your property is located, there are a number of different elements that could cause serious damage and are hopefully covered by your insurance policy. Let's take a look at the top three that typically come to mind and how they factor into repair or replacement costs:
1. Water damage: Not to be confused with flood damage, water damage is a common concern for individuals with ageing properties. Leaks, plumbing problems and other heavy-duty equipment that could emit water have the ability to cause water damage. While preventative maintenance is a must for avoiding this, sometimes accidents do happen. Water damage of this nature can be extremely destructive, even if it's not visible at first. A small leak can wreak a havoc on the structural integrity of your building, and if not caught early on, sections of your property or equipment may need to be replaced entirely.
2. Storm damage: These weather events typically involves severe wind, rain and even hail depending on the region. After a storm, you will want to take the time to conduct a thorough inspection of the property's roof and siding, as this is where most of the damage will likely occur from falling debris. For commercial roofs, puncturing of the surface that results in a leak is a common concern. Depending on the material and age of the roof, your insurance company may be hesitant to offer compensation to restore it.
3. Fire damage: According to the most recent data from the U.S. Fire Administration, in 2018, there were 103,600 non-residential fires that amounted to $2,656,600,000 in losses. Unfortunately, most of these fires were caused by kitchen equipment, system malfunctions (like electric and HVAC) and human error. While fires are one of the most destructive elements and can damage any part of the building, when it's contained to one area or room it's possible to reconstruct the space after receiving your settlement.
These are just a few examples of the damages that you may need the help of insurance restoration claims services to revive. Other commercial building damages your insurance policy may cover include lightning, earthquakes, sinkholes, theft and vandalism.
The path to recovery
Before your can restore your property, you will likely need the assistance of a public adjuster. One of the first things they will help you do is understand if your property and other assets can be repaired or need to be completely replaced. As you can gather from the damages outlined above, it's not always possible to restore your commercial property. A public adjuster will assess the damages and bring in other experts as necessary to understand the extent of the damages and estimate the settlement you are entitled to from your insurance plan. They work for you, and will be completely transparent about how you should proceed with your recovery process in terms or repairs or replacements.
They fight for you to ensure you receive a final settlement that you need to repair, rebuild, restore or demolish your commercial property as you wish. This dollar amount represents the expected costs to bring the building back to it's pre-loss condition so you can get your business back up and running. Again, how these repairs get done with the settlement amount is up to you.
With compensation in hand, you are on your way to recovery.
What about your premiums?
While receiving your settlement quickly can help accelerate your path to recovery, you may still be wondering how it will affect your commercial insurance premiums. Unfortunately, the answer to this is not black and white.
Finding out if your premiums will increase after you file a claim, and by how much, ultimately depends on a number of factors. Your insurer will want to know about the age and state of the property, cause of the damage and if you have filed any claims in the past. Always make sure to discuss premiums with your insurance carrier to understand when and why they may increase.
Commercial property insurance premiums are complex. According to Nationwide, many insurers determine rates by analyzing the construction, occupancy, protection and exposure of your building. For instance, if your property is located in an area prone to annual flooding (and both you and the insurer are aware of this), you may experience higher premiums and require extra protection against water damage.
Get in touch with a public adjuster for all of your claim needs
No matter if you want to repair or replace your damaged property that's covered by your insurance policy, the public adjusters at Stone Claims Group are here to help. Our experts are knowledgeable in all things insurance and can help you navigate the sometimes overcomplicated path toward fair compensation. Our customer service is unmatched, so next time you need to file an insurance claim, you can count on our adjusters.
Contact the team at Stone Claims Group today to learn more about our claims services and how our public adjusters prioritize customer satisfaction.
Any views and opinions expressed in this blog are those only of the author of same and may not be imputed to Stone Claims, its current or former agents, or their assigns and successors. Under no circumstances shall Stone Claims be held responsible or liable for same including, but not limited to, for any errors or omissions in the content of same.