Are You Covered? A Guide To Condo Fire Damage Insurance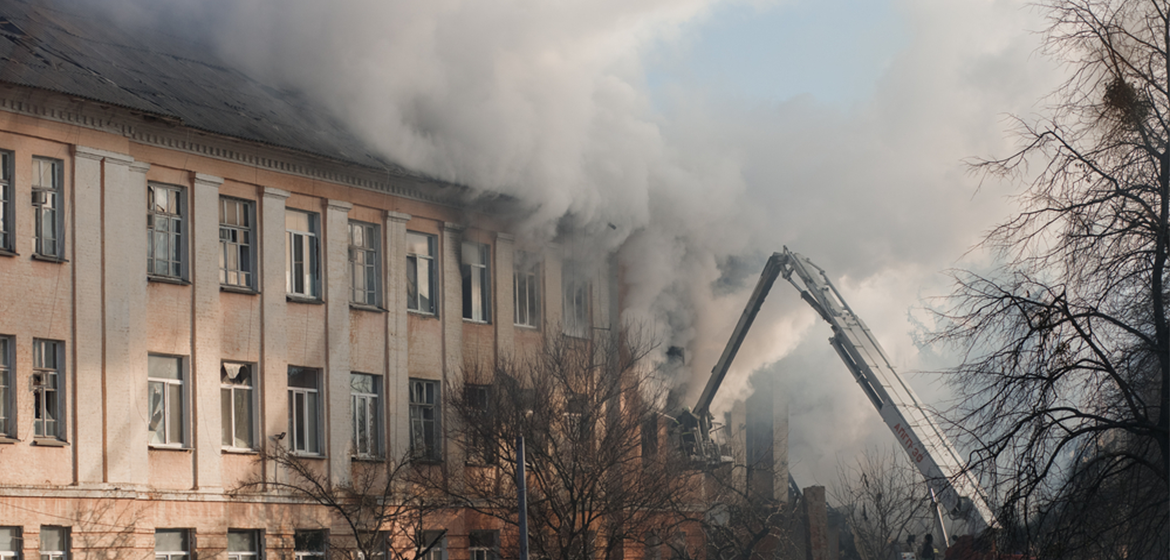 If you're a condo owner, it's essential to have the right insurance coverage to protect your investment in case of fire damage. Condo fire damage insurance provides financial security and peace of mind, ensuring that you won't bear the full burden of the expenses in the event of a fire. In this guide, we'll walk you through the key aspects of condo fire damage insurance, including coverage options, the claims process, and the importance of hiring a public adjuster to advocate for your rights.
Understanding Condo Fire Damage Insurance
Condo fire damage insurance, also known as dwelling coverage or fire insurance, is a type of insurance that specifically covers your condominium unit and its contents in the event of fire-related damages. While the condominium association may have a master insurance policy that covers the overall structure, it may not provide coverage for your individual unit. That's where condo fire damage insurance comes in.
This type of insurance typically covers the cost of repairing or rebuilding your condo unit, including structural damage, interior fixtures, and personal belongings damaged by fire. It may also provide coverage for additional living expenses if you're unable to reside in your unit while it's being repaired.
Coverage Options
Condo fire damage insurance policies can vary, so it's crucial to review the coverage options and limits before purchasing a policy. Here are some common coverage components to consider:
Dwelling coverage: This covers the cost of repairing or rebuilding your condo unit's structure, including walls, floors, ceilings, and built-in fixtures.
Personal property coverage: This protects your personal belongings, such as furniture, electronics, clothing, and appliances, that are damaged or destroyed in a fire.
Additional living expenses coverage: If you're temporarily displaced from your condo due to fire damage, this coverage can help cover the costs of alternative accommodations, meals, and other necessary expenses.
Liability coverage: This provides protection in case someone gets injured in your condo and decides to sue you for damages or medical expenses.
It's essential to carefully assess your needs and consider any additional coverage options that may be relevant to your situation. Consulting with an insurance professional can help you navigate the complexities and make informed decisions.
The Claims Process
In the unfortunate event of a fire, it's crucial to understand the claims process to ensure a smooth and timely settlement. Here's a general outline of the steps involved:
Report the fire: Contact your insurance provider as soon as possible to report the incident. Provide all necessary details, including the date, time, and location of the fire.
Document the damages: Take photographs or videos of the fire damage to your condo unit and personal belongings. Make a detailed inventory of the damaged items, including their estimated value.
File a claim: Submit a claim form to your insurance company, including the necessary documentation, such as photographs, inventory lists, and any other supporting evidence.
Assessment and investigation: An insurance adjuster will be assigned to evaluate the damages and investigate the cause of the fire. They may conduct interviews and gather additional information to process your claim.
Settlement negotiation: Once the assessment is complete, your insurance company will provide a settlement offer based on the policy terms and the damages incurred. This is where having a skilled public adjuster can make a significant difference in negotiating a fair settlement.
Resolution: If you're satisfied with the settlement offer, you can accept it and receive the compensation for your losses. However, if you believe the offer is inadequate, you can appeal or negotiate for a better settlement with the assistance of a public adjuster.
Conclusion
Investing in condo fire damage insurance is crucial to protect your investment and provide peace of mind. Understanding the coverage options, navigating the claims process, and enlisting the help of a skilled public adjuster are key to ensuring a fair settlement. In the unfortunate event of a fire, remember to report the incident promptly, document the damages, file a claim, and consider hiring a reputable public adjuster to fight for your rights. With their expertise and advocacy, you can have confidence that you'll receive the compensation you deserve to rebuild and recover.