Commercial Fire Damage: Do's and Don'ts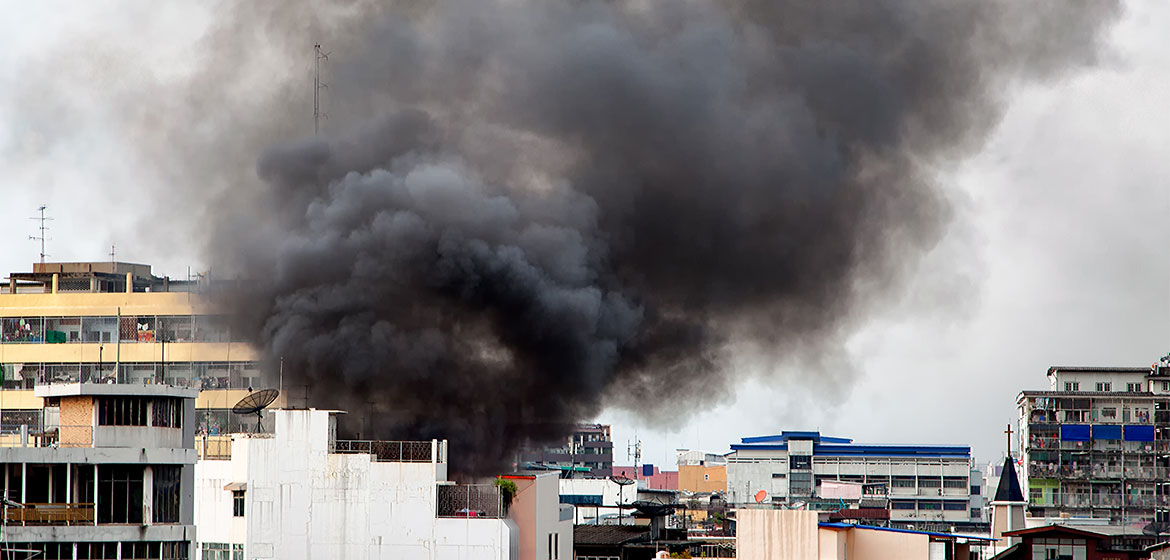 Experiencing a fire in your commercial property can be devastating. It is important to know what steps to take after the event so that you can handle the aftermath with a clear head. Here are some dos and don'ts when dealing with commercial fire damage.
Do's
Listen to fire service advice. Part of the job of the fire service experts is to advise property owners on what their next steps should be. Each fire damage restoration specialist's advice varies from case to case. All advice, however, are designed to help victims get back on their feet. For example, fire service experts help homeowners mitigate water damage after the fire was put out.
Gather evidence. When it comes to making a fire claim, evidence is the most valuable thing you can have. Document the damage so you have both photographic and video evidence to present to your insurance company when the time comes.
Contact your insurance company immediately. With this documentation in hand, you should next contact your insurance company. They can give you a better idea of what the next steps should be. Perhaps you might need to perform emergency water extraction, or board up any openings in your property.
Don'ts
Do not enter. Do not enter the premises until fire service personnel say that it is safe for you to do so. Only enter after fire officers have extensively covered the premises, ideally with the aid of a structural engineer or a council building officer. This process could take some time.
Do not handle electrical items. If electrical items have been exposed to fire, smoke, or water, do not attempt to use or clean them. Do not turn the lights on, especially if the ceiling is wet. The fire – and the process of putting it out – could have caused damage to the appliances and internal wiring.
Do not wash fabrics. Do not attempt to wash any fabrics in a regular washing machine – or take them to the dry cleaners – without first consulting expert advice. You will likely need to engage a specialist to extract toxic smoke from these fabrics. Attempting to clean them yourself may only embed smoke deeper into the material and could be problematic if the products are going to be used as evidence.
Do not use water, electricity, and gas without first consulting your providers. Providers of these services should be informed about the fire on your property. Do not turn these services back on until you have received their guidance.
File a fire damage claim with the help of a trusted public insurance adjuster. Contact Stone Claims Group today.