Could Market Forces Compromise the Quality of Condo Construction?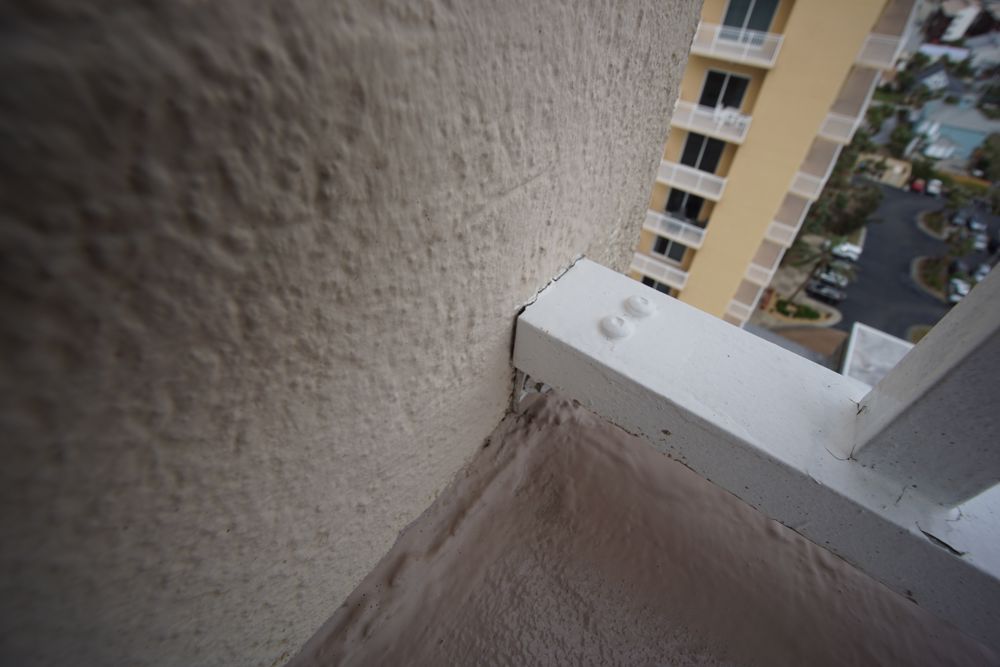 You don't necessarily have to be in the housing market to recognize the dramatic growth in residential construction. Especially in highly populated states that have experienced a surge in relocations — such as Florida and Texas, which are fourth and second in overall population, respectively — property development is on the rise, as developers are doing their best to keep up with the frenetic pace of home buying. This is particularly true of condominiums.
Popular among both first-time and retirement buyers, condos blend the privacy and security advantages of homeownership with the service-related conveniences traditionally associated with renting.
But as condo developers compete with one another to finish their projects faster than their competitors by reining in expenses, they risk sacrificing quality for quantity. Combined with the high cost of lumber, environmental degradation, and the risk of extreme weather, condos' structural ability to withstand the forces of nature may be compromised.
The crush of condo construction and buying can be found all across the country, but take what's occurring in Miami as an example. In the fourth quarter of 2020, condominium purchases accounted for nearly half of all residential sales in the metropolitan statistical area, according to home buying figures reported by Forbes. That's a close to 100% uptick when contrasted with the beginning of the year.
At the national level, the average condo sold for 0.7% more in June than it did in May, according to Redfin data obtained by Realty Biz News. Overall, more than 40% of the condominiums sold for more than their list price.
Daryl Fairweather, chief economist at Redfin, told the publication that the lower cost for condos when compared with single family dwellings is the main force driving demand.
"The biggest benefit of condo living is the more affordable price," Fairweather pointed out.
Indeed, according to the latest figures available from the National Association of Realtors, the median price for a condominium in July was $307,100. That compares to $359,900 among all housing types, the most common being single-family style properties.
But the condo craze isn't just a recent phenomenon. In the early 1990s, approximately 40,000 condominium starts occurred per year, based on historical data tracked by the National Association of Home Builders. More than a decade later, condominium starts were two times that, totaling 87,000 units annually.
Condominium sales, as well as development, are maintaining their breakneck pace, Fairweather explained to Realty Biz News.
High costs of lumber stretching builders thin
But the cost of lumber, equipment and diminished labor has thrown a wrench into construction. Softwood plywood prices, one of the more widely used lumber varieties for home building, have risen by more than 200% since April 2020, according to the NAHB. And the price per square foot of oriented strand board has grown by almost 500%.
Because builders must spend more on such materials, the higher costs they incur to get projects off the ground are frequently passed on to the buyer, raising selling prices by thousands, if not tens of thousands, of dollars. This may explain why builder confidence reached a 13-year low in the NAHB Housing Market Index for July.
"While the demographics and interest for home buying remain solid, higher costs and material access issues have resulted in lower levels of home building and even put a hold on some new home sales," said Robert Dietz, NAHB's chief economist.
Dip in newly built home purchases
Although home buying remains healthy overall, dramatic cost increases for builders may cause buyers to pull back and wait on the sidelines until prices cool down. There are early signs suggesting that this is happening; in the fourth quarter, 42% of home buyers were in the market for newly built homes, according to NAHB's Housing Trends Report. That share has since dwindled to 33% in the second quarter of 2021, down from 38% in the first quarter.
The threat of this continuing puts developers in a bind, to the point of seeking alternative materials that may be cheaper for them to buy but are of inferior quality. In other words, under stress, they may not hold up as well during adverse weather conditions, such as wind, rain and erosion during especially active hurricane or cold weather seasons. And if anything is increasing these days aside from prices, it's the intensity, duration and severity of weather-related disasters. Just in hurricanes alone, more Category 4s and Category 5s are brewing in the Atlantic, several of which have made landfall in the Gulf coast and parts of Florida over the last few years.
Stone Claims Group can help
If you're on a condominium board and are concerned about how you'll go about corroborating structural damage caused by a hurricane or other environmental catastrophe, you may want to consider pre-loss inspection. Stone Claims Group has a team of public adjusters who specialize in pre-loss inspection. Through technology like state-of-the-art Matterport technology and thorough documentation, Stone Claims Group will provide you with the intelligence you need to establish to insurers that damage did indeed occur after a devastating weather event.
Additionally, our pre-loss inspection services will give you a better understanding of the resilience of your condo in terms of how it will hold up under strain, based on the materials that were used during construction. You can then take the appropriate preventive measures that will help to mitigate the extent of serious damage to your condo's roof, siding, windows, doors and foundation.
For more information on pre-loss inspection and our suite of other services, contact us today.
Getting you what's FAIR.
Any views and opinions expressed in this blog are those only of the author of same and may not be imputed to Stone Claims, its current or former agents, or their assigns and successors. Under no circumstances shall Stone Claims be held responsible or liable for same including, but not limited to, for any errors or omissions in the content of same.