Getting Your Warehouse Ready For a Hurricane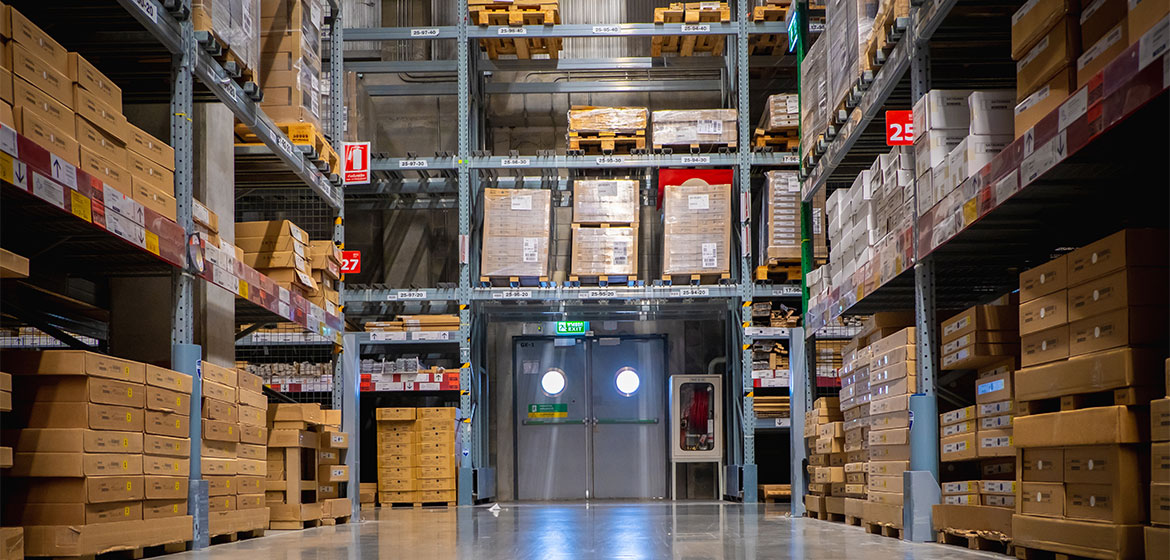 Hurricanes are inevitable extreme weather events that occur in certain geographical locations. Historically, Florida, Texas, and Louisiana have experienced the greatest number of hurricanes and are some of the states most at risk of experiencing this natural disaster. While the weather and climate might be out of our control, there are many measures we can take to prepare the warehouse for a hurricane. This article shares a non-exhaustive hurricane preparation list that can serve as a guideline for your company or business.
Plan Emergency Exit Procedure
The first step to prepare for a hurricane is setting up an emergency exit plan so that your staff can vacate the property most efficiently and safely possible. Warning systems should be regularly maintained and inspected to ensure they are in working order. Once the emergency exit route of the warehouse has been planned and the warning system is confirmed to be in working order, it is time to instruct and train your staff and prepare practice drills during working hours.
Managerial staff members need to be trained to manage crowds and secure industrial doors to resist the force of the hurricanes. Maintaining clear pathways, organizing equipment and inventory, and securing and barring windows are some precautions to take.
Maintain Safety Equipment Regularly
Checking that your safety equipment and alarm system are functioning will ensure a smoother and more seamless evacuation process. The last thing you will ever want as an employer in a warehouse is to have an emergency exit procedure that erupts in chaos due to lack of training, poor management, and lapses in communication.
One solution you can consider is to have a workplace safety expert streamline the types of equipment you have that would suit the purposes and requirements of your warehouse. In addition, as part of your workplace safety procedures, employees should be strongly encouraged to stay up to date with real-time alerts by the FEMA (Federal Emergency Management Agency) app.
Check the Extent of Your Insurance Coverage
The next step is to check with your insurer to what extent will your insurance policy cover the property damages caused by the hurricane. Again, as an employer, you should keep an open mind and discuss more options your business can consider to ensure that it is completely covered during an emergency. What is important here is that your policy is flexible, scalable, and can be customized to fit your business needs – after all, not all warehouses are the same. There isn't a one-stop solution that will be suitable for everything.
Arrange a Clean-up of Your Property
Chances are you want your operations to resume and return to normalcy as soon as possible once you get the all-clear from FEMA and when employees have recovered. With all the safeguard measures to limit the extent of the damage, you should be able to safely clean up, repair, and maintain any damaged parts of the warehouse – such as glass, debris, dirt, and more.
Safety should always come first, and employees should wear the appropriate protective layer attire to reduce potential risks of water damage like electrocution. If there is any repair work beyond your capability, you should always call in an expert to do it. More importantly, this is also the right time to raise and submit a claim to your insurer – this is where Stone Claims Group comes in.
Work with Stone Claims Group Today!
At Stone Claims Group, our public adjusters are highly skilled, as most of them have more than a decade of relevant work experience in the industry. We have strived to represent the best interests of our clients when processing commercial property insurance claims to ensure that they receive fair and reasonable compensation for their damages and losses. More importantly, we adopt a hands-on and investigative approach and incorporate technology in our public adjusting processes to help you build a strong case to present to your insurer and help you regain your losses.
For more information about our services and the types of businesses we serve, please contact us at 1-800-892-1116 today!