How Earthquakes Impact Your Business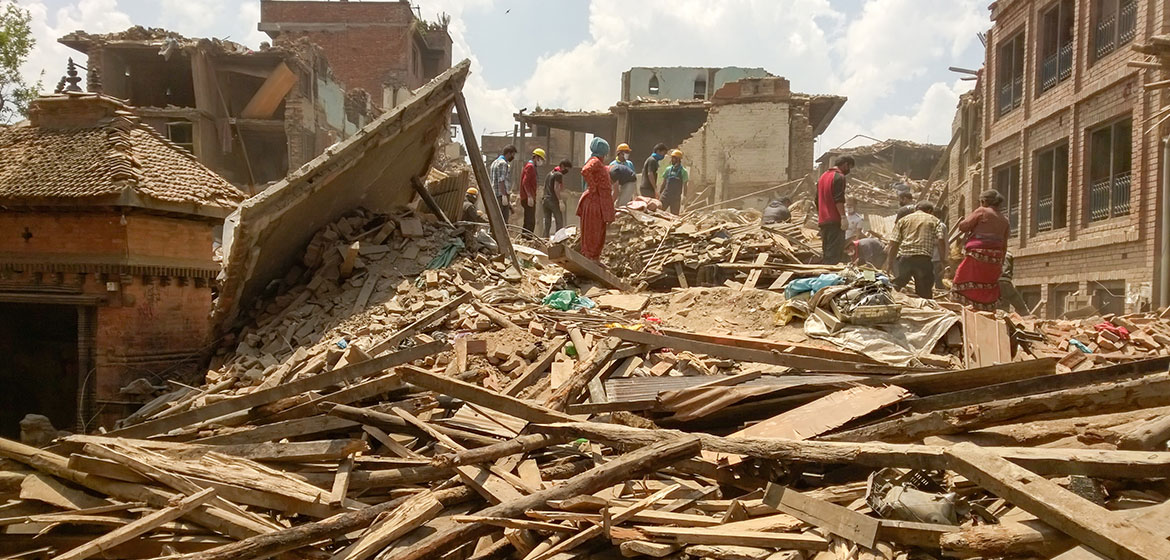 When most people think of natural disasters in their area, only a few consider earthquakes. They are, however, more common than most people think. The earthquakes that claim lives, cause giant tsunamis, topple buildings, etc., are the major ones we always hear about. When earthquakes impact an area in that manner, it's headline news. But there are many earthquake occurrences that cause no or little damage. Every year, there are thousands, in fact.
Possibly the worst aspect of earthquakes is the fact that there is no warning. To prepare properly, you simply don't have time. That's why you should always have a plan in place if, indeed, you're in an area prone to earthquakes. But what can you do?
Before discussing earthquakes and their impact, a good piece of knowledge to keep tucked away until you need it is hiring a public claims adjuster. If your building is damaged in an earthquake (or in some other manner), you're better off hiring your own public adjuster rather than counting on the adjuster sent by your insurance company. More on that later.
Your Building After an Earthquake
Depending on the severity of an earthquake, the damage can be minimal, nonexistent, or brutal. For a while, until the necessary repairs can be made, you may have to do business elsewhere. You should have a contingency plan in place, just in case.
All of your employees should know about this contingency plan. If the building needs to be shut down following an earthquake, there needs to be a line of communication/information and someone responsible for it. Investors need to be notified, staff, clients, etc. They'll need to know where business will be conducted temporarily.
Some buildings never bounce back after an earthquake. Make sure to have as much insurance as possible in place. In some cases, "acts of God" may not be aptly covered. Try to have as much coverage as you can, however, wherever you can, so as not to lose excessive revenue/investments.
Who Will Be Affected?
You may lose valuable information if you don't have it backed up adequately due to electrical damage. Your high rise building may be structurally compromised. Equipment may fall, break, receive irreparable damage, and more. While a generator may help in some situations, if the circumstances are dire and the devastation catastrophic, it won't be of much use.
Remember that your business is not the only one affected. Businesses who provide services involving critical flow may be affected as well in an earthquake's aftermath. Think vitally needed services and products such as utilities, medicine, food, bridges/roads, etc. Your disaster recovery will be delayed and hindered due to these problems, as well.
Flooding may be another added aspect of an earthquake, which brings about an entirely new set of circumstances.
Has an Earthquake or Some Other Natural Disaster Impacted Your Business?
If your business has been impacted by an earthquake or some other natural disaster, time is of the essence. The longer you have to wait for an insurance adjuster, the longer you're not doing business. If no business is occurring, no money is coming in. That's not acceptable.
In expedited fashion, and with truth and fairness, Stone Claims will complete your commercial property damage insurance adjustment. Don't count on the adjusters who work for the insurance company. They don't have your best interests at heart. But we do. We stand by each and every day, 24/7, to be of assistance.
Stone Claims is licensed and operates in New Jersey, Nebraska, Mississippi, Virginia, Texas, Tennessee, South Carolina, Pennsylvania, Oregon, Colorado, North Carolina, Maryland, Louisiana, Georgia, Florida, Delaware, and Oklahoma.
Why do business impacted by natural disasters relies so heavily on Stone Claims? It's all in our motto: Insurance adjusters work for insurance companies. We work for you. We fight for fairness.
For a free claim review, please contact us at 1-800-892-1116. You can email us at office@stoneclaims.com if you like. Or you can use our convenient online form. Fill it out, send it in, and we'll get back to you.