How To Determine If Your Business Have Storm Damage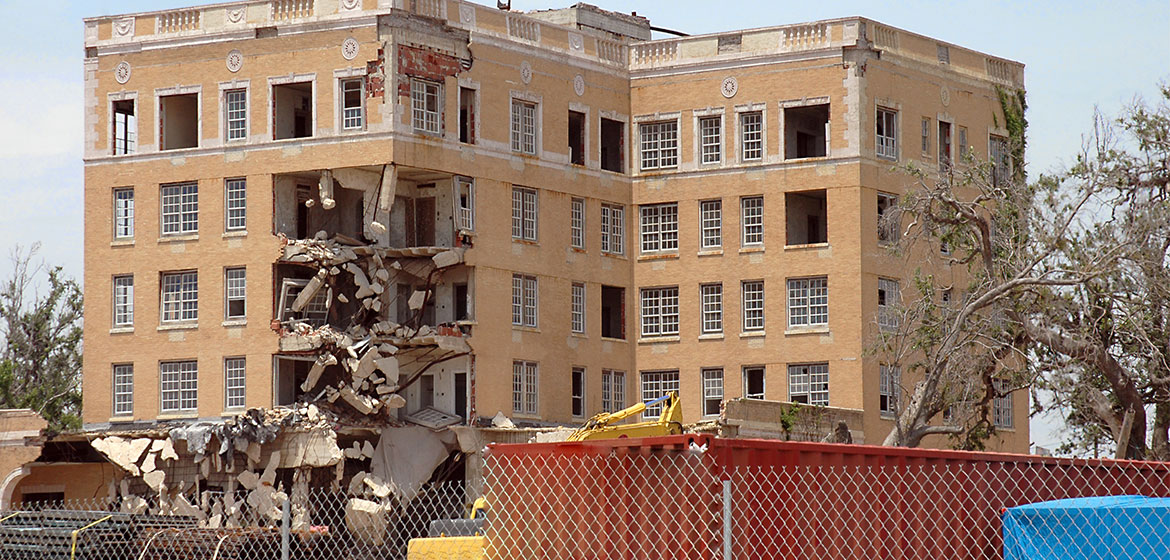 This year is shaping up to be a highly busy hurricane season, as forecast. Unfortunately, hurricanes, severe storms, and strong winds can cause significant storm damage.
Has your business lately sustained property damage as a result of heavy rain, storm damage, wind, and debris flying around? Do you know what you should look for? If your property has been damaged, you should inspect it as quickly as possible and file a claim with your insurance carrier.
Continue reading to find out how to assess your business for storm damage.
Roof Damage
One of the most prevalent kinds of storm-related damage is roof damage. Roof repairs should be completed as quickly as possible once your insurance has inspected the damage. During severe storms with high wind gusts, your roof might take a hammering.
Roof tiles may be loose, curling, missing or damaged. Storm damage might also be indicated by dark stains on roofing materials. Hail storm damage is indicated by dents or soft patches on the roof tiles. You should have a qualified roofer check your property rather than climb onto the roof yourself.
Leaking Roof
Water damage is a typical effect of damage caused by a hurricane or other severe storm.
Water stains or leaks running down the wall, through a skylight, or even in the middle of the ceiling are signs that your roof has received water damage. However, not all indications of water damage are readily apparent. Hiring an expert to evaluate your property for indicators of a leaky roof is frequently your best choice.
If you've seen roof damage, such as debris on the roof, your roof may have caused water damage to your property.
Damaged Windows and Doors
During a strong storm, especially one with heavy gusts, windows twist and move as well. If your windows have broken panes, shattered glass, chips or scratches, or fractures in the glass, it is simple to see. If you notice any signs of water entry or delaminating paint underneath a window, inspect the window frame for similar signs of movement and deterioration.
Even if your entrance is shielded from heavy winds, it is still a good idea to search around for any wind-driven rain that might have caused water entry.
Dents on Gutters, Flashing, and Vents
Checking your gutters and roofs necessitates climbing a ladder and checking the roof, so this sort of damage is not usually obvious. Dents in your gutters, flashing, and vents, on the other hand, frequently indicate hail damage. It's also conceivable that the dents were caused by flying debris. Please employ an expert to assess and photograph your possible damages correctly and securely.
Get Back What's Rightfully Yours with Stone Claims Group
Stone Claims Group strives to test the boundaries of claims investigation for our customers by utilizing cutting-edge investigative techniques. Our public adjusters have a long history of success and skill with consumers from all walks of life, and we serve over 15 sites across the United States.
When you use our services, you will be provided with a dedicated team of individuals as well as our combined abilities, so that you get regular communication, attention to detail, and diverse viewpoints on how to establish your claim.
Contact Stone Claims Group right away for a free claim consultation!