How to Negotiate a Settlement With an Insurance Claims Adjuster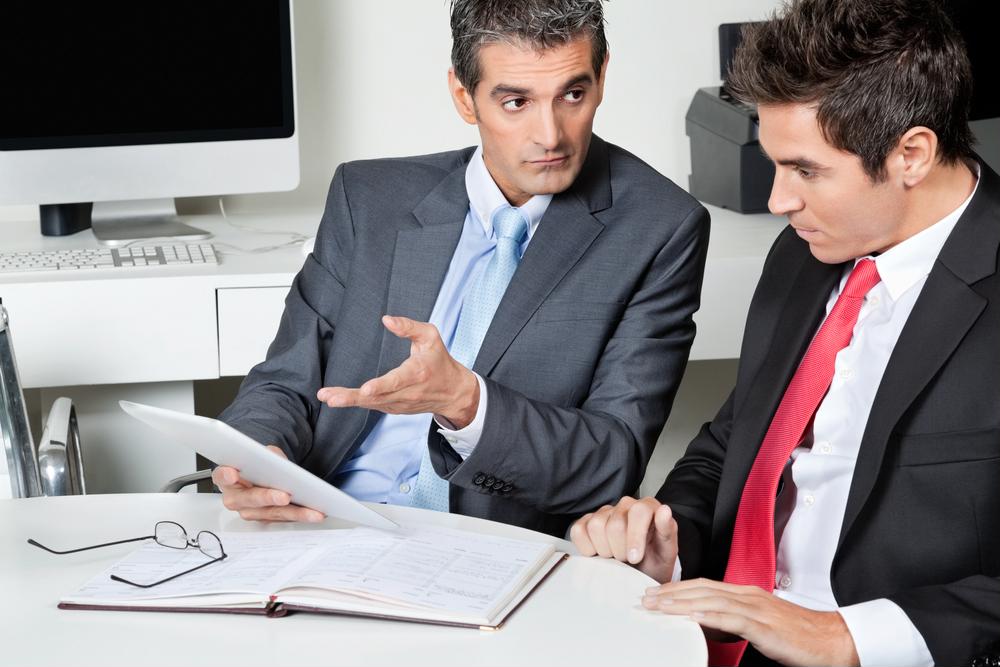 Filing an insurance claim can be overwhelming in general, but perhaps the most stressful aspect is the settlement negotiation with the insurance claims adjuster. You want to get your property up and running with the compensation you're entitled to under your policy, but insurance companies often try to settle for the minimum amount.
At the end of the day, your insurance company is trying to mitigate their own risk and improve their bottom line. This means they will scrutinize your policy and hire their own independent adjuster to assess the property damage to ensure they aren't paying a penny more than necessary.
Let's explore how to negotiate with an insurance claims adjuster— it's easier than you may think with a public adjuster by your side.
What do insurance adjusters look for?
When an insurance adjuster is assigned to your case, it's important to understand what they are hired to do. According to Lexology, an insurance adjuster's three main priorities are:
Preventing fraud and mitigating risks for the insurance carrier
Settling claims for a low amount
Settling claims quickly
These adjusters are typically hired and trained by an insurance company, so they work in favor of the carrier rather than the insured. Since their time is valuable, they want to swiftly investigate your claim and settle it to move on to the next, which means some damages may be overlooked or undervalued.
The investigation of your property is one of the most important parts of the claims process. The insurance adjuster will inspect the damage to your building to ensure it's covered by your policy and the damage occurred as you stated. For instance, if water damage from a roof leak occurred on your property and you claimed it was due to falling debris, but the insurer finds it was caused by someone walking on the roof, your entire claim would likely be denied.
An insurance adjuster will also be interested in learning about your property's maintenance history. Many commercial insurance policies do not cover wear and tear, so if your roof or equipment are older, the adjuster may not be able to identify a single incident that caused damage and you won't have a solid claim.
Keeping organized records of your property, including maintenance reports and images, can be helpful to show the adjuster the effect of the damages. After their investigation, they will estimate the dollar amount of your losses and present it to your insurance company as the suggested settlement offer.
Questions to ask your insurance claims adjuster
During the investigation of your claim, the insurance adjuster will likely ask you questions about your property, the costs of affected assets and how the damage occurred. This can oftentimes feel like a one-sided interview, but you shouldn't hesitate to ask questions of your own.
Here are questions you should always feel comfortable asking an insurance adjuster if it helps you better understand the claims process:
How can I contact you?
Will there be other professionals hired to document my damages?
Are there any documents you need from me?
If I hire my own experts, is that covered by my policy?
Is there a deadline for when I need to complete documents?
How should I document and share information about damages?
Any questions related directly to your policy, such as deductibles, limits and exclusions, should be discussed with your agent as well since they are experts on your coverage.
You should never be intimidated by legal jargon when you need to get your questions about your claim answered, but it's easy to see how that can be the case. This is when having a public adjuster by your side is important. Unlike a private insurance adjuster, a public adjuster works for you. They are experts in everything insurance and will honestly answer any and all questions you have about the claims process and your policy.
How insurance companies determine settlement amounts
Before it's time to negotiate a settlement with an insurance claim adjuster, your insurer will present you with an initial compensation amount. The value you see is what the insurance adjuster has deemed to be the amount needed to get your property back in the shape it was before it was damaged.
Of course, you're likely curious about how they came to this amount. It's difficult to evaluate the dollar value of your property, especially if it's older and some of the equipment has depreciated. While you may think your assets are priceless, as they are your livelihood, your insurance adjuster sees things in much more black and white.
The settlement offer you first receive is largely based on two factors: Your policy and the independent adjuster's investigation. The former is used to understand the scope of your coverage. If you included property in your claim that is not covered by your insurance policy, your insurer will not pay it. Similarly, if you don't submit your claim in the time frame your policy requires, it can be denied.
An investigation gets into the nitty gritty of the cost of the damage to your property. An insurance adjuster will see the destruction for themselves, collect receipts and conduct independent research to understand the amount needed to repair or replace your assets. Of course, you can also submit information on damages to your insurer. If you have kept receipts on the cost of the equipment, this is the time to present them to be included in your settlement.
If you feel like the settlement your insurer first presents to you is unfair, or notice that it doesn't include all the covered damages you documented, don't worry, it's not set in stone yet. As we'll discuss next, you can (and should in most cases) negotiate with the insurance company for the amount you need.
Negotiations with the insurance company are normal
Not many people know that it's completely acceptable to negotiate during the settlement process. In fact, if you feel like your damages were undervalued or the insurance adjuster missed unfairly assessed your claim, you should negotiate.
Of course, your insurance company doesn't want to provide you with more compensation unless you can clearly prove you're entitled to it. It can be difficult to face your insurer alone without a comprehensive understanding of your policy, damages and, most importantly, insurance jargon and proceedings. This is another instance where hiring a public adjuster can be beneficial to your claim.
According to United Policyholders, the duties of most public adjusters in the U.S. include negotiating a settlement on behalf of the policyholder. Their knowledge of the insurance world and experience with your claim make them the ideal person to fight for the compensation you need. A public adjuster negotiates on your behalf for a fair settlement, but you still have the final say of whether to accept a new offer or not.
The good news is that your insurer will likely be eager to settle your claim out of court, and will be receptive to negotiations if you have solid proof you need more money to repair your property. Coming to a settlement agreement in court could mean hiring an attorney and prolonging the entire claims and negotiation process, so carriers try to avoid it unless absolutely necessary.
A public adjuster can help during this crucial step
When you need to file a commercial building insurance claim, the last thing you should worry about is how to negotiate a settlement with an insurance claims adjuster. Your focus is to get your property operating again.
Hiring a public adjuster from the start of your claims process can help create a smooth path to recovery. They can assist you with everything from understanding your policy and documenting damages to filing your claim and negotiations with your carrier. At Stone Claims Group, our expertise is commercial property claims, which are notoriously complicated. Our public adjusters are there for you through every phase and help level the playing field with the independent adjuster hired by your insurer.
Stone Claims adjusters work for the best interest of the policyholder, so we only get paid if you do.
Contact our team today for a free consultation without obligation. We are happy to set up an appointment to discuss your claim and learn more about how we can help!
Any views and opinions expressed in this blog are those only of the author of same and may not be imputed to Stone Claims, its current or former agents, or their assigns and successors. Under no circumstances shall Stone Claims be held responsible or liable for same including, but not limited to, for any errors or omissions in the content of same.