How to Talk to Insurance Claims Adjusters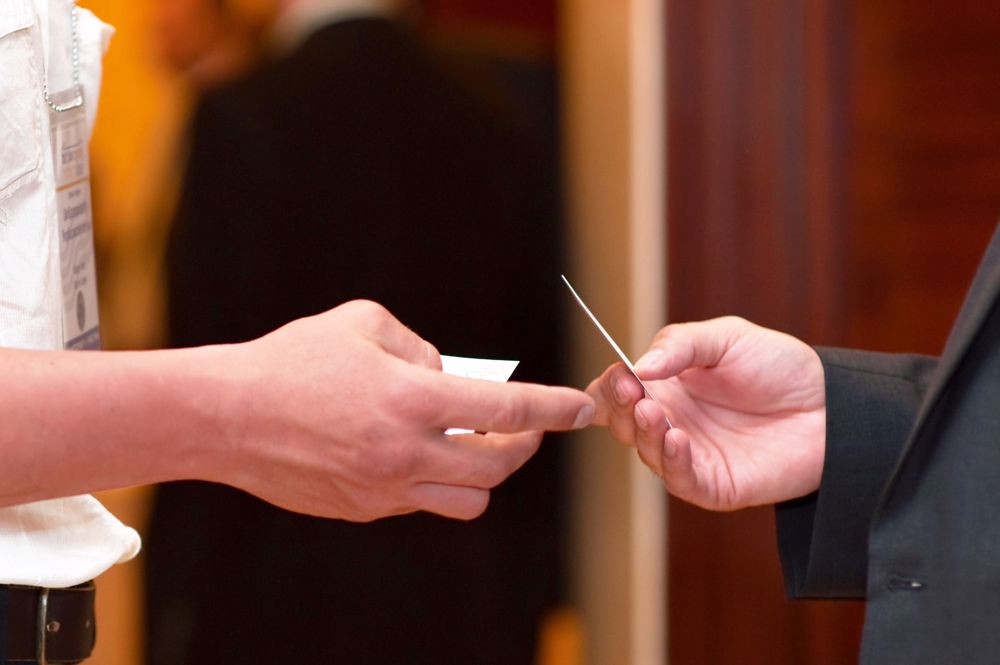 If you ever need to file a claim for your commercial insurance policy, you will likely need to interact with an insurance adjuster. These individuals work for your insurer to assess the damages to your property and estimate the dollar amount of your losses.
Talking with an insurance claims adjuster may feel intimidating at first, but we're here to help you navigate the reality of this relationship during the claims process.
Duties of an insurance adjuster
Knowing how to talk to an insurance claims adjuster is made easier when you have a solid understanding of what they do and what they are looking for on your property. The first thing to note is that an insurance adjuster (also known as an independent adjuster) is not a public adjuster. While the latter party works for the best interest of the policyholder, the former is hired and trained by the insurance company.
While the insurance adjuster must be fair in the assessment of your damages, United Policyholders explained that these "hired guns" don't have a reputation for handing out money to the insured, but are rather known for mitigating risk for the carrier. They are trained to efficiently assess a property to close the file and move on all while protecting the insurance company's assets.
Don't be surprised if your insurance adjuster doesn't spend an exorbitant amount of time assessing your property's damage. They are hired to progress your claim quickly and estimate the repair or replacement costs owed by your insurer. Their priority isn't to make sure you receive the compensation you are entitled to, so the initial offer from your insurer may appear to be undervaluing your losses.
Though your experience with an insurance adjuster will no doubt be unique, understanding their role and duties is the first step in understanding how to talk to them.
Why is your insurance adjuster calling?
During the claim process, you should expect to converse with an insurance adjuster regularly both in person and over the phone. The Consumer Finance Protection Bureau explained that as part of their job, an insurance adjuster will need to ask you questions about the damage and collect recorded statements. If you receive a phone call from them, it's likely because they want to discuss your property, specifically when the accident occurred and the cost of the damages. In these situations, it's always important to remain calm and collected.
First and foremost, they will need evidence of when and how the damage occurred. For instance, if your commercial roof was supposedly damaged by hail, but come to find out a leak was caused by general wear and tear, this can change how your claim is handled. Additionally, if you failed to report the damage and file a claim in time, your claim could be denied altogether.
Then, the adjuster will want to estimate some of the expenses associated with the damage. They may ask you questions about the cost of the equipment, furniture and other property that is included in your claim. If you have any receipts from purchasing these items, now is the time to produce them, as it's clear evidence of the repair or replacement cost needed. When there are no receipts, an insurance adjuster may do their own research to come up with a conclusion about these expenses.
From there, the insurance adjuster will submit a report on your claim to your insurance company. The information they gathered from phone calls, expert evaluations and their own research is used to issue your initial settlement.
Navigating your settlement discussions
The final step in the claim process is receiving a settlement. However, this part is rarely as easy as receiving a number for your reimbursement and rolling with it. Remember, the insurance agency is trying to protect themselves at the end of the day and will be hesitant to settle for more than what they think you need.
The insurer's priority, along with the training and duties of an insurance adjuster, means the initial settlement offer you receive is likely the bare minimum for what you need to repair or replace your damaged property. The good news is that you don't have to accept this first offer, nor should you. If you feel like the damage to your property has been undervalued by the insurer or isn't aligned with your coverage, you can negotiate for a fair settlement and hire an attorney or lawyer to help.
Take the time to understand your commercial insurance policy coverage, document the damages and organize your claim correctly to get an idea of the settlement amount you need and how you could negotiate for more if needed.
A public adjuster can help during this crucial step
Of course, negotiating with your insurance company can sound daunting, especially when you're not familiar with the industry jargon and processes. This is when it's crucial to have a public adjuster working with you.
A public adjuster works for you, and does many of the same functions an insurance adjuster does. However, their priority is ensuring you receive the fair settlement you need to get your property back up and running. They can help you analyze your policy, have a professional assess your property and also present your insurer with the information they need to come to their settlement amount.
And a public adjuster's job isn't over once a claim is submitted. They are with you until your property is completely restored, and can help during settlement discussions with your insurer. As experts in everything insurance and your claim, they know what it takes to negotiate for the amount you need.
Talking with an insurance claims adjuster is a reality of filing a commercial insurance claim, but it doesn't have to be stressful with a public adjuster by your side. Contact the experts at Stone Claims Group today to learn more about how our experienced public adjuster can help you through your next commercial insurance claim.
Any views and opinions expressed in this blog are those only of the author of same and may not be imputed to Stone Claims, its current or former agents, or their assigns and successors. Under no circumstances shall Stone Claims be held responsible or liable for same including, but not limited to, for any errors or omissions in the content of same.