Hurricane Season is Primed and Ready: Is Your Business?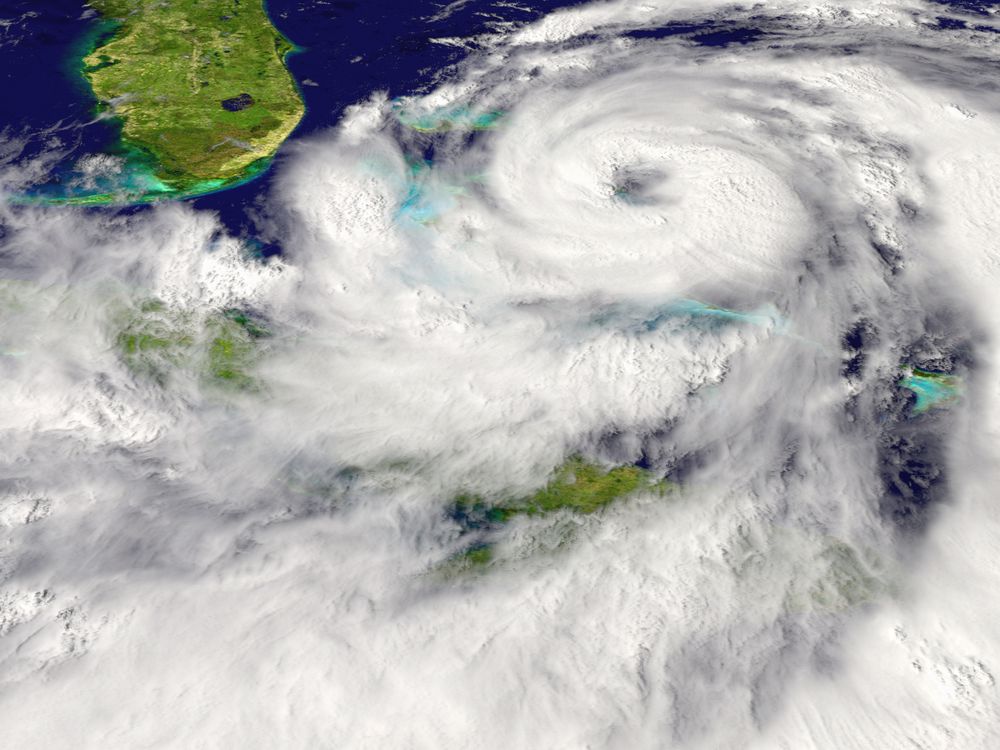 With the daylight hours getting longer and temperatures warming, summer will be here before you know it. What's even closer is meteorological summer: the first day of June.
That also happens to be the official start of hurricane season, and if last year was any sign of what's to come, business owners should prepare themselves for an active period of wild weather.
But even if it's an "average" season — a definition that has recently changed — just one storm can be one too many, as the damage they unleash may force you to close your business, perhaps for good.
14 named storms expected this year
According to The Weather Channel's 2021 Atlantic Hurricane Season Outlook, business owners along the Atlantic and Gulf coasts may see as many as 14 named storms between June 1 and Nov. 30, typically when the season ends. Of these named storms, seven are projected to reach hurricane strength, capable of producing sustained winds of at least 74 miles per hour.
The Weather Channel is also of the mind that at least three of the named storms could be "major," meaning Category 3 or higher. On the Saffir Simpson Hurricane Wind Scale, which runs between 1 and 5, Category 3 storms have winds that are between 111 and 129 miles per hour; Category 5 means sustained winds that are at least 157 mph. While these are rare, they have happened, the most recent being Hurricane Dorian in 2019 (185 mph).
In any other year, a potential for 14 or more tropical storms or hurricanes would make the season "above normal." But starting in 2021, there's a "new normal," per updated guidance released by the National Oceanic and Atmospheric Administration. Previously, the threshold was 12 named storms and six hurricanes. Now a "normal" season is 14 and 7, respectively.
The decision to make this update speaks to the fact that tropical storm and hurricane activity has ticked up from 1991 to present, in comparison with 1981 through 2010.
Will the Atlantic hurricane season be as active as some climatologists and meteorologists anticipate? It's anyone's guess. In fact, Colorado State University — another authority on hurricane forecasting — thinks the season could be even busier. Its forecasters there are calling for as many as 17 named storms, with eight becoming hurricanes and four that are Category 3 or higher.
If it's even half of what 2020 was like — 30 named storms overall, with 12 that reached land — that means at least 15 may come to fruition.
While you may not be able to prevent storms from forming, there are some plans you can put in place to ensure that you're prepared in the event the weather takes a turn for the worse once hurricane season begins. And it starts with reviewing your insurance needs.
Go over your insurance policy
When it comes to coverage, owning a business is a lot like buying a house: Property insurance isn't just recommended, it's a prerequisite. But depending on your needs and the state in which you operate, you may not have certain coverages that other organizations do. For example, business owners' insurance policies do not have flood insurance built into them. Some companies come to realize this only after they've been affected by a disaster, hurricane or otherwise. But by then, it's too late.
If you don't have flood insurance, get it as soon as you can. There is typically a grace period before the benefits kick in, so it's important to make obtaining it a top priority with hurricane season less than a month away.
Consider supplemental coverage
You've likely noticed this, but prices on just about everything are going up these days, from groceries to gasoline to lumber. The Labor Department found the consumer price index grew more than 4% in April on a year-over-year basis, the largest jump in 13 years, as reported by The Wall Street Journal.
Depending on your policy and what's mentioned in the fine print, higher prices could lead to a gap in coverage, where you may be forced to pay for some of the repairs out of pocket because materials cost more. To guard against this, you might want to buy supplemental coverage or increase your policy's limits.
Create an inventory
If you don't know how much coverage you need, an inventory can help with that. By going through all assets critical to your organization, noting how much they cost and when they were purchased, you'll be in a better position to know how much coverage to buy and expedite the claims filing and settlement process.
Hurricanes are unpredictable, and unfortunately, the insurance claims process can be just as temperamental. Stone Claims Group will go to bat for you, to ensure you get every last dollar you're entitled to so there are no surprises and you're fully compensated.
Here at Stone Claims Group, negotiation expertise and claim-documentation accuracy is the first step towards truly maximizing your claim's value. We go beyond the industry norm for the second step: pre-loss. We are rapidly implementing and expanding our use of the newest technologies in pre-loss building assessments. These include, but are not limited to, self-programmed droning, thermal imaging, and 360-degree Matterport visual scanning. The end result? A claims process that is unforgiving in emphasizing the truth and is an honest safeguard against insurance company disagreement. And of course, a claim settlement for what you're owed. Contact us today to learn more about our process.
Getting you what's FAIR.
Any views and opinions expressed in this blog are those only of the author of same and may not be imputed to Stone Claims, its current or former agents, or their assigns and successors. Under no circumstances shall Stone Claims be held responsible or liable for same including, but not limited to, for any errors or omissions in the content of same.