Is There a Public Adjuster Near Me?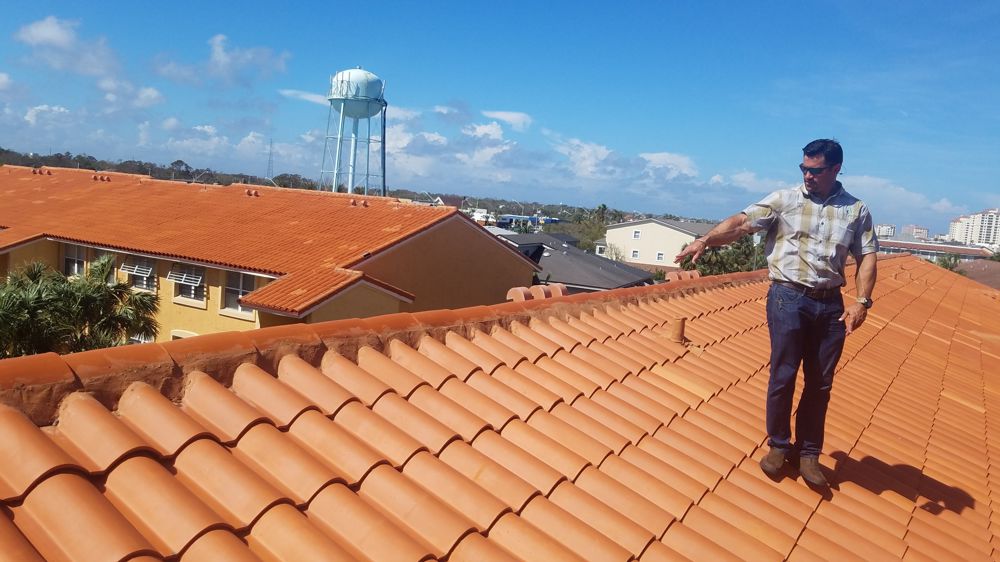 Big or small, portable or fixed, there are lots of types of property, and also many different insurers. So if you were to Google the question "Is there an insurance company near me?" you'd not only find one, but several within driving distance.
But what about a public adjuster? Here at Stone Claims Group, "Is there a public adjuster near me?" is one of the more frequently asked questions that we receive. Our answer? Most likely, which will make the insurance claim process a whole lot more straightforward and successful should you encounter property damage. Therefore, getting in touch with an experienced public adjuster is a top priority — and the sooner the better.
What is a public adjuster?
At their core, a public adjuster is an insurance professional; they handle many of the same tasks as insurance agents, from claim filing and claim administration to answering clients' questions and discovering their clients' insurance needs.
But whereas an insurance agent represents an insurance company, public adjusters represent the policyholder. In effect, a public adjuster is an independent insurance professional — the keyword being independent. Ultimately, they're answerable and accountable to you, ensuring you get the settlement that's fair and in line with the terms and conditions of the insurance policy.
Across the U.S, there are over 287,700 practicing claims adjusters, according to the Bureau of Labor Statistics. While most claims adjusters are employed by insurance carriers, independent adjuster is a growing occupation, which is why your "public adjuster near me" search results may be more successful than you might expect.
What should I expect from a public adjuster?
Speaking of expectations, this is another one of our frequently asked questions: what to expect from a licensed public adjuster. In a word: experience. As insurance professionals, public adjusters have a high level of expertise in all things related to claim handling, including settlement, filing, negotiation and understanding the particulars of a given policy. Additionally, since many public adjusters come from insurance backgrounds — meaning they used to work for an insurance carrier — they know how insurers think and are able to ask the right questions to help expedite the process, from policy review to inspection to documentation and more.
At Stone Claims Group, we not only boast fully qualified and licensed public adjusters — several of whom have decades of experience in commercial insurance matters — but each is backed by our tenured team of industry experts. Thus, when you get a public adjuster through us, you get all of us; we're all with you to the very end. If you're not satisfied, you can be assured that we aren't either.
So what should you expect from a public adjuster? Expect more — more knowledge, more fairness, more compassion and more attention.
What do public adjusters look for?
While they may be insurance professionals, public adjusters in reality wear several "hats": advocate, negotiator, representative, inspector, fact finder and more. They're also investigators, who start with the outcome — property damage — and work backwards.
Thus, some of the things public adjusters look for in the course of their investigations are clear indications of damages incurred, their significance (in terms of the degree to which property needs repair or replacement) and when the event occurred, down to the day and date.
Something else that public adjusters bring to the table is context. Earlier we mentioned that you should reach out to a public adjuster as soon as possible, before you even encounter property damage. That's because public adjusters often offer pre-loss documentation services. Pre-loss documentation is just that: it's a process that assesses what property is like in its original form, prior to the resulting peril or covered event.
Through pre-loss documentation, your public adjuster has the backing to draw a causal connection between a storm and its resulting damage based on the property's original condition. For instance, given how water damage manifests itself, it can sometimes be difficult to trace back to a flood, assuming that's covered in a business owner's insurance policy or coverage has been purchased separately (as is usually the case). Pre-loss documentation provides you with the ammunition to connect the dots between storm and damage, and no one handles it better than the property damage insurance claim experts at Stone Claims Group.
Are claims adjusters in demand?
They certainly can be. Again, both claims adjusters as well as public insurance adjusters are insurance professionals; so when a policyholder experiences a loss and files an insurance claim, they go to work.
Like other industries, the world of adjusting has its busy seasons. One of these is the Atlantic hurricane season, which runs from June 1 to Nov. 30. During these five months, climatic conditions are ripe for tropical storm and hurricane formation. And more often than not, a hurricane makes landfall somewhere along the Atlantic corridor, be it way up in Maine, in the farthest reaches of Florida and the Caribbean islands or elsewhere.
You may recall what a hectic period 2020 was for named storms; so active, the National Hurricane Center actually ran out of names for all the severe events that occurred. While most of these named storms eventually dissipated, weakened considerably or simply went out to sea, 13 of them resulted in tens of billions of dollars in insurance claims, according to the Insurance Information Institute. And when including the other weather-related catastrophes that took place over the course of last year — including wildfires, tornadoes and derechos — insurers spent approximately $67 billion in helping homeowners and business owners get back on their feet.
But public insurance adjusters' services aren't confined to natural catastrophes; they include the man-made ones as well. You may recall what occurred on Christmas Day 2020 in Downtown Nashville along Second Avenue. Early that morning, an RV — packed with bomb-making material — exploded, emitting a sound that reverberated throughout the area and led to extensive damage to dozens of buildings. The street looked like a warzone, with shards of glass, clapboards and twisted metal strewn covering the historic street and elsewhere. All told, at least 45 buildings were affected, accordinging to PropertyCasualty360.
While the overall cost of the bombing has yet to be determined, if the Boston Marathon bombing is any guide, it will be well into the millions; insurance losses in Boston were upwards of $2.1 million, PropertyCasualty360 reported.
Half a year later, returning Downtown Nashville to its former state remains a work in progress, and Stone Claim Group is an active participant in this united effort. Through documentation tools like Matterport 3D imaging and umpire services to resolve claim disputes, business owners have the capital to rebuild and bounce back better than ever. Leveraging our quick, on-site data collection has allowed them to expedite their path to recovery. And we'll be with each of our clients until the last nail is hammered into place.
Bottom line: When insurers are called upon, public claims adjusters follow suit, ensuring that filers get everything they're entitled to based on the details of the insurance policy and the commitments agreed to by their insurers.
Here at Stone Claims Group, we're commercial public adjusters, meaning we tailor our services to business owners exclusively. While you may be able to find other commercial public adjusters, you'll be hard pressed to find one with the same level of experience, drive, commitment and determination as us. We have the confidence and wherewithal to go toe-to-toe with commercial insurance carriers, serving as an advocate for your business interests. From wind events to hail events, tornadoes and flooding, we handle them all. No loss is too big nor claim too small.
What is considered a good settlement offer?    
We have a motto at Stone Claims Group: getting you what's FAIR. In simplest terms, a good settlement offer is the amount that you're entitled to; nothing more, nothing less. However, as many of our clients have found out for themselves it's often more — much more than they anticipated or were first offered.
Take what happened to a restaurateur in Winter Park, Florida as an example. Florida is far and away the state that sees the most hurricanes, a fact largely attributable to its geographic location. So when the restaurateur was affected by one, they rightfully anticipated they'd be properly compensated.
Long story short, they weren't. Not even close. Indeed, the insurance company offered $12,000 as a settlement. All that changed when the restaurateurs contacted Stone Claims Group. Once we made our assessments through our comprehensive property inspection, we discovered that their carrier failed to include damages that affected the roof, windows and parts of the exterior. As a result, we were able to increase the settlement offer to $46,500 — nearly four times the original offering.
Or how about what occurred for a local church in Colorado Springs? The Centennial State sees its fair share of hail events each year, so much that it's consistently among the top 10 states in terms of frequency and severity, according to the Insurance Information Institute. So when a particularly harsh hailstorm affected the chapel — damaging the roof and siding — the church of course wanted to get the repairs completed comprehensively. However, the church's insurance carrier dug its heels in, willing to replace only a small section of roof when it really needed to be done over completely.
That's when Stone Claims Group stepped in. Because we were able to document the damage and identify the carrier's commitments within the insurance policy, its initial $35,000 offering became $180,000 — a five-fold increase.
Here is one more. In Panama City, Florida, a condominium association assumed it dodged a bullet when a hurricane swept through the area but left the facility seemingly unscathed. Because of this, the group didn't bother filing an insurance claim.
As it happens, the condo association was not spared from the hurricane's wrath afterall, as our inspection services uncovered substantial damage to the roof and siding.
Bringing these issues to light and filing the claim with the insurer supplied the condo association with a $1.4 million settlement offer. That wouldn't have happened had the condo owners not contacted Stone Claims Group, in which case they undoubtedly would have been forced to come up with the repair costs out of pocket.
At Stone Claims Group, we can't guarantee a specific dollar figure or a percentage more than the initial offer. But we can guarantee that you'll get the amount that you're supposed to get because that's our job: getting you the settlement that is commensurate with your needs and policy assurances.
How much does a public adjuster cost?
Here's another question we get a lot, nearly as much as the "is a public adjuster near me" one: What is the price to retain one? Less than you might expect. For the most part, a public adjuster earns money based on the settlement, usually on a percentage basis. It typically is between 10% and 12%.
A public adjuster's pay structure also works to the client's benefit. The higher the settlement, the better the return for the public adjuster's time and experience. This further incentivizes the public adjuster to work harder, since they've got skin in the game.
From California to Texas to Florida and 15 other states, the experienced public adjusters at Stone Claims Group may be near your business. Whether you need us to file an insurance claim or engage in a pre-loss inspection, we hope to hear from you. Contact us today.
Getting you what's FAIR.
Any views and opinions expressed in this blog are those only of the author of same and may not be imputed to Stone Claims, its current or former agents, or their assigns and successors. Under no circumstances shall Stone Claims be held responsible or liable for same including, but not limited to, for any errors or omissions in the content of same.