Maximize Your Property Insurance Benefits After A Fire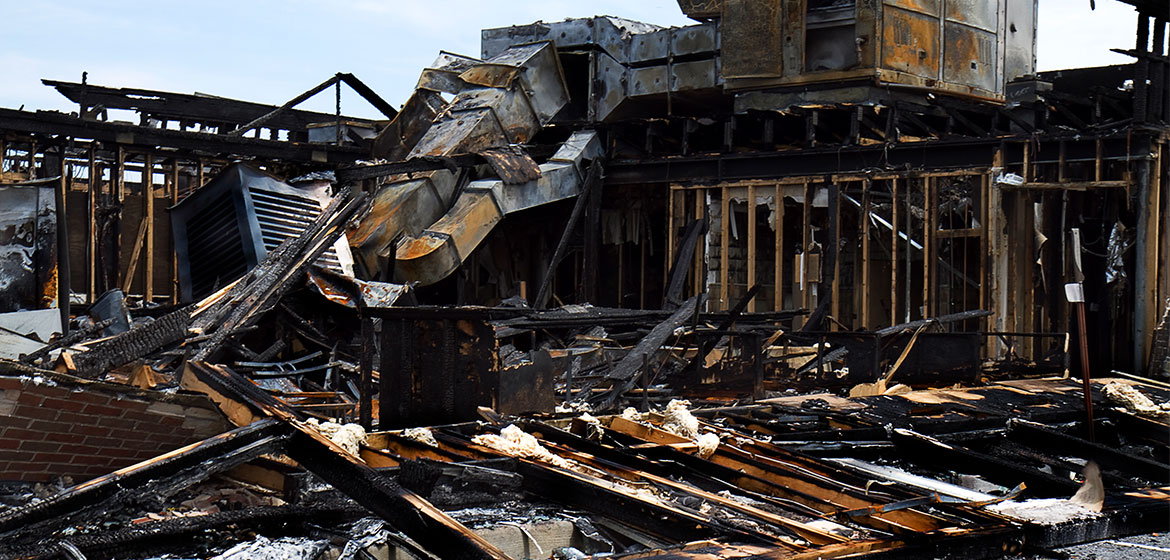 According to research, fire damage is one of the most common and expensive small business insurance claims. According to the studies, four out of every ten small firms will submit a claim on their commercial fire insurance coverage during the next ten years.
Fire damage is typically covered by commercial property insurance. If your company has suffered a fire loss, continue reading to find out how to get the most out of your property insurance benefits after a fire.
Locate Yyour Insurance Policies
It is crucial that you understand the coverages given by your insurance plans, so be sure you have comprehensive copies of them.
Contact your agent/broker or insurer if your policies are lost or damaged.
Look at bank/payment records if you can't recall who the agent or insurance is. Records may also be available from your mortgage provider.
Contact your Insurer
You should call your broker or agent and explain the specifics of your case. They are there to assist you. Contact your insurer directly if you don't have a broker or agency.
Request an advance from your insurance to pay urgent expenditures, such as the cost of boarding up/fencing your business property to prevent vandalism and waste disposal. Even if you run your business from a rented space, you should get an advance for the costs of protecting your company's personal property and inventory.
If your insurance policy covers loss of business revenue, you may be eligible for reimbursement for the expenditures used to avoid or reduce the suspension of your activities. Such expenses might include the cost of relocating and equipping an alternative facility, the cost of expediting property or inventory repair or replacement, the cost of restoring lost information in paper records or electronic form, and cash to pay bills and wages while activities are suspended.
Document your Loss
Do not sign anything indicating that it is the whole amount of your claim. It will most likely take several weeks to recover your whole loss. Your insurer might need you to submit a notarized "Proof of Loss" form if you get early payments on your loss. Before signing, thoroughly consider them and get assistance if required.
At this point, don't worry about attempting to value all goods. The final values will be determined later. Your property loss is more likely to be rectified sooner than your company revenue loss, which will vary depending on the length of the suspension. You may need to get the assistance of an accountant to help you record the loss.
You may be eligible to claim compensation for inventory or stock damage (for example, bottled wine) depending on the retail selling price (as opposed to replacement cost). Make certain you receive the highest possible value for such products under your insurance coverage.
Get Back What's Rightfully Yours with Stone Claims Group
Stone Claims Group strives to push the limits of claims investigation for our clients by utilizing cutting-edge investigative approaches. Our public adjusters have a long history of success and skill with consumers from all walks of life, and we serve over 15 sites across the United States.
Contact Stone Claims Group right away for a free claim consultation!