Unanticipated Repairs Are a Common Problem for Condo Boards, Report Finds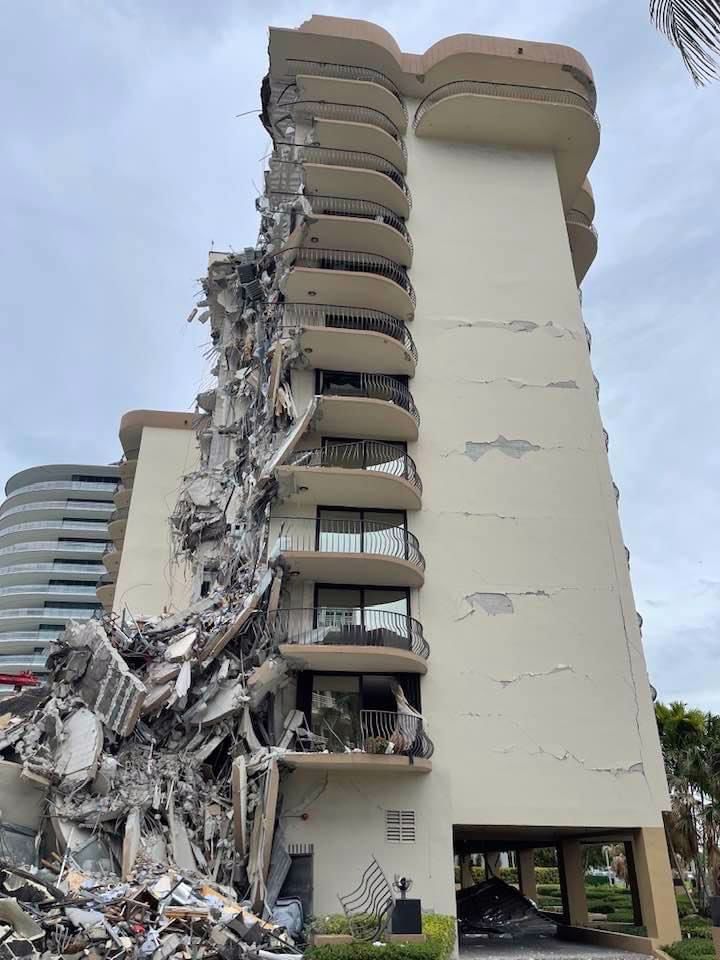 Responsible business owners know there are certain tasks they simply have to do on an annual basis; some describe these as their "no-doubt-abouters." Whether it's having their furnace cleaned, elevators inspected or business vehicles tuned up, preventive maintenance is a simple way to keep performance failures at bay.
It's important for community associations to adopt this same mindset; not addressing the small things now can lead to very large problems later on, according to a newly released report on infrastructure maintenance for community associations.
Approximately 8 in 10 community associations have been affected by infrastructure problems over the past few years that they weren't anticipating. That's according to a recent poll conducted by the Foundation for Community Association Research, the findings of which have since been published in its report titled "Breaking Point: Examining Aging Infrastructure in Community Associations."
The study found that while most of the problems that required fixing were expected to be a problem at one point or another — such as water damage on windows and siding, deterioration located on balconies and fences, etc. — the unanticipated infrastructure issues for community associations' included plumbing and electrical systems as well as roofs and roof sheathings.
Condo collapse has raised building safety awareness
Generally speaking, the wear and tear that affects condominium associations are of the aesthetic variety, not something that risks people's physical health and well-being. But on the heels of the Surfside condominium collapse, which killed nearly 100 people in the early morning hours of June 24, more condo boards around the country are going to greater lengths to ensure that their properties are structurally sound. As investigators look into the root cause of the Champlain Towers South complex, more evidence is coming to light showing that warning signs went unheeded. As the New York Times reported, a consultant performing an assessment on the building in 2018 flagged "major structural damage" to several portions of the property's concrete, including columns and beams. Those problems were never resolved.
Believed to be the largest emergency response effort in Florida state history (unrelated to hurricanes), what happened to Champlain Towers has led state lawmakers to see what they can do to ensure something similar never happens again. For example, as the Miami Herald reported, only two of Florida's 67 counties require high-rises to be fully reinspected by a certified professional 40 years after being built and once every 10 years from then on. State legislatures are looking to change that through bipartisan legislation to send to Governor Ron DeSantis for his signature.
Miami is one of the few cities in Florida where high-rise inspections are mandatory after 40 years, but that only came after a tower collapsed in 1974. Similar to Surfside, most of the people who were in the building at the time survived, but seven people died from their injuries.
Residents can be tough to convince, report says
Condominium association board members usually know when and where renovation work is sorely needed. But they frequently run into obstacles when it comes to actually implementing the recommended rehabilitation and maintenance. According to the Foundation for Community Association Research report, some of the biggest hang-ups and hold-ups include general apathy among residents, inability to find enough volunteers to join the association and trouble convincing unwilling homeowners who don't want to deal with the inconvenience and increase in the condo fees needed to pay for the fixes.
"The task force observed that association homeowners and boards often are focused on keeping regular assessments low and only investing in visible, immediate outcomes," the Foundation for Community Association Research report stated. "While homeowners will tolerate a modest special assessment in an emergency, evidence in this study suggests that it's often hard to convince them to contribute to long-term maintenance."
We provide many services at Stone Claims Group, but one of our signature specialties is pre-loss inspection. Typically when you need to make a claim due to property damage, pre-loss inspection is a matter of dollars and cents. But it can also be a matter of life and death. We leverage state-of-the-art technology to ensure that your condominium is fully inspected, providing you with the context and intelligence to determine if additional repair work is necessary for residents' safety. Pre-loss inspection can also determine who ultimately pays for the repair work if the defects derive from a covered event. Contact us today to learn all about our comprehensive preliminary commercial property inspection process.