What is the Meaning and Interpretation of the Ordinance and Law in Commercial Insurance Coverage?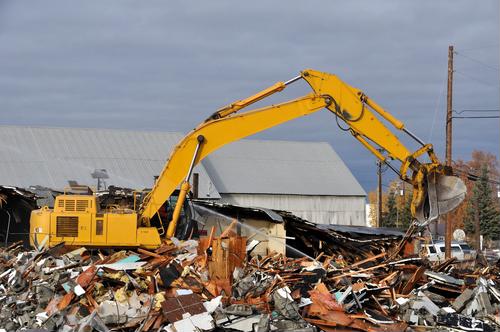 Part of ensuring your commercial property continues to be profitable and safe means keeping up with building codes and regulations after it's been damaged. Of course, demolition, construction and clean up can all be expensive.
But did you know that your insurance company may be required to cover some of these costs as part of your commercial property coverage? In this article, we will explore more about the Ordinance and Law insurance provision, including what it is and how it can be interpreted if you ever need to file a claim.
What is the Ordinance and Law insurance provision?
At face value, commercial property Ordinance and Law insurance provides coverage for expenses required for your building to meet codes and local regulations. As you likely already know, complying with business ordinances and laws is crucial for keeping your property, and the people and assets inside of it, safe.
There are three types of losses that can be covered by building Ordinance and Law. Crest Real Estate outlined them as:
Coverage A: Coverage for loss to the undamaged portion of a building
If a portion of your property is damaged by a fire, flood or other covered peril and is deemed unsafe, by law it likely needs to be demolished completely. This coverage will help you address the loss of your property that was undamaged but needed to be demolished by law or ordinance.
Coverage B: Coverage for the cost of demolition
There's no denying that demolition is expensive. The cost to hire experienced workers to complete the job and remove all of the debris can be too much to cover out-of-pocket. This covers these expenses, which is especially important if the demolition of your property uncovers any additional hazards like asbestos.
Coverage C: Coverage for the increased costs of construction
When you need to make your building compliant after it's damaged, this can cover the entire cost of repairing and restructuring that portion of your property. You should continue to record the value of your property annually, so in the event that it's damaged you can present your insurer with the costs you need covered.
Interpretations can vary
Of course, like with many other aspects of your insurance plan, Ordinance and Law provisions can be interpreted differently depending on who is analyzing your policy and the damage. For instance, the Property Insurance Coverage Law Blog recently highlighted how the term "incur" can be interpreted in multiple ways and can change when you would collect on your claim.
The provision states that the insurance company will pay the repair costs of covered damages when incurred by the insured. But does "incur" mean the insured has to only submit a bill to the demolition company who razed their building, or do they have to have paid said bill already?
This ultimately comes down to the court's analysis of the policy. If you have an Ordinance and Law provision as part of your commercial property insurance policy, it's important to understand it fully so you know what is covered and how you would receive compensation.
Our public adjusters understand Ordinance and Law
Understanding provisions to your commercial property insurance can understandably be difficult and that's why having a trusted public adjuster by your side can help. As experts on the commercial insurance claims process, they can help you navigate your policy and ensure you receive a fair settlement.
Contact the expert public adjusters at Stone Claims Group today to learn more about how our team can help you through your next commercial property insurance claim.
Any views and opinions expressed in this blog are those only of the author of same and may not be imputed to Stone Claims, its current or former agents, or their assigns and successors. Under no circumstances shall Stone Claims be held responsible or liable for same including, but not limited to, for any errors or omissions in the content of same.