Why Business Owners Should Never Ignore Roof Leaks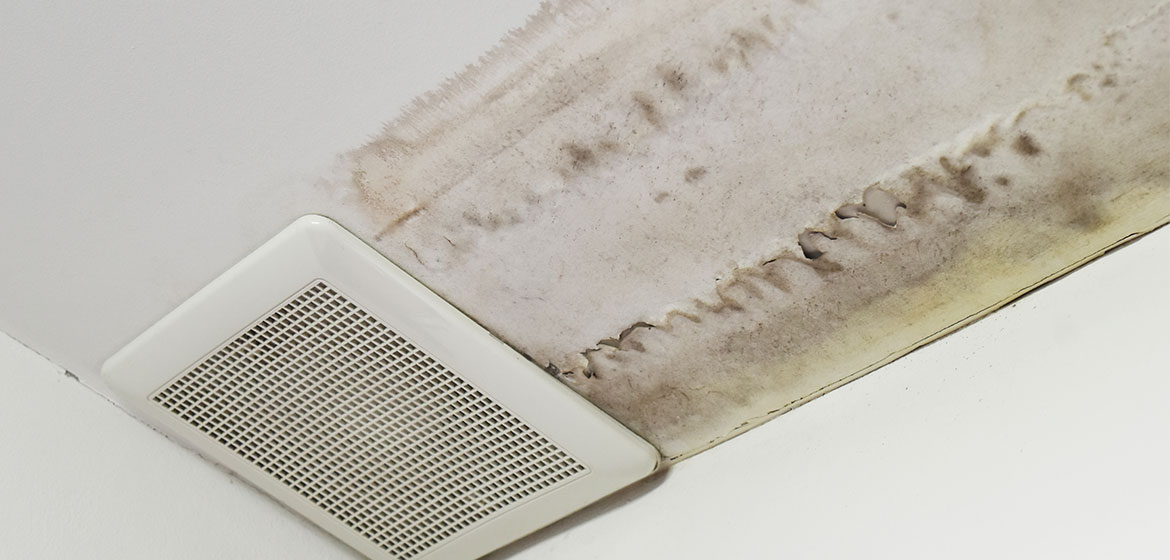 A leaking roof leads to water damage to your inventory, equipment, ceilings and walls, and possibly even the structure of your commercial building. When your business deals with stocked inventory or on-site equipment, a leaking roof can be devastating. Here are a number of ways (and reasons) to stop the risks of roof leaks.
A Leaking Roof Can Cause Structural Damage to Your Property
One of the biggest mistakes commercial building owners can make is, when they see signs of leakage, to ignore them. They may think it's just a small leak, so they'll get to it later. Unfortunately, over time, small leaks become bigger ones. In no time at all, not only can the interior and contents of the building be damaged, but the structure can be irreparably harmed. If not irreparably, the repair cost would, at the very least, be astronomical.
A Leaking Roof Can Cause Water Damage to Your Inventory or Equipment
When your business engages in storing inventory or instruments in-house, a leaking roof can spell devastation in more ways than one. Water leaking into the roof may ruin or damage your inventory, costing you heavy losses in product/inventory replacement, shelving repair, roof repairs, wall and ceiling repairs, and much more.
Energy Bills Will Skyrocket
Some roof leaks can cause a building to lose its insulation properties, resulting in HVAC systems that work too long and too hard to keep the preferred temperature/climate. In addition to elevated energy costs, this might eventually reduce the longevity of the system for your HVAC.
A Roof Leak Can Nullify Your Insurance Coverage
Many commercial property insurance policies hold a "duty to maintain" clause that holds the property owner liable for keeping the property in good repair. When your roof starts leaking and you don't take action to fix it, you may be guilty of violating this clause. In turn, your insurer may deny fulfilling a future insurance claim.
A Leaking Roof Can Damage Your Business's Reputation
Upon entering your building, visitors, customers, and clients tend to look around. They check out your walls, ceiling, furniture, floors, etc. Your company's image can be immediately tarnished if these individuals see signs and symptoms of water leakage. No one wants to deal with a business that can't even take care of their own premises. Your staff will likely not be pleased, either.
A Leaking Roof Can Lead to Employee Injuries or Accidents
If leaks are causing wet spots on the floor or carpeting, it's only a matter of time before somebody gets hurt. Water on floors can result in slip and fall accidents, and if electronics are wet, there is the risk of electrocution and shocks. The last thing you need is a Workman's Comp. claim resulting from something that was completely preventable.
You could even experience lost profits or unfulfilled deadlines if workers reportedly get hurt on the job or simply refuse to work in less than satisfactory conditions.
A Leaking Roof Can Lead to The Growth Of Mold And Mildew
When the leaks from a dripping roof find their way into your commercial building, the perfect setting for mildew and mold results. Not only is this gross, but this may lead to certain medical issues for anyone who is exposed.
Your Commercial Building Has a Roof Leak – Now What?
Hopefully, the reason for the roof leak on your commercial building is from something covered under your insurance policy. Check with the contractor who is responsible for your roof inspections/repairs to see if they can pinpoint the cause of the leak. If it was due to a convertible cause, make sure to immediately file an insurance claim. Following the notification of your insurance company, they will send out an adjuster to perform an assessment of the damage, and possibly determine the cause themselves. This is where you need to be diligent. Never settle for the insurance company's adjuster. Hire your own public adjuster.
We recommend Stone Claims. Here is the main reason you want an adjuster from Stone Claims on your side: Insurance adjusters work for insurance companies. We work for you. We fight for fairness.
Count on Stone Claims for your appraisal for property damage insurance claims in Delaware, Virginia, Texas, Tennessee, South Carolina, Pennsylvania, Oregon, Oklahoma, North Carolina, New Jersey, Nebraska, Colorado, Mississippi, Maryland, Louisiana, Georgia, and Florida.
For a free claim review, please contact us at 1-800-892-1116. You can email us at office@stoneclaims.com if you like. Or you can use our convenient online form. Fill it out, send it in, and we'll get back to you.