Will Your Business Property Insurance Policy Cover Virus Losses?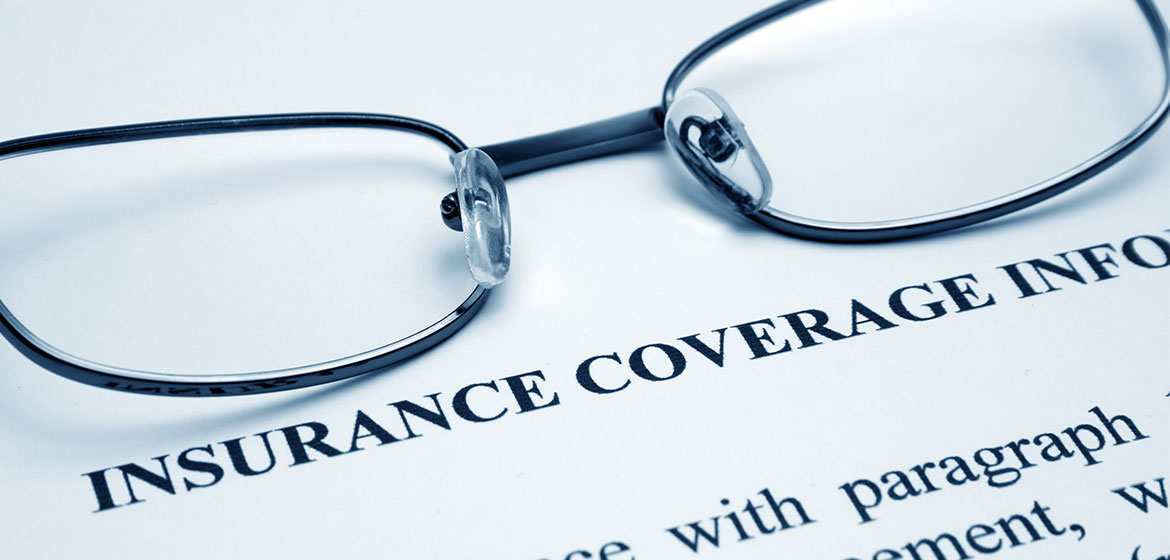 As the novel coronavirus (COVID-19) outbreak just keeps on spreading, organizations are preparing for potential effects on their operations. This covers the chance for interruption of business (as a result of the virus) on their premises, worker absenteeism, and disruptions involving supply chains.
What about your business? Is this a concern? If so, will your insurance policy cover virus losses?
Business Interruption Insurance – What Is It?
Without the right business insurance, it can be difficult to run a company. Business interruption insurance is needed, and recommended, for most business owners as an important type of insurance policy. You may also hear this referred to as contingent business interruption coverage, BI insurance, or business income insurance. After a covered loss, if you can't open temporarily, it can help replace income. Property damage is a common cause here.
BOP, or business owner's policy, bundles insurance for business interruptions using various coverages. Two of these include the following:
General liability insurance
Commercial property insurance
If more protection is needed by your business, coverage of varying types can be added. One popular coverage type is data breach insurance.
Commercial Insurance and COVID-19
Infectious diseases and viruses aren't generally designated in standard policies as "perils". However, COVID-19 might be included in "all-risks coverage." Explicit exclusions for bacterial and virus losses are now contained in numerous policies following recent health crises.
Business Interruption Insurance and COVID-19
To a commercial property insurance policy, BI (or business interruption insurance) can be an add-on. To cover loss of income, it can also be a standalone policy. If a result of civil authorities' actions, losses may be covered. By a specifically covered peril, indirectly-caused losses may also be covered by this policy. This can include reasonable expenses that were necessary for continued operation of the business, cost of mitigation to cover losses, fixed costs, and loss of profits.
Will your business, and any losses resulting from COVID-19, be specifically covered by any of the insurance policies you have in place? If you haven't already, it's high time to contact your insurance representative to find out. With the COVID-19 virus already established, it may be too late to put some type of protection in effect to protect your business against losses related to it. It may not, however, be too late to find out what kind of protection you can put in place for the future (i.e., possible non COVID-related viruses, diseases, etc.).
A savvy business owner will learn from history, so as not to repeat it.
For Losses Resulting from Property Damage – Count on Stone Claims – Your Public Adjusters
While not related to the coronavirus, property damage can take a business down just effectively, if not more efficiently! If your commercial building has been damaged in some manner, and you need to file an insurance claim, don't rely on the adjuster sent by the insurance company. You can, however, rely on the public adjusters at Stone Claims.
Why the aversion to insurance company-appointed adjusters/appraisers? Here's a little secret from the staff at Stone Claims: Insurance adjusters work for insurance companies. We work for you. We fight for fairness.
Stone Claims operates (and is licensed) in Oklahoma, North Carolina, New Jersey, Nebraska, Colorado, Mississippi, Maryland, Louisiana, Georgia, Florida, Delaware, Virginia, Texas, Tennessee, South Carolina, Pennsylvania, and Oregon.
For a free claim review, please contact us at 1-800-892-1116. You can email us at office@stoneclaims.com if you like. Or you can use our convenient online form. Fill it out, send it in, and we'll get back to you.