How To Minimize Earthquake Damage To Your Commercial Property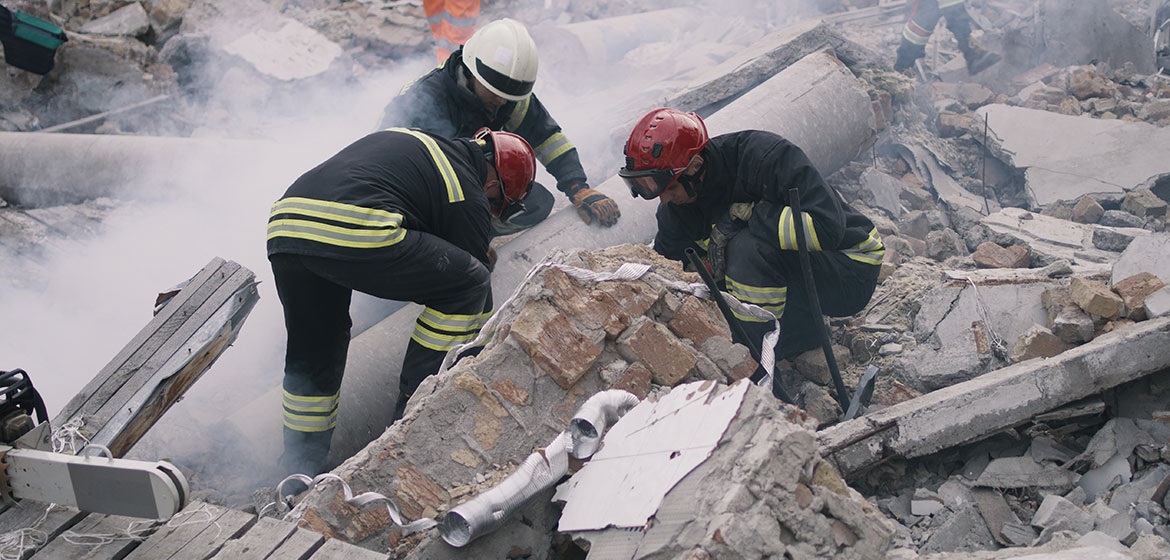 Unlike tornadoes and hurricanes, for earthquakes to strike, there is no particular season. They strike randomly, it seems, even in zones that aren't designated as "active". To protect your commercial property and business, it's important to take proper steps against earthquake damage. In this manner, you may be able to at least minimize earthquake damage and, as a result, lessen the financial impact on your business.
Do you live in an earthquake zone? Even if the chances are minimal, it never hurts to be prepared. One manner of preparation is to have as much insurance as possible. Though "acts of God" are not always covered (neither are floods, in some cases), discuss with your insurance agent your best options and maximum coverage potential. What's more, should damage occur, remember to hire a public adjuster rather than depending on the insurance company for an adjuster. The reasons for that will be discussed later.
In the meantime, let's look at how to minimize earthquake damage by protecting precise aspects of your business.
Digital Asset Protection
In an earthquake, it's very likely that you will lose electricity. While a generator may be of assistance, if the damage is violent and devastating, it may not matter much. Consider doing the following:
Be familiar with the process of data recovery should data be lost or corrupted.
Frequently back up your data. In case it disappears from its primary location, ensure it is available off-site.
At your primary location, minimize loss risks (consider where your computers are located and the security of the environment, as well as who has data access).
Interior Protection
This refers to the interior of your commercial building and all that is contained within. Its contents.
Do the following:
Store liquids properly and segregate them from other items
Heavier items should be stored on the bottom shelf
To prevent falling objects, consider adding barriers (wire mesh)
Whenever possible, use walls or the floor to secure/anchor items
Heavy equipment should be braced or secured
Mechanical plumbing, gas lines, etc. should be secured by hangers
Storage shelves should be braced or secured as should other wall-mounted/hanging items
Proper Building Protection
A major earthquake is better withstood by buildings that are designed to resist lateral movement and can absorb earthquake energy. Floors and the roof are connected to the structure walls or frame and are appropriately designed. Then, to a strong foundation, walls and frames are anchored. Expert structural engineer advice is invaluable here.
Less expensive are a number of nonstructural retrofits you may wish to consider. Their design helps reduce damage to water, gas, and power systems, minimize interior damage, and more. Guidance is available regarding this topic from FEMA.
Has Your Business Been Damaged by an Earthquake?
When earthquakes and other natural disasters damage commercial buildings, time is of the essence. Business owners need the damages assessed and the insurance claim adjusted in order to move forward. The best way to get an honest adjustment in expedited fashion is to – rather than relying on the adjusters from the insurance company – contact Stone Claims.
Our allegiance is to you, not to some insurance company. Every day, we stand by to be of assistance, 24/7.
Stone Claims is licensed and operates in Florida, Louisiana, Georgia, Delaware, Virginia, Texas, Tennessee, South Carolina, Pennsylvania, Oregon, Colorado, North Carolina, New Jersey, Nebraska, Mississippi, Maryland, and Oklahoma.
Our motto explains, in no uncertain terms, why it's in your best interest to go with Stone Claims: Insurance adjusters work for insurance companies. We work for you. We fight for fairness.
For a free claim review, please contact us at 1-800-892-1116. You can email us at office@stoneclaims.com if you like. Or you can use our convenient online form. Fill it out, send it in, and we'll get back to you.