What Business Owners Need To Know About Cosmetic Exclusions In Wind Damage Claims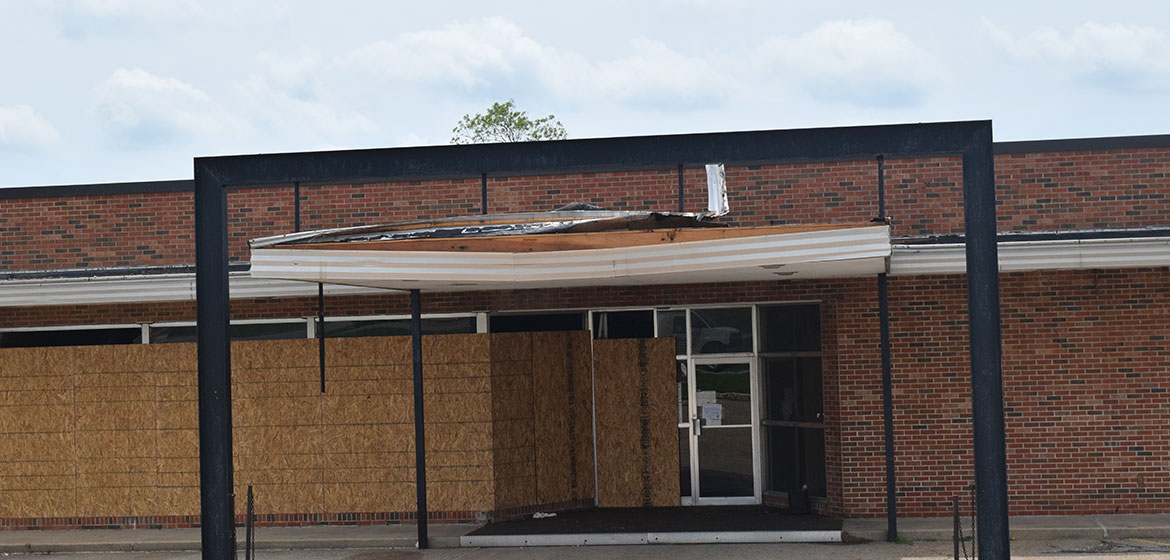 If an insurance claim is filed by a business owner because the exterior surface of their condo complex, warehouse, storefront, or office building has wind damage, what happens?
Unfortunately, when it comes to wind damage claims, more and more, insurance companies are reducing or denying claims. Granted, some are processed and paid, but "coverage exceptions" are being used by insurance companies so they don't have to pay out. The insurance adjuster sent out by the insurance company may cite damages that are "cosmetic" as being insignificant and not covered. For the best adjustment, contract your own public adjuster. More on that later.
Even with a purchased insurance policy, commercial property owners are finding it harder and harder to get coverage for expenses from dings, dents, and more, caused by hail and wind.
Are You Aware of Policy Changes?
If you think you have a good policy in place, it never hurts to review it. Go over it on your own or with a representative of your insurance company to make sure that nothing has changed. Just because the wall of your building is still standing doesn't mean you shouldn't be covered for exterior damage to that wall, and so on.
Check to see if your policy excludes cosmetic damages.
Cosmetic Damages Versus Functionality
Your roof might still be functional even though hail or wind has dented or damaged it. So, in the mind of the insurance company, there's nothing to cover. Unfortunately, the commercial property value could be lower should you decide to sell because it was significantly decreased by the damage. That's a problem.
Warranties are another area that can be affected by unrepaired damage. You may be hesitant to repair damage if the insurance company is hesitant to cover those repairs. No repairs can nullify a warranty. Many warranties insist that you keep something in good working order for the warranty to apply.
Before the Next Storm
Prior to the next storm damaging the exterior of your building, once again, be sure to review your policy. Check for not only deductibles that you will pay out-of-pocket, but also look for the manner in which cosmetic damages will be handled/covered.
Let the Stone Claims Experts Appraise Your Company's Wind Damage
Why is it important, rather than assuming wind damage is cosmetic, to acquire the services of Stone Claims to assess the damage to your commercial building? The number one reason is that you don't want to entrust a job as important as this to your insurance company's adjusters. Their job is to have the best interests of the insurance company in mind, rather than yours.
Have you recently experienced commercial property damage due to wind or some other cause? If so, it is crucial that you contact the trustworthy professionals at Stone Claims. Why? Because we are in the business of looking out for you and your business. To help get your building back to its stunning appearance, we are ready 24/7, each and every day.
Don't make the mistake of putting your trust in the insurance company's adjusters. Contact Stone Claims for an effective, efficient commercial property damage insurance appraisal. We are licensed and operate in Colorado, North Carolina, New Jersey, Nebraska, Mississippi, Maryland, Louisiana, Georgia, Florida, Delaware, Virginia, Texas, Tennessee, South Carolina, Pennsylvania, Oregon, and Oklahoma.
What's the number one reason why astute business owners rely on Stone Claims for their commercial adjustment needs? The answer is in our motto: Insurance adjusters work for insurance companies. We work for you. We fight for fairness.
For a free claim review, please contact us at 1-800-892-1116. You can email us at office@stoneclaims.com if you like. Or you can use our convenient online form. Fill it out, send it in, and we'll get back to you.