Disaster Lessons Learned From Operation Warp Speed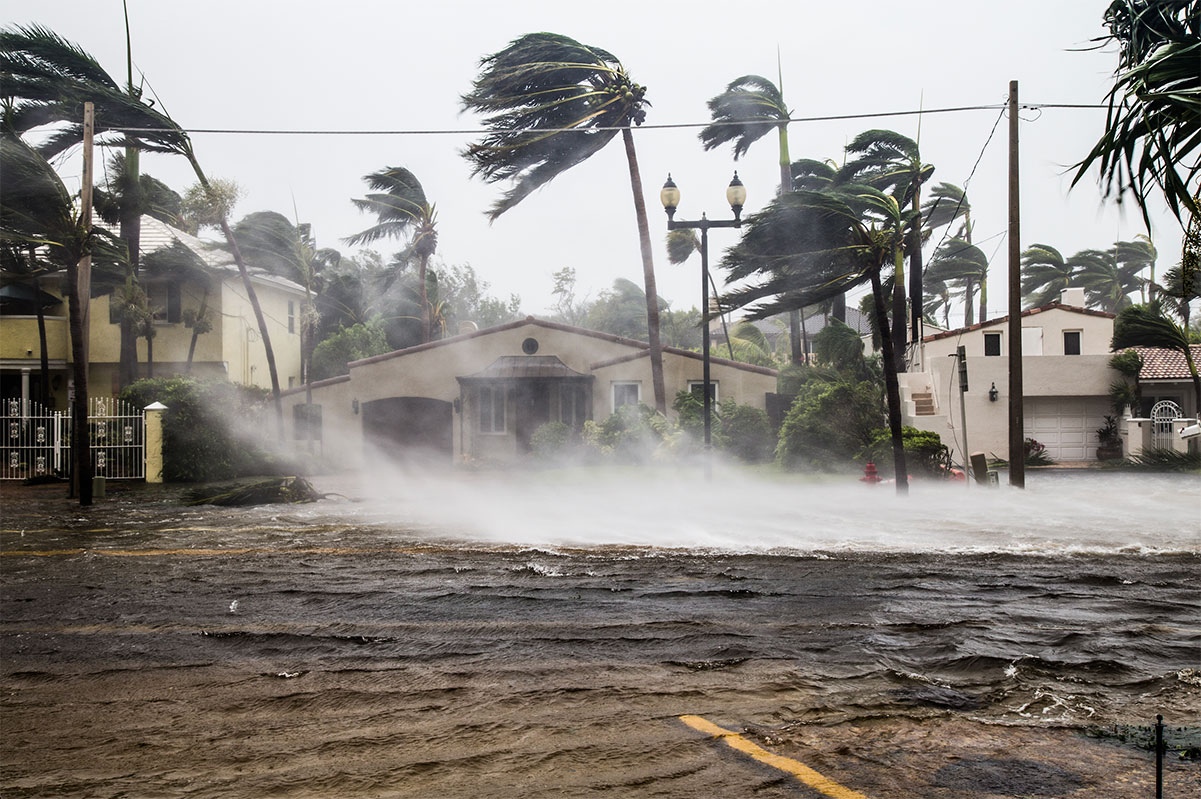 By Michael Caputo
Director of Strategic Accounts, Stone Claims Group
This article originally appeared in the September 2022 edition of the International Association of Emergency Managers (IAEM) Bulletin
When COVID-19 hit and President Donald Trump called me up to serve as an Assistant Secretary at Health and Human Services (HHS), we both knew my decade working in disaster recovery would come in handy. Though nothing could fully prepare any of us for the COVID-19 response, we kicked off Operation Warp Speed (OWS) fully invested with the President in this novel approach to pandemic response.
Any OWS staffer will tell you, valuable lessons grew out of the operation every day. Until now, nobody has documented the first public-private effort to save the American people from a deadly pandemic. That's why former HHS deputy chief of staff for policy Paul Mango's new book, "Warp Speed: Inside the Operation that Beat COVID, the Critics, and the Odds (Republic Books)," is so valuable. You couldn't ask for a better archivist than Mango; he brings a dispassionate perspective on what worked and what did not. As the lead wrangler riding herd on the initiative, he knows more than most.
Throat cancer took me out of play in September 2020 so I missed the pinnacle of OWS's success – the delivery of the vaccines at the end of that year. I lived vicariously through Mango as I read his account of how we finally cut vaccine and treatment development, manufacture, and distribution timelines by two-thirds and likely saved millions of lives. His final chapter lists five lessons the West Pointer took away from the effort. Now a senior executive with Stone Claims Group, an advocate for homeowners, businesses, and municipalities after a disaster, it struck me how important Mango's guideposts can be to state and local governments in the wake of disaster – and in storm recovery in particular.
Lesson One, according to the leading OWS executive, is to assemble the right talent and create the right team. Mango notes that leadership started at the top, with the President. In turn, the nation's chief executive officer invested his trust and confidence in a carefully chosen cadre, who he found by looking outside the government for executives. The president hired as his leader Dr. Moncef Slaoui, formerly of Glaxo-Smith-Kline, who Mango calls a "vaccine wizard." General Gustave Perna, the United States Army's logistics wizard, took the reins of distribution, and Carlo de Notaristafani of Teva Pharmaceuticals ran manufacturing. All three of them were the best of the best in their arenas.
The key to Mango's first lesson: present and former federal health officials were passed by to bring on Slaoui and de Notaristafani. As hurricane winds die down, government leaders should consult with broadly experienced emergency management specialists. Bringing in outside expertise early during "grey skies" gives current municipal staff the chance to deal with their own issues, like keeping their families out of danger. While a municipality may have the right talent before a storm, assembling the right team after often means adding capacity fast. Even better: put that team together long before the storm.
Mango's Lesson Two: articulate a clear and compelling vision. For Operation Warp Speed, we knew our vision by heart: Deliver treatments now, and at least one safe and effective vaccine to everyone before the end of 2020. It was a mantra steeped into every OWS player, from scientist to soldier to truck driver. This may be the most important lesson of all. Every one of us working on the effort knew that simple statement and could measure our own effectiveness against it. We believed the future of the world depended on everyone advancing the vision with every breath and every step.
Government leaders rounding up staff and other assets after a hurricane must develop and drill home a simple goal to all players, at all levels. In one Puerto Rican municipality after Hurricane Maria in 2017, the mayor told every exhausted employee and volunteer there would be "No rest until we can all rest." Families were without homes, many homes were without roofs, nobody had electricity, and storm-damaged municipal buildings were unusable. When the first mitigation efforts met the mayor's initial vision, and as families began to rest, he pivoted to "Nobody's done until we're all done." Everyone pitched in and teamwork flourished because the mayor's vision was clear.
The Third Lesson of OWS:  enable the private sector to be successful where the government cannot succeed as well or quickly. Mango calls it "obeying the laws of comparative advantage." While anyone can succumb to business-as-usual impulses – "we always do it this way" – realizing when to hand the project off to a better-equipped private sector operator is a vital skill. The author recalls an early battle we fought on the delivery side. We left distribution up to companies like McKesson, UPS, and FedEx, and vaccination up to CVS and Walgreens, putting some noses out of joint at the US Postal Service and the federal government public health system.
Similarly, Mango writes that OWS decided early on to trust that "governors, mayors, county commissioners, and township supervisors knew their geographies, their priorities, and their populations better than the federal government ever would." Pushing decision-making closer to the citizens who wanted vaccinations proved to be one of the best comparative advantage decisions made.
Washington empowered local leaders. Denton County, Texas, Public Health set new records daily, even providing 17,000-plus COVID-19 vaccines each day at Texas Motor Speedway. Denton County leader Judge Andrew Eads calls that operation the greatest honor of his career – and the teamwork he inspired among government, private sector, and hundreds of volunteers was discussed in Washington.
In disaster recovery operations, statistics show municipalities that engage consultants get federal and state dollars flowing quicker, have more comprehensive recoveries, and go through dreaded post-disaster audits much smoother.
As a Fourth Lesson, Mango puts a sharp tip on the previous point: govern to bypass the bureaucracy. It's not enough to put private sector advisors in charge of aspects of disaster recovery they can do better. Additionally, OWS leaders often walked right past government offices normally consulted on vital matters. OWS senior leaders briefed the National Security Council, for example, but the NSC was not part of the decision-making process. To meet timely goals, some routine bureaucratic roles were bypassed. It's certainly the same with the first, most important days after a hurricane. A budget officer assigned to a county's OWS can report periodically to the budget office, but must not get bogged down in its chain of command.
Recently, the City of Ponchatoula, Louisiana engaged Stone Claims and emergency management advocate Elite Business Strategies to scour every inch of the City's property to document the scope of Hurricane Ida damages. Both the insurance recovery and FEMA recovery happened simultaneously, allowing the City to be able to handle the day-to-day operations. City employees focused on rebuilding their own homes and resurrecting their famous Strawberry Festival.
All four of Mango's Lessons of OWS lead the reader toward his final idea: if you bring in the experts, let them do their work. Indeed, if a government is following the first four lessons, they have already developed what the private sector calls a "Skunk Works" – a specialized team assembled to do their best work and left to their own devices in pursuit of the best outcomes. During the initial COVID-19 response, reporters were often impediments to recovery. A few were dishonest and partisan, while most were simply following the story the best they could. Still, they wanted too much of Dr. Slaoui and General Perna's time. If these requests were fulfilled, neither leader could do the work of saving the nation from the pandemic. So, we didn't permit interviews. We presented other spokesmen, like Paul Mango, to give public health information and, as he wrote, we "let the skunks do their thing."
I asked Mango how the Skunk Works angle applies to hurricane recovery if we were to deploy an OWS in a regional disaster. "The Operation Warp Speed model can apply to most disaster recovery efforts, especially if FEMA and other state and federal funding sources come in to assist a declared emergency," he said. "While municipalities often cannot afford to secure private sector expertise, when additional funding is available experts stand ready to apply the lessons they learned in a lifetime. And when you get them on board, let them do their thing as they pursue your vision for recovery."
Operation Warp Speed was the most interesting work I have ever done, and I'm proud of the small part I played in its success. The lessons learned in that race against time – and its methodical march toward goal achievement – tell us a similar public-private partnership can be a vital part of a community's storm recovery.