Does Your Business Need Wind and Hail Insurance?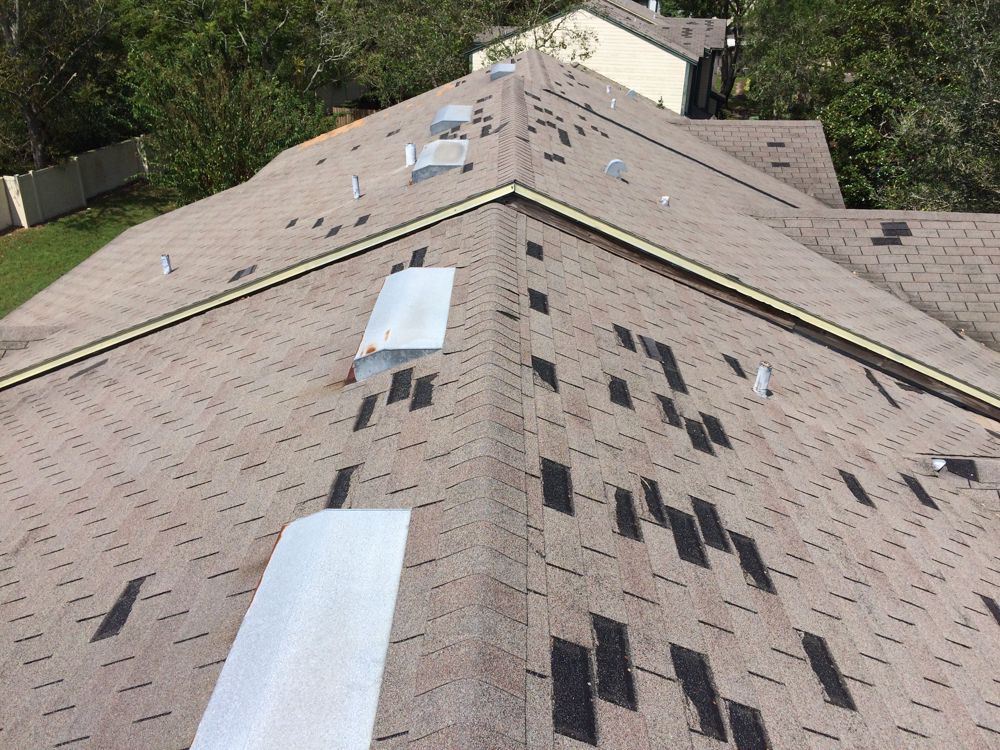 Hail is no run-of-the-mill weather event. The stones, often jagged, can fall in sheets and may measure the size of golf balls — if not larger! Such characteristics can cause significant damage to property. Indeed, hail-related losses over the past 20 years have ranged between $8 billion to $14 billion annually, according to the most recent statistics available from the Insurance Information Institute.
Bottom line: Hail damage is a very serious threat, which is why it's important to supplement your business or property owner's insurance policy with wind and hail insurance. After all, when hail falls, windstorm conditions almost invariably follow, particularly during a hurricane.
Which states, on average, are hardest hit by hail?
Hail occurs all throughout the United States, regardless of climate or topography. But when it comes to hail and wind insurance claims, Texas is in a category of its own.
In 2019, for example, hail loss claims totaled nearly 193,000, according to the Insurance Information Institute. That's more than Colorado (69,742), Nebraska (56,897) and Kansas (50,737) combined, the next three on the list of states with the most insurance loss claims. And between 2017 and 2019, there were 637,977 claims in the Lone Star State, more than the combined total of the states second and third on the list, respectively (Colorado, 380,066; Nebraska 161,374).
Not only does Texas see more hail than much of the rest of the country, but when the storms occur, they tend to be substantial, with stones sometimes an inch in diameter or larger. In 2020, there were over 600 major hail events in Texas, with South Dakota (377), Kansas (341), Oklahoma (341) and Nebraska (313) seeing more than their fair share, according to estimates compiled by the Insurance Information Institute. More than 1.5 million properties received hail damage in Texas as well in 2020, approximately 25% of the total impacted by hail nationwide.
Nearly halfway through 2021, hail storms have maintained their momentum in the Lone Star State, according to Paul Mireles, a meteorologist for CBS affiliate station KENS 5.
Mireles further stated that whatever is under the open sky has the potential to be damaged when hail storms occur, from cars to roofs, to siding and windows.
While Texas has seemingly borne the brunt of these weather events — and the damage they left behind — hail activity has intensified in the Mountain West, plains states, Midwest, Southwest and Gulf Coast in recent years, according to a Hail Damage Insights report from risk assessment and analytics firm Verisk. Central Florida was recently hit with a severe hail storm, as pea-sized pellets rained down on Orlando in mid-May, according to the Orlando Sentinel.
With a wind and hail insurance policy in place, your business can recover from hail losses, supplying you with the proceeds to repair or replace what's broken.
What does wind and hail insurance cover?
Just as wind and hail insurance goes by many different names, what it indemnifies all depends on the policy and the insurer. For the most part, though, wind and hail insurance covers standing structures, such as your office building, as well as detached structures such as an unattached garage or shed. It may also cover certain equipment.
What it does not usually cover are vehicles. For instance, if you have a company car and the windshield is damaged by hail stones, you shouldn't file a property insurance claim. That's something that concerns your auto insurance policy. Your insurance company may offer auto insurance, allowing you to bundle and potentially save money than you would by going with a separate insurance company.
What states require wind and hail insurance?
Because hail events tend to be more common in certain parts of the U.S. than others, several states require wind and hail damage deductibles in instances where a traditional business or property insurance policy does not include coverage for wind or hail. These include Texas, Maryland, Virginia, New Jersey, New York, Mississippi and Florida, among others. Depending on where your business is located and the particulars of your business insurance, you may need wind and hail insurance.
Overall, 19 states have hurricane deductibles, according to the Insurance Information Institute.
What is a wind and hail insurance deductible?
Insurance deductibles represent the amount you must pay toward the cost of a claim before your insurer picks up the difference. Common deductible amounts are between $500 and $1,000. Generally speaking, the higher the deductible, the lower the premium.
Rather than set dollar figures, wind and hail insurance deductibles are percentages, where you're responsible for a certain share of the coverage limit. If your business is located in a hail-prone area, your out-of-pocket cost may be higher than it would be in a state where hail storms aren't as common.
What is the difference between a wind and hail insurance deductible and a hurricane deductible?
Hurricane deductibles and wind and hail insurance deductibles may be one and the same. In others, they're distinct and are triggered in very specific circumstances. For example, suppose that during a recent storm, your business was damaged by hail and wind. If the National Hurricane Center classified the event as an official hurricane, then the hurricane deductible applies. But if the wind and hail came from some other weather event, like a tornado or tropical storm, the windstorm deductible would apply.
Every policy is different, as are insurance regulations of your state. That's why it's important to understand the terms and conditions of your coverage even before filing a claim.
Running a business is a full-time job, leaving you with precious little time to comb through the details of your property insurance. Leave that to us. At Stone Claims Group, our exhaustive process ensures that you get every last cent that you're entitled to when your property is damaged by wind, hail or any other covered event. Contact us today to learn more and find out if our public adjusters serve your area.
Getting you what's FAIR.
Any views and opinions expressed in this blog are those only of the author of same and may not be imputed to Stone Claims, its current or former agents, or their assigns and successors. Under no circumstances shall Stone Claims be held responsible or liable for same including, but not limited to, for any errors or omissions in the content of same.