Expect the Best from Stone Claims Group's Technology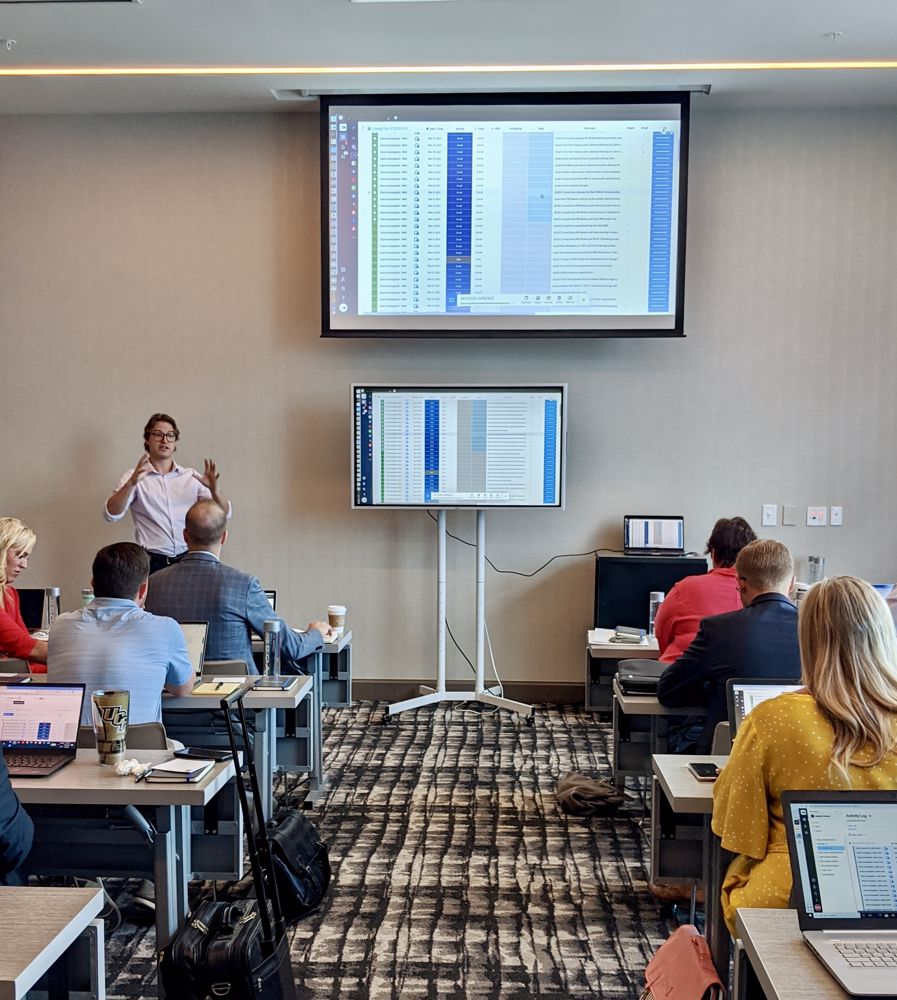 At Stone Claims Group, we not only have some of the very best people in the commercial property claims industry, we also have a seamless process. We help our clients get compensated fairly when filing an insurance claim using some of the latest technology in the industry.
Here are just a few of the state-of-the-art technologies we leverage, so you can expect the best from your experience with us.
1. Custom Applications
Through our fully customized cloud-based workflow management software, our public adjusters are able to collect and share information on your claim with the relevant parties from wherever they are. This helps to expedite the claims process, enhancing overall efficiency and communication flow to get you results faster.
2. Drone Inspection
Drone technology has revolutionized the world in a number of ways, and that includes property claims. We utilize drones to get a bird's-eye view of your commercial property, which provides a more holistic perspective of all the damage that occurred, which may be impossible to fully document without an aerial view. We also offer infrared droning where appropriate, such as for claims related to water damage.
In short, drone inspection provides us with more information and corroboration to achieve full indemnification for your loss.
3. Imaging
In a similar vein, it isn't enough to merely capture property damage; it has to be crystal clear so there can be no mistakes or guesswork. Whether through still photographs, high-quality video or thermal imaging, our thorough investigations and comprehensive documentation capabilities leave no room for doubt.
4. NearMap
Every bit as important as documenting the nature of the property damage itself is creating a timeline of events that led to the claim. This can be a rather complex puzzle that requires working backwards to find the missing pieces. NearMap serves as a roadmap. Paired with archived data, we use NearMap's detailed aerial imagery to help us better evaluate when the incident took place. The technology's refresh functionality provides added context regarding timing.
5. Matterport
Your business is multidimensional; so are our services. This includes Matterport, a 3D imaging and automatic floor planning tool we use for preliminary commercial property inspections. In addition to capturing accurate dimensional data (e.g. structure sizes, square footage, etc.), Matterport creates a visual record of the condition of your building and the material used during its construction. It also assists with digital tagging and inventory management.
6. Content Snare
Investigation and verification can be complicated and tedious, but Content Snare makes it painless. Instead of combing through an interminable trail of email threads and PDF attachments that lead nowhere, Content Snare allows us to gather all of your information and files in one convenient place to more efficiently process your claim.
7. Xactimate x1
The gold standard in insurance claims evaluation, Xactimate x1 helps accurately and seamlessly calculate property damage and what it will cost to rebuild.
Choose Stone Claims Group for technology and services that deliver real results. Contact us today for a truly accurate and dependable claims process.
Getting you what's FAIR.
Any views and opinions expressed in this blog are those only of the author of same and may not be imputed to Stone Claims, its current or former agents, or their assigns and successors. Under no circumstances shall Stone Claims be held responsible or liable for same including, but not limited to, for any errors or omissions in the content of same.