How to Mitigate Storm Damage to Your High-Rise Building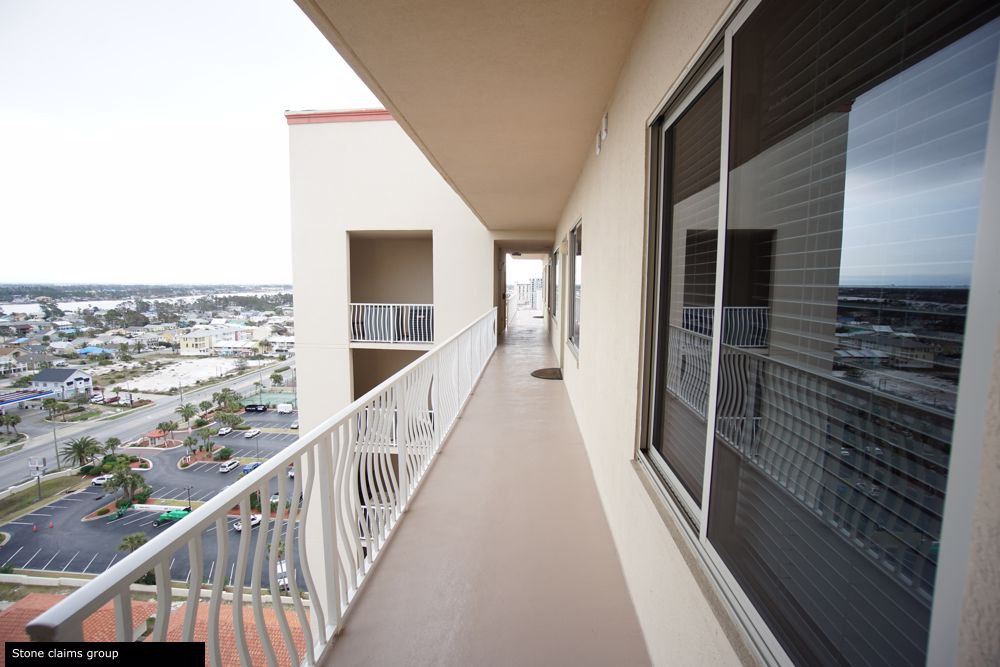 Whether your high-rise building is a long-time fixture in your city or it's just recently become a part of the skyline, you likely understand that it's vulnerable to storm damage. Given the simple fact that it takes up more space and is closer to the elements, your skyscraper's windows, siding and roof, all have a propensity for encountering the effects of inclement weather, be it in the form of harsh winds, violent lightning strikes or pelting hailstones.
But it isn't just the exterior that can suffer the consequences of the environment; your interiors can too, specifically your elevators.
According to the most recent figures available from the National Elevator Industry and Statista, there are between 900,000 and 1 million working elevators in the United States alone. While they come in a variety of shapes and sizes — and some are more advanced than others in terms of speed — they all have the same overarching function: getting occupants from one floor to another faster than they could otherwise.
What can prevent users from more quickly reaching their intended destination — rendering them to the stairs — is if some type of weather event takes your elevators offline or impairs their structural integrity. Another variable is water. Water is anathema to elevators since they rely on electricity. If rainwater leaks through vents or penetrates the machine room, it can have inconvenient consequences at best and life-threatening consequences at worst. According to figures compiled by the Centers for Disease Control and Prevention, there is an average of approximately 17,000 injuries involving elevators or escalators each year and 30 deaths. Roughly 90% of the fatalities are elevator-related, as opposed to escalators. The Center for Construction Research and Training puts the annual casualty rate at 10,000 injuries and 27 deaths.
While they may be rare, such incidents happen, but you can mitigate these worst-case scenarios by storm-proofing your elevators and elevator shafts.
Here are a few ways that you can go about it:
Perform regular checks of the elevator machine room
What the boiler room is to your high-rise's heating system, the elevator machine room is to your building's elevators. It's essentially the nerve center for your elevator network. It's important to keep tabs on what's going on in the elevator machine room on an ongoing basis to ensure that everything is as it's supposed to be.
As recommended by Schindler Elevator Corporation, this includes inspecting all ventilation openings, windows and doors for any signs of water leakage. Any moisture or other clear indications of wetness won't go away on its own. Contact a mechanic or repair person who can spot and patch the leak's location to avoid any outages.
Add weather stripping to machine room doors
Is your machine room door accessible from outdoors? In other words, can you enter the machine room from outside or is it only reachable once you're fully inside? If the former, your machine room is vulnerable to the very issues that cause circuitry to short out — namely water.
Adding weather stripping around the outer edges of the machine room door will help with moisture control. Weather stripping serves as an extra layer of protection from the realities of weather, be it a monsoon or just steady rain.
Install splash guards
Ventilation is critical for obvious reasons, but vents nonetheless pose a risk of electrical shortages should water leak through them and affect the power unit. You can reduce this susceptibility by placing splash guards in the appropriate places. Metal splash guards block leaks from reaching paneling that must always remain dry.
Take elevators offline during hurricanes
While there is nothing especially unique about hurricanes in terms of how they can adversely affect elevators, hurricanes typically include heavy wind and driving rain — the two major elements that cause elevator performance, repair and safety issues. That's why it's best to stop using your elevators when a hurricane watch or warning is in effect. Doing so prevents scenarios where a rider is caught between two floors should the power go out.
Doubtful that this would ever occur? Not only can it, but it also has. As recounted by officials from Miami-Dade County, something similar to this happened in the midst of Hurricane Andrew, the Category 5 storm that caused incredible amounts of damage for Florida homeowners and business owners in the early 1990s. In a county building in downtown Miami, the wind gusts were so forceful as to blow out a circuit breaker that controlled an elevator unit that was transporting a building manager. While that person was able to get out, it took several hours.
If your high-rise elevator — or any other portion of your building — was damaged during a storm, getting the maximum claim settlement from your insurer doesn't have to be a tall order. Not when Stone Claims Group is on your side. We specialize in detecting seen and unseen damage so you're fully compensated and repairs are completed. Contact us today to learn more.
Getting you what's FAIR.
Any views and opinions expressed in this blog are those only of the author of same and may not be imputed to Stone Claims, its current or former agents, or their assigns and successors. Under no circumstances shall Stone Claims be held responsible or liable for same including, but not limited to, for any errors or omissions in the content of same.