Pre-Loss Inspection: What It Is and Why Your Business Needs It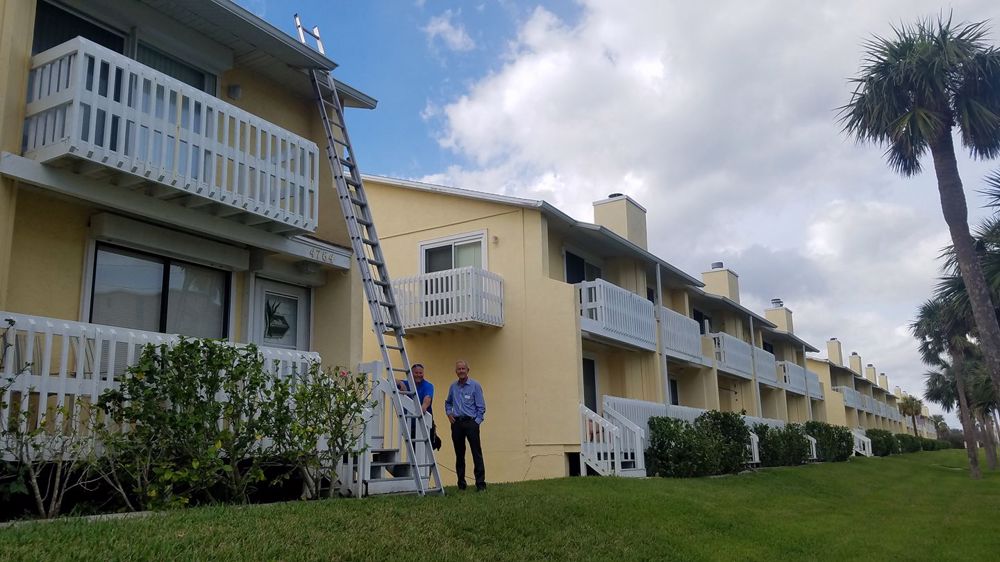 Has your building been adversely affected by a random act of weather-related violence? From the severe winds of a hurricane to the drenching conditions of a massive monsoon, nature has a take-no-prisoners attitude when it comes to storms. And when the elements converge on your business one after another, it's only a matter of time before your shingles, siding or foundation gets damaged.
But when the time comes to file a claim with an insurer, how do you establish that your roof, exterior or foundation is the product of a covered peril and not natural wear and tear?
That's where pre-loss inspection can serve as your eyes and ears. It's one of several specialized services that we provide as public insurance adjusters at Stone Claims Group, advocating for business owners across 18 states.
What is a pre-loss inspection?
As its title suggests, a pre-loss inspection examines your building as it is currently constituted — be it a high rise, condominium association, warehouse, restaurant or retail operation — to determine its overall condition before a storm, fire, earthquake or virtually any other natural disaster. Once everything is documented and diagrammed, it serves as a baseline, or starting point, so insurers can recognize that damage was caused by a specific incident and wasn't there previously. Stone Claims Group leverages state of the art technology and comprehensive solutions so insurers don't have plausible deniability. They have to uphold their end of the bargain and we ensure they do that.
Why are pre-loss inspections so important?
The declarations section of your insurance policy may be the most important one of them all. In addition to specifying what type of insurance you have, it also states what insurers are obligated to cover (up to the limits of the policy) and what costs must be assumed by the policyholder should there ever be a claim.
While each insurance policy may be different — homeowners, business owners or otherwise — one thing insurers are virtually unanimous on is how they treat pre-existing damage. In short, it's almost never covered. The same goes for building material that's aged or is in disrepair. Due to the natural processes associated with wear and tear, damage that's deemed to be a product of extended use or weathering is not insurable. That's because they deem it to be a maintenance issue, which makes the financial responsibility of repair or replacement the property owner's responsibility.
Given that distinguishing new damage from old or existing damage can be extraordinarily difficult when there's no original data to draw from, not knowing gives insurers an out if claims adjusters decide that damage already existed or is maintenance related. Pre-loss inspections prevent insurers from doing that by providing visual, verifiable and documentable evidence as to what your property looked like previously so there are no questions or exemptions to your claim when the time comes for filing one.
What solutions does Stone Claims Group use to perform pre-loss inspection?
Here at Stone Claims Group, we use a combination of technologies when we perform our thorough pre-loss inspections. We leverage Matterport solutions to document the overall condition of your building materials, label the equipment with digital tags and serial numbers (thereby creating an inventory of your business' property) and capture dimensional data, such as square footage. Dimensional data helps to identify whether damage compromised core structures and utilities, be they above or below ground.
We also utilize drone technology. These remote-controlled aerial devices have revolutionized numerous processes for government, delivery entities and business owners. For pre-loss inspection, we leverage drones to visually document your roof's condition before an insurance claim is filed. In addition to making it easier to compare the before with the after, drones photograph any roofing issues so you can determine if repair work is necessary. We'll give you our professional opinion as well, but the course you pursue is entirely up to you. Drones also provide pre-loss video of your exterior envelope. When pictures aren't enough to validate damage in the eyes of insurers — as may be the case with broken windows — video footage can prove beyond a reasonable doubt that the damage done was storm related.
Our pre-loss inspection services also include:
Exterior elevation – In addition to the foundation, we also thoroughly inspect the portions of your property that are off the ground.
Fenestration – The most used portions of your building — the windows and doors — require the closest of examinations, since damages are often difficult to spot.
Rooftop thermal imaging – Leveraging thermal imaging technology allows us to see what the naked eye cannot. Temperature changes allow us to note presence of water and consequent damage.
Hurricane preparedness planning and remediation – Pre-loss inspection services are paired with hurricane preparation and mitigation if your building is in a hurricane prone state or region. Having a comprehensive plan can expedite remediation efforts that may stem from flooding, hail or damaging wind. We provide these remediation services as well, including trusted sources and contacts for services like debris removal, tarping, flood cleanup and much more.
If your property has been hit by a natural disaster, time is of the essence when it comes to filing an insurance claim. You have to be able to connect the dots as to how the damage occurred so there's no guesswork. Pre-loss inspection puts time back on your side so you have the corroborative material you need to succeed when filing a claim — whether it's for a public building (e.g. post office, church, university, etc.), condo association or any other commercial location. For more information on pre-loss inspections, the buildings we serve and the states we're in (18 and counting), please contact us today.
Getting you what's FAIR.
Any views and opinions expressed in this blog are those only of the author of same and may not be imputed to Stone Claims, its current or former agents, or their assigns and successors. Under no circumstances shall Stone Claims be held responsible or liable for same including, but not limited to, for any errors or omissions in the content of same.