The 2021 Atlantic Hurricane Season — So Far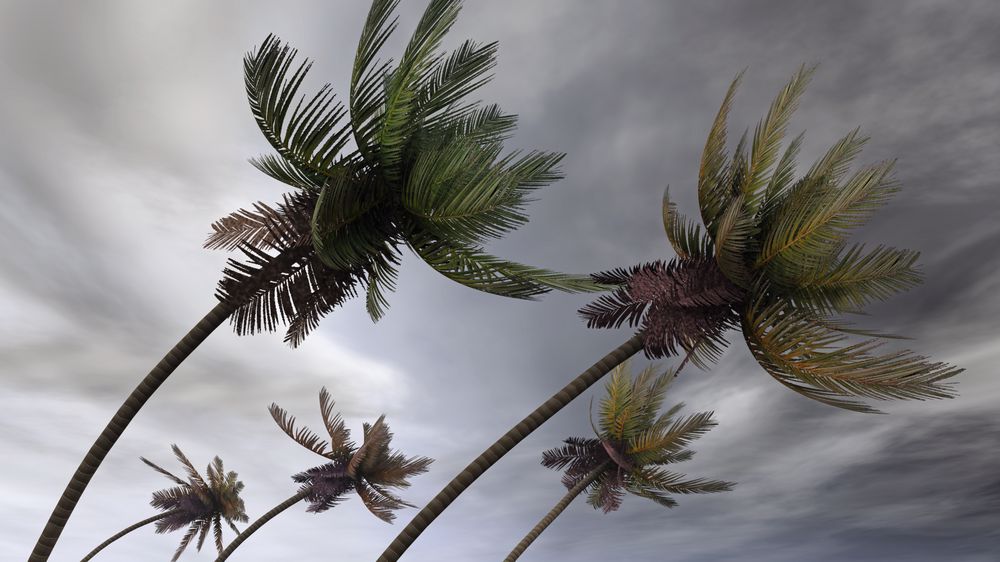 If the past is prologue, September will be the busiest period of the year for hurricane formation. But with the 2021 Atlantic hurricane season well underway, several named storms have already taken shape (two developing before June), suggesting that the coming months could be even more active than forecasters anticipated.
As of July 13, five named storms have developed in the Atlantic, according to the National Hurricane Center. The first one was Tropical Storm Ana, which formed along the northeast of Bermuda. Approximately three weeks later — June 14 — Tropical Storm Bill took shape off the northeastern side of North Carolina.
The pace of named storm formation has intensified ever since, with Tropical Storm Claudette, Tropical Storm Danny and Hurricane Elsa all occurring within two weeks of one another (Claudette on June 19, Danny on June 28, and Elsa on July 1).
The most consequential of these was Elsa. Not only was it the first to reach hurricane status — declared as such on July 2 — but it was also the first to make landfall. As reported by CNN, Elsa struck Florida's Taylor County on July 7.
What extent of damage did Elsa cause?
All things considered, the aftereffects of Elsa have been relatively nominal. Elsa never surpassed Category 1 status — where sustained wind gusts range between 74 and 95 miles per hour — with peak wind gusts in Taylor County topping out at 65 miles per hour, according to National Hurricane Center estimates reported by The Washington Post.
But it did lead to tens of thousands of power outages across Florida, both for businesses as well as homeowners. BBC News reported that at least 20,000 properties lost electricity during the height of the storm. These were mostly caused by downed power lines from falling trees and limbs. At least one person is known to have died, whose vehicle was struck by a tree in Jacksonville, according to CNN.
The harshest effects of Hurricane Elsa were felt before it reached the U.S. mainland. On July 3, Elsa hit several islands and island nations in the Caribbean, including the Dominican Republic, Barbados and St. Lucia. While the extent of the damage remains unclear, several news outlets reported hundreds of properties are in need of major repair in Barbados alone.
How does the first month of the 2021 Atlantic hurricane season compare to 2020?
At the present pace — meaning if the same number of named storms develop from now through Nov 30 — the Atlantic ocean will produce 30 named storms by the time the season concludes. That would not only be far more than what experts at the National Oceanic and Atmospheric Administration predicted — 14, which by definition is considered "normal," — but it would tie the total from last year.
2020 was a tough year all around, and Mother Nature didn't make it any easier. The fact that 30 named storms occurred made it the single busiest Atlantic hurricane season in history. It may turn out that way if the current trend holds. Between May and July 31 of last year, there were nine named storms (Arthur, Bertha, Cristobal, Dolly, Edouard, Fay, Gonzalo, Hanna, Isaias).
Yet another busy period for hurricanes would be a continuation of previous years, since there have been five above-normal seasons in a row now, according to the NOAA. The previous record was four straight, which occurred between 1998 and 2001.
Hurricanes thrive on moisture, and if there is anything that the country has encountered this summer so far, it's warmth. In June, the average temperature in the continental U.S. was 72.6 degrees Fahrenheit, based on the NOAA's estimates. That's 4.2 degrees higher than what is typical, making June the hottest one in the history of weather-related recordkeeping, which traces back to 1894. Climatologists say Atlantic Multi-Decadal Oscillation is the main factor responsible for the increased number of storms in recent years and for their intensity.
What should you do?
A lot can happen in five months' time. September may normally be the month that results in the most named storms, but it's also possible that none may occur. Regardless of what happens, it's important to properly prepare your business, so if heavy winds or driving rain do occur you can minimize the damage.
In the event you do need to turn to your insurance as a result of hurricane damage, contact Stone Claims Group immediately. As public insurance adjusters, we specialize in complex commercial claims to make the entire filing process easier and much more compensatory. We hold insurers accountable so you get every last cent out of the claim settlement that you should. We fight for fairness.
For more information about our track record and process, please contact us today.
Getting you what's FAIR.
Any views and opinions expressed in this blog are those only of the author of same and may not be imputed to Stone Claims, its current or former agents, or their assigns and successors. Under no circumstances shall Stone Claims be held responsible or liable for same including, but not limited to, for any errors or omissions in the content of same.