Tropical Storm Damage: How Bad Can It Possibly Be?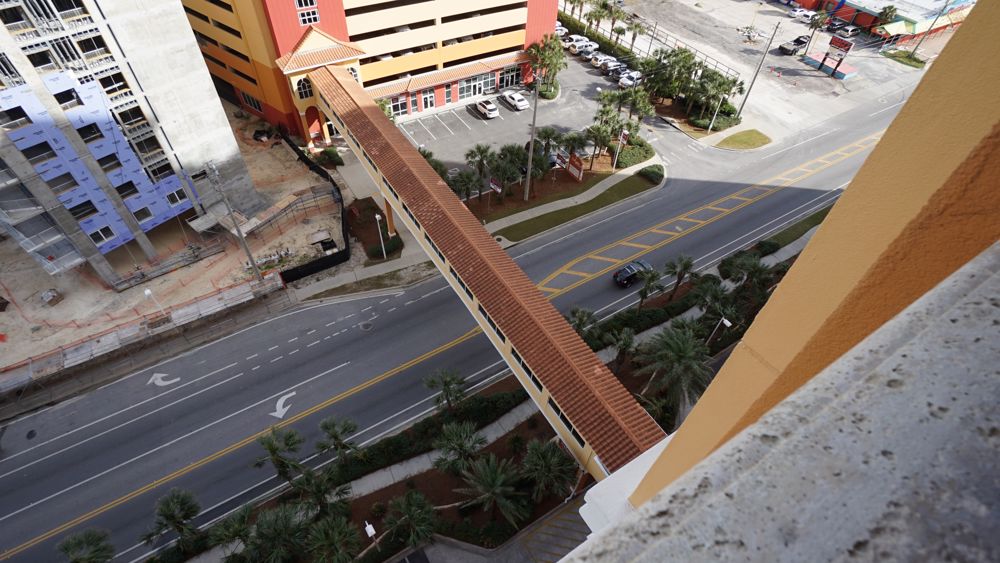 Question for you: What is significant about the time span between the start of June and the last day of November? If you're a business veteran of the Northeast, mid-Atlantic or Gulf Coast — especially the Gulf Coast — you likely know the answer to this question. But if you're new to or far from the Atlantic corridor, it may have you stumped.
The five-month stretch we're referring to is when hurricane season takes place. Just about every part of the country has its weather and climate-related dangers, be they massive wildfires that ravage the Pacific Northwest every year or the powerful twisters that can sweep through tornado alley (tornado alley extends as far north as South Dakota and as far south as Texas), bringing with them damaging hail in addition to whipping winds.
Here in the Southeast corner of the United States, hurricanes are our chief nemesis, at least in summer and part of the fall. No one knows this better than business owners in Florida, whose state has been on the receiving end of more hurricanes than any other. Stone Claims Group is keenly aware of this fact. While we serve 18 states — as far west as California to as far east as New York — much of our work over the years has been in the Sunshine State following hurricanes. If you take a look at our case studies, many of the clients we've provided a variety of customized services were for reasons associated with hurricane damage.
Some hurricane seasons are more active than others, and while tropical storms are weaker than hurricanes by definition, they're not to be taken lightly.
We'll discover why, but first things first:
What is a tropical storm?
Unlike a tropical cyclone, the National Oceanic and Atmospheric Administration has a very specific definition of what qualifies as a tropical storm. What differentiates a tropical storm from a hurricane is a matter of wind speed. In general, tropical storms are described as such when sustained wind speeds range between 39 miles per hour and 73 miles per hour. Anything higher than that — 74 mph and up — is a hurricane. There are also hurricane categories. Ranging from 1 to 5, the higher the number, the greater its strength. They break down like this on the Saffir-Simpson Wind Energy Scale:
Category 1: 74-95 mph
Category 2: 96-110 mph
Category 3: 111-129 mph
Category 4: 130-156 mph
Category 5: 157 mph or higher
A tropical storm and a hurricane typically contain the same elements, including heavy rain, elevated wind gusts, flooding (flash or overland), thunder, lightning and storm surge. This can often lead to water damage in either case, but wind speed is the primary differentiating factor. You may have heard the term tropical cyclone in weather forecasts and wondered whether they're different from a tropical storm. While there may be slight variations from a meteorological perspective, the terms are for the most part used interchangeably; a tropical cyclone is more of a generic term than anything.
Given that tropical storms are weaker than a hurricane, there's a natural tendency to sluff them off as no big deal. But as history has proven time after time, a tropical storm and/or tropical cyclone can pack a punch. The storm damage can be significant, bringing down much more than fallen tree limbs and other kinds of debris. But in other instances, the damage may not be noticeable, which is why a pre-loss inspection from Stone Claims Group can make a lot of sense; it shows what the condition of your business was beforehand. We use the latest technology to complete these inspections, including drone footage for exterior inspections, Matterport for interiors, and thermal imaging for roof inspections.
What are some of the most damaging storms in recorded history?
It may come as no surprise that Hurricane Katrina continues to reign as the most destructive hurricane of all time. Making landfall as a Category 3 — which makes it a major hurricane — Katrina led to insurance losses of over $65 billion, according to the Insurance Information Institute. That was in 2005. Adjusting for inflation, Hurricane Katrina was an $86 billion weather event by today's standards, one that continues to affect the Gulf Coast more than a decade after arriving in New Orleans and Louisiana, the states that received the lion's share of the hurricane damage. We here at Stone Claim Group hadn't formed at the time, but the difficulty that many businesses had with filing claims is part of what inspired our processes and desire to represent each client as if they are our only one.
While maximum wind speeds during Katrina were well in excess of 100 mph at one point, it was the storm surge and flooding that were the main problems. After the levees broke, the city of New Orleans and numerous parishes were overrun with flooding, spawning a national crisis.
This is one way that tropical storms can be misleading. They may not have heavy winds, but they're capable of bringing incredible amounts of heavy rain — just as much as a hurricane and then some. Hurricane Sandy, second on the all-time list yet not as powerful in terms of wind — is another example.
Tropical storm Elsa led to millions in insured losses
Then there's tropical storm Elsa, the only named storm that has made landfall in 2021. Ana, Bill, Claudette and Danny all either went out to sea or fell apart. Although Elsa reached hurricane strength on July 2, it was downgraded to a tropical storm by the time it went over land. You wouldn't know it, though, based on the insured losses that Elsa left for homeowners and business owners in its wake. According to catastrophe modeling firm Karen Clark & Company, the damage total is believed to be between $240 million and $290 million when including industrial, commercial, residential and automobile insurance policies.
The rainfall that Elsa dropped on the Atlantic was extraordinary. Floods were reported as far south as Florida and as far north as parts of southern New England, including Connecticut and Rhode Island. Tropical storm Elsa is also responsible for a person's death, as the weather system spawned a tornado that struck a Navy base in Georgia before reaching the Northeast.
The Atlantic has been quiet since, but NOAA climatologists say people should not let their guard down. The National Hurricane Center expects it will be an above-average year for named storms, especially since it got out to an early start.
Indeed, tropical storm Elsa was the fifth-earliest to form on record, supplanting Edouard, which occurred in 2020. That's according to hurricane expert and Colorado State University meteorologist Phillip Klotzbach in a post on Twitter. Klotzbach also pointed out in his tweet that Elsa is on the all-time list for how many days it remained a named storm (8.5) in the month of July.
Another reason the NOAA expects storm activity to pick up relates to history. Tracing back to 1851, September is the busiest year for tropical storm and hurricane development. As of this writing, with more days remaining in the season than have passed, NOAA continues to predict between 15 and 21 named storms before Nov. 30 and hurricane season wraps up for another year.
When you're hit by a storm and it causes cosmetic or structural damage, knowing whether it was a tropical storm or hurricane may seem a trivial bit of information. Not to your insurer, as they may try to wriggle their way out of fully compensating you what you're owed based on the specifics of your policy. As the old saying goes, the devil is in the details.
Stone Claims Group will go to bat for you and ensure that your insurer gives you every dollar you're owed. From pre-loss inspection to a comprehensive review of your policy, we have the training and processes that prevent insurers from giving their clients the runaround.
Take advantage of this quiet period for storm activity; contact us to arrange a pre-loss inspection. You won't regret it. Our professionally licensed public adjusters serve 18 states.
Getting you what's FAIR.
Any views and opinions expressed in this blog are those only of the author of same and may not be imputed to Stone Claims, its current or former agents, or their assigns and successors. Under no circumstances shall Stone Claims be held responsible or liable for same including, but not limited to, for any errors or omissions in the content of same.